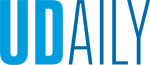 Scholars exemplify leadership
Article by Ann Manser Photos by Kathy F. Atkinson December 13, 2016
Students selected for prestigious Schwarzman program will study in China
University of Delaware students Micah Petersen and Matthew Rojas use the same word over and over as they talk about their personal experiences and goals and the opportunities they see in becoming Schwarzman Scholars. The word is leadership.
The two seniors, both Honors Program students and Eugene du Pont Memorial Scholars at UD, are among 129 men and women chosen from more than 2,700 applicants for the Schwarzman Class of 2018.
The group — composed of students from 30 countries and 75 universities, with 45 percent from the United States and 20 percent from China — will study at Beijing's Tsinghua University, one of China's premier institutions, beginning in August. Scholars choose classes from three areas of concentration and earn a master's degree in the one-year program, which is taught in English.
"When I started at UD, I became aware of various distinguished scholar programs [such as the Rhodes, Marshall and Truman Scholarships], and I read about the incredible experiences that previous winners of them had," said Rojas, who has undergraduate majors in public policy and in economics.
"Then, when I learned about the Schwarzman, it seemed like a great opportunity. I really believe in the mission of making future leaders cognizant of global issues and having the chance to live and learn with top scholars from around the world."
Petersen said he was in seventh or eighth grade when he became interested in becoming a Rhodes Scholar someday. But, with double undergraduate majors in Chinese studies and international relations and a concurrent master's degree in geography at UD, he immediately saw the Schwarzman as made to order for him.
"With my interest in China and in pursuing leadership opportunities, this could not have been a more perfect fit for me," said Petersen, an Army ROTC cadet who will become an active-duty infantry officer after completing his year at Tsinghua University.
"The academic component is important to me, but so is the focus on building relationships among people they believe will be leaders in the future. As this program continues, there will be thousands of us alumni who will know each other personally or had similar experiences, and I think that can be a huge benefit to everyone."
Petersen and Rojas are certainly correct in their assessment of what the program is seeking when it selects a class of Schwarzman Scholars, said Kristin Bennighoff, senior associate director of the University Honors Program and the campus contact for the Schwarzman and other major scholarship programs.
"It is clear that Schwarzman Scholars is looking for outstanding leadership first and foremost, along with excellent academics, good character and an interest in public policy, business and economics or international studies," Bennighoff said. "Both Micah and Matt have a great combination of nonprofit initiatives, on-campus involvement and military experience."
Petersen, from Houston, Texas, first began learning the Chinese language as a freshman at UD. Since then, he's taken numerous classes in Chinese studies and spent nine weeks in China in summer 2015, speaking only Chinese, through Project GO (Global Officers) for selected ROTC students.
Today, he said, he can hold his own in conversation — though he declined to use the word "fluent" — and is working hard at reading and writing Chinese characters. During Winter Session this year, he'll interview Chinese migrants in Mozambique as research for his master's thesis on Chinese-African racial issues.
China is "a country that's so far from us but in some ways very similar" and clearly will remain a key player in future global affairs, he said.
Among his many academic, public service and extracurricular activities, Petersen is a founder of the nonprofit Reviresco, which works to educate civilians about ways to support military personnel; commander of UD's Army ROTC Sandhurst and Ranger Challenge Team; director general of HenMUN, a model United Nations program; president of the Veritas Forum speaker series that brings together distinguished scholars in the scientific and religious communities; and founder and president of MDP Bowties, making and selling hand-crafted bowties.
He has won numerous awards related to his ROTC leadership and service and to his academic work.
Rojas, from Commack, New York, said his interest in China arose from his studies in economics and public policy and the realization of that nation's growing importance in the world. He was "intellectually curious," he said, and began taking some classes in Chinese language and culture.
Another interest, in international affairs and leadership, motivated Rojas to work toward a goal of becoming a Marine Corps officer. He attended Officer Candidates School to begin preparing for that role, and expects to complete the training after returning from his year in China.
"I was 7 when 9/11 happened, and since I lived on Long Island, it always felt very personal to me," Rojas said. "I started thinking about military training as an experience to advance my leadership skills and for character development."
Rojas is president of the Student Government Association, co-founder of the Better Block Wilmington neighborhood transformation initiative, an active mentor with Big Brothers Big Sisters and founder and president of the Lazarus Rising organization, which combats homelessness through the services of college volunteers.
He received a 2016 UD Hutchinson Scholar Award for top economics students, a Jefferson Awards Foundation GlobeChanger Award and a city of Newark LEAD360 Challenge Award and was selected in 2015 to participate in the Clinton Global Initiative.
Both Petersen and Rojas have been active with UD's Horn Program in Entrepreneurship. The nonprofits Reviresco and Lazarus Rising have been part of the Horn's VentureOn program, and both students credit the program for its assistance.
Bennighoff described herself as proud to have worked with Rojas and Petersen.
"I have known them both during their entire college careers at UD, and it has been wonderful to see what they have accomplished during their time here," she said. "Their selection is not only a recognition of their accomplishments, but also a reflection of the University of Delaware's ability to provide resources and opportunities for students to reach their full potential."
More about the Schwarzman Scholarship and UD
The Schwarzman Scholars program, founded by Blackstone Chairman, CEO and co-founder Stephen A. Schwarzman and inspired by the Rhodes Scholarship, enrolled its first class last year. That group will complete its studies in August.
Schwarzman Scholars are selected in a rigorous screening process that seeks to identify exceptional men and women who are expected to become future leaders and to confront the most difficult challenges of the coming century. Expenses for each scholar are fully funded by the program.
At UD, Bennighoff has an advisory role for any undergraduate who pursues a major scholarship program such as the Schwarzman and writes institutional assessment letters for those candidates.
The Honors Program helps guide candidates through their extensive application preparation process, including practice interviews conducted with the help of faculty, alumni and friends of the program. Bennighoff especially credited Ray Peters, the program's assistant director, for helping prepare students for the scholarships.
Candidates for the Schwarzman Scholarship can apply during their senior year or after graduation up to age 29. Current undergraduates must have an institutional evaluation included with their applications, and UD goes through the selection process of candidates late in the spring semester of their junior year.