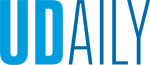 Beginning a new chapter
Article by Jerry Rhodes Photos by Kathy F. Atkinson and Evan Krape December 07, 2016
University inaugurates Dennis Assanis as its 28th president
The University of Delaware honored Dennis Assanis as its 28th president during a special inauguration ceremony held Wednesday, Dec. 7, in the Thompson Theatre of the Roselle Center for the Arts.
John Cochran, chairman of the University's Board of Trustees, welcomed members of the UD community and dignitaries who included Vice President Joe Biden, a member of the University's Class of 1965, and his wife Jill Biden, who holds a bachelor's degree and a doctorate in education from UD; Delaware Gov. Jack Markell; Mary Sue Coleman, former president of the University of Michigan who now serves as president of the Association of American Universities; Michael Castle, former Delaware governor and congressman; and UD President Emeritus David P. Roselle.
Following the processional and a resonating performance of the national anthem by the University of Delaware Chorale, Cochran asked attendees to reflect on the significance of the occasion.
"This is a special day for our institution. A presidential inauguration signals the beginning of a new chapter in our long and very proud history," Cochran said. "It's an occasion for celebration and reflection and a time to reaffirm our core values and renew our dedication to our fundamental mission of scholarship, research and service."
Babatunde Ogunnaike, dean of the College of Engineering, read a poem he had written for the occasion, "Dawn at the Well of Inspiration."
Coleman then took the podium, lauding the achievement, vision and commitment to diversity and inclusion of Assanis, her former colleague at the University of Michigan.
"Chairman Cochran, you and your fellow trustees made an exceptional decision in selecting this remarkable scholar to lead Delaware," Coleman said. "He is an admired engineer and an accomplished leader."
Coleman described Assanis as a strong, effective leader committed to diversity, tolerance and public service.
"Universities have a special responsibility to promote thoughtful discourse, while at the same time addressing the inequalities of society that have come to the fore during the recent presidential campaign and election," Coleman said. "That is why Dennis Assanis is an exceptional choice to lead this University at this time. This is not easy work, but that will not discourage him. It will motivate him, and he will motivate you."
Markell recognized the new University president for his pioneering scientific research and for using that experience to impart valuable lessons that enhance the skills of future researchers, innovators and entrepreneurs.
"Dr. Assanis' work epitomizes a Greek term unique to that language, 'philotimo,'" Markell said, referencing the president's native country. "The word's meaning isn't found in the literal English translation of love of honor, but rather in the character and virtuous approach to life of the Greek people to whom this word is ascribed.
"The word represents a way of being that fulfills a higher calling to make righteous judgments in response to life's decision points while proactively pursuing a brighter world for those around you," Markell said. "Today, we celebrate the many ways in which Dr. Assanis brings this concept to UD and to the many critical partnerships in which the University participates throughout Delaware. We have the opportunity to commit to infusing the message of philotimo into the work we must all do together to fulfill our shared goals."
While today's political divide at home and abroad poses many challenges, Biden said there was even greater societal turbulence during his days as an undergraduate student at UD in the 1960s.
"On a beautiful, sunny day, Nov. 22, 1963, we learned that John F. Kennedy, our country's president, had been assassinated," Biden said. "Dr. Martin Luther King and Bobby Kennedy, my only true hero, were both assassinated in 1968, and Wilmington became the only city in America occupied by the military since the Civil War."
He paid special tribute to the impact on his life and political career of Delaware faculty members such as Paul Dolan, Yaroslav Bilinsky and David Ingersoll.
Biden recalled the lessons he learned from his father, who believed that everyone should be treated with dignity, and that such ideas prevail over intolerance, bigotry and even the abuse of power.
Biden also joined the previous speakers in recognizing Assanis for his commitment to excellence and willingness to address problems facing society.
"What I like about you, President Assanis, is that during your time at Stony Brook University, you pursued the idea of teaching and learning clusters involving several academic disciplines," Biden said.
Xiang Gao, Trustees Distinguished Professor Music, and Cathy Yang of 6ixwire, accompanied by Matthew Brower, performed two musical selections before Cochran formally installed Assanis as UD's 28th president.
The audience responded with a standing ovation before Assanis thanked his wife, Eleni, and sons, Nicholas and Dimitris, as well as his parents, distinguished guests and former students and colleagues at Michigan and Stony Brook.
"Words cannot fully express how deeply honored I am that all of you have come together to celebrate this next chapter in the proud and remarkable history of the University of Delaware," Assanis said. "This is a special place, this University and the state of Delaware."
Assanis described UD as a major hub linking the rich network of talent that canvasses the First State, and a place held in high regard by Delawareans and the more than 175,000 alumni around the world.
"The state's culture of connectivity is one of its most significant assets," Assanis said. "As human beings, that's why we are all here — to become connected to something far more powerful than ourselves — and I'm honored to be part of those connections here and now, at this great hub of knowledge, of discovery, our University of Delaware."
The University indeed has come a long way since 1743, when the Rev. Francis Alison founded the academy to which it traces its origins, Assanis said.
"In his day, Rev. Alison was considered the greatest classical scholar in America," Assanis said. "He believed that a broad and rigorous education in languages, literature, mathematics, science and the arts was essential if one aspired to become a productive citizen of the world. We continue to share that belief."
Noting that Dec. 7 was Delaware Day, Assanis also reminded guests that the day marked the 75th anniversary of the Pearl Harbor attack that propelled America into fighting a war on two fronts.
"To defend our country, our students answered the call to action following Pearl Harbor," Assanis said. "Serving our veterans, through education as well as through research that improves the lives of those wounded in battle, has long been a proud mission of the University of Delaware."
The first and most important priority for UD must be to ensure the success of every student, Assanis said.
"This is fundamental to everything we do, and that will continue to define the direction of our institution for years to come," Assanis said. "As educators, we have the responsibility to engage and cultivate knowledge among our students, not only in school but throughout their lives, as they encounter a connected and increasingly more complex world."
The path to success is a journey toward academic excellence and also a time for personal enlightenment, Assanis said.
"It is imperative to prepare our students for careers that are both satisfying and meaningful," Assanis said. "We must embrace academic disciplines that are robust and integrated as cross-disciplinary connections to advance knowledge and meet the needs of the modern workplace."
To meet these goals, UD must continue to promote to its students the role that creative thinking plays in understanding, expressing and improving the human condition, Assanis said.
"We want our students to actively participate in their learning, and we must provide them with opportunities to do so," Assanis said. "From engaging in research and experiencing firsthand the thrill of discovery to benefiting from study abroad programs, they will enter the world prepared to be competitive, curious, informed and inspired."
Assanis also noted that diversity, equity and inclusion remain absolutely core to UD's institutional character and educational mission if its students are to live and work in a society that is increasingly more diverse.
"Valuing diversity is about appreciating the dignity and worth of every single human being," Assanis said. "It's about ensuring an open and welcoming atmosphere and a campus environment in which we respect the unique voice that each of us brings to the conversation."
The ceremony closed with the UD Chorale performing the alma mater. In the afternoon, an academic symposium featured five UD faculty members whose ideas are changing the world.
A video of the ceremony is available. For additional photos of the inauguration and symposium, see the gallery.