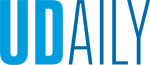 Commitment to community
Article by Jessica Henderson Photos courtesy of Sarah Pragg December 21, 2016
University officially launches Partnership for Public Education
The University of Delaware officially launched its Partnership for Public Education at the Vision Coalition of Delaware's ninth annual conference, held last month at UD's Clayton Hall.
Supported by funds from two alumni and the commitment of University leaders, the partnership will mobilize interdisciplinary research, educational and public service capacities to provide sustained assistance to Delaware schools with low-income and other at-risk students.
The Partnership for Public Education aligns with the University's larger Community Engagement Initiative, which seeks to expand the University's commitment to civic and community engagement.
"We are proud to support the new UD Partnership for Public Education," said President Dennis Assanis in a video address. "The partnership will connect UD with the entire education community in new ways, from strengthening early-childhood programs to ensuring that high school graduates are ready for college or career. That's crucial for all students, especially those from low-income, minority and first-generation families."
The partnership team includes Elizabeth Farley-Ripple, associate director of UD's School of Education; Kelly Sherretz, policy scientist at the Institute for Public Administration (IPA); and Ariana Minella, assistant policy scientist and partnership project coordinator.
Carol Vukelich, dean of the College of Education and Human Development, and Doug Doren, associate dean of the College of Arts and Sciences, co-chair the University-wide steering committee.
In her keynote address, Farley-Ripple outlined the major goals of the partnership: facilitate relationships among those working to strengthen public education, build UD's capacity to respond to the needs of the education community, communicate research and policy analysis, and build and grow partnerships with schools, districts, and the public education community.
"Over 200 UD faculty and professionals representing all seven colleges and many departments have expressed interest in working to strengthen public education," said Farley-Ripple. "One of the responsibilities of the partnership is to match UD expertise with the diverse needs of our schools and students. We want to make UD more accessible to all parts of the public education community."
The partnership already supports several key partnerships, including the IPA's work with the Wilmington Education Improvement Commission. This work gives sustained attention to addressing the needs of schools with high concentrations of low-income students, English language learners and other students at risk.
Another key project is the launching of TeachDE, a statewide initiative to generate collaborative strategies to support and strengthen Delaware's teacher workforce.
The partnership will also support the University's effort to expand its Commitment to Delawareans by increasing the number of students in pre-college programs.
"This may mean an expansion of our successful pre-college program, the College Readiness Scholars Institute, to ensure that more Delawareans from underserved populations are prepared to attend and graduate from the University of Delaware," said Christopher Lucier, vice president for enrollment management. "The Partnership for Public Education will help reinforce existing and develop new relations with the Delaware Department of Education, school districts, and community-based organizations to promote the integration and coordination of pre-college programs so that they have the greatest impact."
The partnership will also share research, policy and practice briefs with the public education community. Farley-Ripple encouraged community partners to communicate future topics based on their needs.
"As a research university, we have an obligation to make sure that all those concerned with Delaware public education have access to the latest ideas and analysis related to addressing our state's public education challenges," said Farley-Ripple. "To that end, the partnership is initiating a new series of policy, research, and practice briefs on topics of central importance to Delaware."
The partnership is supported through the Provost's Office, by the College of Arts and Sciences, and by the Fund For Urban Education, established by Quinetta Roberson, professor of management and the Fred J. Springer Chair in Business Leadership at the Villanova School of Business, and Tony Allen, a UD trustee and managing director of the corporate reputation group at Bank of America. Allen also serves as chair of the Wilmington Education Improvement Commission.