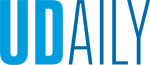 Offshore wind experience
Article by Karen B. Roberts Photos by Evan Krape December 16, 2016
UD students get early look at first US offshore wind farm
University of Delaware students enrolled in the College of Earth, Ocean, and Environment's interdisciplinary course "Offshore Wind Power: Science, Engineering and Policy" got an early look at the first U.S. offshore wind installation off the coast of Rhode Island this month.
The visit to the offshore wind project, which began generating clean, renewable power just this week, was sponsored by the Center for Carbon-free Power Integration (CCPI).
"The day trip to tour the Block Island wind project was the culminating event in our integrated, cross-disciplinary, multi-instructor course. This year we placed particular emphasis on the Block Island project by having guest speakers from Weeks Marine, LS Cable America, and GE on foundation installation, cable installation and the turbines at the site, as well as considering site-specific project siting, public perceptions, citizen engagement, and approval of the contract for power," explained Jeremy Firestone, director of CCPI, and a course co-instructor.
Awe-inspiring
Students toured Block Island and the offshore wind installation by boat, then visited the Southeast Lighthouse and Mohegan Bluffs to view the turbines from an iconic vantage point.
The students were able to see the turbines in multiple modes of production. One turbine was producing electricity, several were in neutral with their turbine blades gradually moving, and one was locked in place, according to Willett Kempton, a renowned expert in renewable energy sources and co-instructor for the course.
Classroom learning, the students said, is quickly realized when you see something first-hand.
"It is difficult to appreciate how large an offshore wind turbine is until you get close and realize that it's huge," said Babatunde Idrisu, a doctoral student studying energy and environmental policy.
"We had seen time-lapse video of the installation in class," added Ryan Green, who is pursuing a master's degree in geological sciences and is also pursuing a graduate certificate in wind energy. Seeing the wind project in person, however, "we were just amazed by the engineering, and the simple beauty."
The project's location quickly sparked discussion and questions about the challenges to undertaking, and now maintaining, such a project in an ocean environment.
"Even onshore wind has a lot of challenges in construction, a lot of variables have to come in sync during construction and maintenance. And being a technician on an onshore wind turbine is quite challenging…I wonder how difficult and exciting it's going to be for the technicians that are going to maintain these offshore wind turbines, especially working around severe weather conditions," said Allan Paulose, who is pursuing his MBA in the Alfred Lerner College of Business and Economics.
Hearing directly from the individuals involved on the project about the successes and challenges for offshore wind, particularly the difficulties with the project and how they were overcome, was a critical component of the course, the students said.
"Having people from industry come to class and share that this is a viable future career was great. Not to mention being able to network and make connections," said Christine Hirt, a marine policy master's student.
An exciting time for wind
Both students and faculty agreed that now is an exciting time in history to be studying offshore wind power. As the field continues to grow, more engineers, technology experts and policy experts will be needed.
UD's wind power program and interdisciplinary graduate certificate in wind energy are prime examples of programs that can help students prepare to fill these future employment needs.
According to Firestone, the company that developed the Block Island offshore wind project — Deepwater Wind — has shown interest in expanding offshore wind along the East Coast, including Delaware.
For students like Idrisu, the Block Island wind project also opens a very interesting door for researchers.
"We want to see what happens with it — will rates change, will public opinion change over the next year? There are so many opportunities for future research from just this one project; hopefully we will get to see a lot more in the U.S," Idrisu said.
More than a decade of expertise
The University has had an extensive research program in offshore wind for more than a decade, with studies in meteorology, engineering, policy, environmental and social science aspects of offshore wind.
Since 2010, UD has been a leader in on-campus wind energy generation, research and education, with the installation and operation of a utility-scale wind turbine that is located on the Hugh R. Sharp Campus in Lewes. The 2MW wind turbine is a joint collaboration between UD and its manufacturer, Gamesa.
About UD's wind power program
The UD Wind Power Program, initiated in 2003, conducts research, education and outreach on wind power, with emphasis on coastal and offshore wind. Joseph Brodie, a post-doctoral researcher in the School of Marine Science and Policy and a course co-instructor with expertise in wind meteorology, previously received his doctoral degree in marine studies at UD.
The Graduate Certificate in Wind Power Science, Engineering and Policy is designed to provide students broad knowledge of wind power technology and project development from multiple perspectives. The interdisciplinary offshore wind course is the one required course to obtain the certificate, and exposes students to general aspects of wind meteorology, wind turbine wakes, site geology, turbine generators and aerodynamics, and grid integration in addition to social, economic, financial, legal and regulatory aspects of offshore wind power.