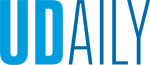 Best paper
Article by Diane Kukich Video by Leah Dodd December 14, 2016
Mechanical engineering faculty share importance of integrating makerspace into curriculum
Makerspaces and design centers are springing up on college campuses across the country, providing students with fabrication resources for hands-on learning.
But the University of Delaware's Dustyn Roberts and Jenni Buckley believe that the people affiliated with these spaces matter as much as, if not more than, the machines.
The two assistant professors recently shared their "recipe" for integrating a design studio into the curriculum with attendees at the First International Symposium on Academic Makerspaces (ISAM), held from Nov. 13-16 at MIT.
The pair received a best paper award for their submission, "The Role of a Design Studio in a Mechanical Engineering Department." They were recognized for "demonstrated impact of an academic makerspace."
"We highlighted the fact that our space grew organically in response to student curricular and programming needs," Buckley says. "This makes us very different from a lot of programs that have state-of-the-art makerspaces but no connection to the curriculum. A culture that encourages informal interactions between the communities the makerspace serves is what distinguishes it from a facility used only for fabrication."
The 5,500-square-foot "Design Studio" is actually a set of interconnected rooms located in Spencer Laboratory, the home of UD's Department of Mechanical Engineering. The facility includes equipment ranging from digital fabrication equipment, electronics workstations, testing rigs, and rapid prototyping equipment to such low-tech tools as drills, sanders, wrenches, and even sewing machines.
The suite also includes a student machine shop managed by full-time machinist Scott Nelson, who provides safety training, equipment demonstrations, operating procedures, and general oversight of student work.
"The studio isn't fancy, but that's a good thing because the students are not intimidated by working there," says Roberts. "They can try things and they can break things and that's OK."
The facility is used extensively to support the curriculum, with 80 percent of mechanical engineering courses having some involvement in the space.
On a recent day in early December, the studio was especially busy, with the senior design project deadline looming.
"Some schools are trying to figure out how to get students into their makerspaces," Buckley says. "We have the opposite problem here."