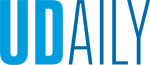 International competition winners
Article by Ann Manser Photo courtesy of Joseph Nyangon December 05, 2016
Two UD doctoral students in energy policy take top honors
Two doctoral candidates in the University of Delaware's Energy and Environmental Policy Program have won a major international case competition focused on energy economics.
Nabil Al-Abbas and Joseph Nyangon won the 2016 U.S. Association for Energy Economics (USAEE) and the International Association for Energy Economics (IAEE) competition after working as a team to develop a comprehensive solution for a problem in renewable energy transition.
For the first step in the competition, the two worked at UD for three weeks on a 20-page paper detailing their solutions for the real-world problem the competition posed. They submitted their paper to a panel of judges, who then picked three finalists from among about 15 contestants, all consisting of teams of two to five members.
The UD team and two other finalists presented their proposals to a panel at the 34th USAEE/IAEE North American Conference, held in Oklahoma in late October, and Al-Abbas and Nyangon were unanimously selected as the winners.
It marked the first time UD has won the prestigious award.
Students entering the annual competition represent top academic and research institutions in the U.S., with previous winners including MIT and Carnegie Mellon and Stanford universities. This year's other two finalists were from Carnegie Mellon and the University of California Davis.
"When we first learned about the contest, we realized it was in our area of study, so we thought: Why not give it a shot?" Nyangon said of the decision to enter the competition. "We didn't exactly expect to win, but we had a winning attitude."
The three weeks spent analyzing the case and preparing their report required intensive work, both said. The competition presents contestants with a problem to solve and also supplies hundreds of pages of documents, all of which must be analyzed as part of the proposed solution.
"We had to consider financial issues but also cultural and social issues," Al-Abbas said. "It wasn't just a case for a contest; it's a real situation, a real problem, and we had to come up with a practical solution that could actually be implemented."
The proposal and the presentation at the conference were both structured as if the students were professional consultants making their case to a client. The judges asked detailed questions, and the students were expected to defend their proposal based on careful analysis.
The competition chooses a different problem each year. This year's case asked competitors to evaluate the costs and benefits of an oil-dependent economy, specifically Saudi Arabia, making a transition to renewable solar energy.
Nyangon's and Al-Abbas' solution examined whether Saudi Arabia could reach a goal of generating 70 percent or more of its electricity by renewable methods. Their report considered such questions as whether that transition could be technically and economically possible.
Feedback from the judges was especially encouraging, comparing the UD presentation to what might be expected from a top consulting firm, Al-Abbas said.
"Even though we had competition from excellent universities, we knew we had a good background to accomplish this," he said. "Winning the competition is a reflection of the high quality of the program here at Delaware."
UD's program has an interdisciplinary focus, combining such areas of study as economics, energy and policy analysis.
Nyangon is a fourth-year doctoral student working in electric power sector operations, regulation and new business models in the U.S. market with a focus on the "utility of the future." He is working under John Byrne, Distinguished Professor of Energy and Climate Policy and director of UD's Center for Energy and Environmental Policy.
Al-Abbas, also a fourth-year doctoral student, is sponsored by Saudi Aramco and is studying electricity market challenges in Saudi Arabia with a focus on identifying pathways toward sustainable electricity supply and demand using an integrated resource strategic planning approach. He is working under Lado Kurdgelashvili, assistant professor of energy and environmental policy.