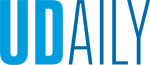 Manufacturing USA headquarters
Article by Andrea Boyle Tippett Photos by Evan Krape December 16, 2016
Secretary of Commerce visits UD to announce new institute
Secretary of Commerce Penny Pritzker visited the University of Delaware today, where she announced a new institute to advance U.S. leadership in pharmaceutical manufacturing.
The Newark-based National Institute for Innovation in Manufacturing Biopharmaceuticals (NIIMBL) will be the 11th Manufacturing USA Institute.
Biopharmaceuticals are prescription drugs made with living cells. Most drugs are chemistry-based and far easier to produce. The biopharmaceutical category includes vaccines, cancer drugs and drugs to treat autoimmune diseases, as well as emerging drugs for cell and gene therapies.
The institute will focus on bringing safe drugs to market faster and on developing workforce training. The biopharmaceutical field has a negative unemployment rate, with more jobs available than there are qualified workers.
A team of more than 150 companies, educational institutions, nonprofits and state governments will operate NIIMBL under a newly formed nonprofit.
Expected total investment from all stakeholders totals $250 million, including $70 million of federal investment.
The University of Delaware will handle administrative duties for the institute in partnership with the Commerce Department's National Institute of Standards and Technology (NIST). Its headquarters will be on UD's campus in a location to be determined.
"In communities from coast to coast, the Manufacturing USA network is breaking down silos between the U.S. private sector and academia to take industry-relevant technologies from lab to market," Pritzker said. "The institute announced today is a resource that will spread the risks and share the benefits across the biopharmaceutical industry of developing and gaining approval for innovative processes. The innovations created here will make it easier for industry to scale up production and provide the most ground-breaking new therapies to more patients sooner."
Kelvin Lee, director of Delaware Biotechnology Institute and Gore Professor of Chemical and Biomolecular Engineering at UD, spearheaded NIIMBL's application, which was chosen from among nearly two dozen proposals. Universities, state governments, nonprofits and companies of various sizes, including ILC Dover, Biogen and Eli Lilly, just to name a few, rallied around the idea of creating what Lee calls a "transformative" institute.
"It's a natural coalescence of a lot of different groups at the local level as well as at the national level," Lee said, pointing to the strength of pharmaceutical manufacturing in the region and UD's record of excellence in chemical and biomolecular engineering.
"UD has a long history of significant contributions in the fields of manufacturing, materials and engineering, exemplified by Nobel laureate Richard Heck's work that revolutionized pharmaceutical manufacturing," said University President Dennis Assanis. "We are committed to developing the innovative tools and techniques of tomorrow's advanced-manufacturing facilities. We are also proud to contribute our efforts to improve the well-being of individuals and society."
The demand for disease-treating biopharmaceuticals, which often succeed where traditional drug treatments have failed, is skyrocketing. Biopharmaceuticals are made by living cells and can be complex to manufacture on a mass scale.
Whereas production of chemistry-based drugs involves a set discrete number of steps with results that can be replicated over and over, production of biology-based drugs involves thousands more steps with far more variability.
Innovations in biopharmaceutical manufacturing will mean more patients have access to the most beneficial therapies. The institute will also help ensure the nation can rapidly scale up manufacture of these advanced treatments to respond to pandemics and other biological threats, and eliminate drug shortages that can result from quality control issues in manufacturing.
"The awarding of NIIMBL signals affirmation on the national scale of the excellence in research and innovation at the University of Delaware. This consortium is a wonderful example of the role federal investment in research and manufacturing can play in spurring and accelerating technological advances to benefit the U.S. economy," said Charlie Riordan, UD's vice president for research, scholarship and innovation.
NIIMBL's academic members represent both research universities and community colleges. Community colleges, such as Delaware Technical Community College, pledged to develop workforce training, curriculum development and certification standards that will ensure a pipeline of skilled workers.
"I'm so excited to see how we can leverage the power of these partners to advance the biomanufacturing industry, which already contributes hundreds of billions of dollars to our country's economy," said U.S. Sen. Tom Carper (D-Del.). "Here in Delaware, we have a vibrant research community, thanks to the University and its commitment to partnering with the public and private sectors to push innovation further. Working together is something we are very good at in Delaware."
NIIMBL is the second Manufacturing USA institute named in the past week, the second to involve UD and the 11th launched.
On Dec. 9, the Department of Energy tapped UD to lead a major segment in its new Rapid Advancement in Process Intensification Deployment (RAPID) collaboration. UD researchers will focus on catalysis and reactors, looking to discover new less expensive, more energy efficient ways to manufacture chemicals.
U.S. Sen. Chris Coons, Delaware's junior senator who holds a degree in chemistry, championed the creation of the Manufacturing USA Network.
"I'm thrilled to mark this tremendous victory for the University of Delaware and all the partners in this new institute," Coons said. "This announcement makes official what I've long known – the University of Delaware is a true hub of manufacturing innovation. This new institute brings together leading academic, nonprofit and private sector organizations from across the country to accelerate innovation that ensures the United States remains the world leader in biopharmaceutical manufacturing."
About Manufacturing USA
Manufacturing USA institutes are public-private partnerships that each have distinct technology focus areas but work toward a common goal – to secure America's future through manufacturing innovation, education and collaboration.
Through Manufacturing USA, industry, academia and government partners leverage existing resources, collaborate and co-invest to nurture manufacturing innovation and accelerate commercialization.
Each institute is designed to be a public-private membership organization that provides vision, leadership and resources to its members. Its goals are to enhance industrial competitiveness, increase economic growth and strengthen U.S. national security.