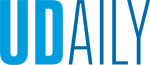 Financial literacy education
Article by Sunny Rosen and Sarah Gibson December 20, 2016
State of Delaware creating its first-ever K-12 financial literacy standards
Thanks to a task force including the University of Delaware's Bonnie Meszaros, Delaware students in grades K-12 will receive mandated financial literacy education for the first time.
Previously, the state of Delaware had only recommended financial literacy standards for grades 9-12, and had not mandated standards for any grade.
Meszaros, associate director of the Center for Economic Education and Entrepreneurship (CEEE) in UD's Alfred Lerner College of Business and Economics, was chosen to be part of the state legislature's task force earlier this year.
"Our challenge was to make findings and recommendations concerning financial literacy programs and standards, with the intent of developing a regulatory framework that will strengthen financial literacy education in K-12," Meszaros said.
The task force recommended that the Delaware State Board of Education mandate these standards for grades K-12, and the state legislature agreed. School districts will be required to implement these standards, but they are free to integrate them into their curricula in the ways that work best for their schools.
Full implementation is targeted for the 2020-21 school year.
"This is a huge step" for financial literacy education in Delaware, Meszaros said.
Co-chairing the committee was Ronni Cohen, executive director of the Delaware Financial Literacy Institute, and Delaware State Rep. Ruth Briggs King. Both have worked with Meszaros for many years on improving financial literacy for Delaware's children.
Briggs King is passionate about these standards, she said, because she feels that many of society's problems can be attributed to a "lack of knowledge and good training in financial literacy."
"It doesn't matter what your walk in life is," Briggs King said. She's seen bad financial decisions cause people to be "enslaved to debt very early on, and they work to overcome that their whole lives."
Briggs King regularly meets with a group of students, and she said that at one of their recent meetings, students expressed a need for more financial literacy resources as they apply for student loans and make other financial decisions.
The students told her, "We just feel like we're missing out based on our curricula. Everybody assumes we know this stuff, and we don't."
These reasons are why, Briggs King said, "It's been a mission for me to try and make sure that we incorporate [financial literacy] into education."
Once the financial literacy standards are developed and approved by the State Board of Education, Meszaros said that she hopes more Delaware teachers will work with the CEEE in preparing to teach them. The CEEE offers numerous workshops each year in support of Delaware's teachers and provides various free resources.
Delaware teachers prepare for new curriculum
At one such recent workshop, high school educators developed their skills in using the "Keys to Financial Success" curriculum. Two of the day's presenters were graduates of the UD Master of Arts in Economics and Entrepreneurship for Educators (MAEEE) degree program.
Sandy Clevenstine from Appoquinimink High School, the evening's first presenter, teaches social studies and was a graduate of the MAEEE Class of 2011. Clevenstine discussed how to provide students with free materials available from the Federal Trade Commission (FTC), and provided copies of resources to the teachers in attendance.
One teaching tool Clevenstine discussed was Plickers, a set of quick response (QR) codes printed on paper cards that teachers can use to judge how well their class understands a topic. During multiple choice questioning, each student presents a QR code with one of the four responses, which the teacher can then scan with a smartphone from the front of the room to record their answers for immediate instructional feedback.
Clevenstine also discussed something she called "the identity theft game."
While teaching students about the importance of preventing identity theft, Clevenstine separates students into "families," gives them each $750 in mock money, and quizzes them about identity theft. When students cannot correctly answer a question, she takes some of their money, saying they lost it to scammers who stole their identities.
"They get really into it," Clevenstine said.
The next presenter, Jennifer O'Neill from Concord High School, teaches math and graduated with her MAEEE in 2013. O'Neill's presentation focused on modeling with mathematics to teach students how to reason abstractly and quantitatively.
In one example, O'Neill challenges her students to create a model budget for their senior year and analyze it, complete with graphs.
"I tell them beforehand: 'Think about when you need this money,'" O'Neill said. "If prom is in June and you buy your dress in February, then that expense needs to go in the third marking period quarter, not the fourth."
O'Neill said this teaches her students important lessons about budgeting for the real world. While some students are prepared to budget their money, O'Neill said, some need the lesson as a wake-up call.
The last speaker, Adrienne Deakins, teaches social studies at William Penn High School.
Deakins used different websites to demonstrate some of her unique lesson plans on issues important to students seeking more information about their career goals. In her class, Deakins teaches students to research careers that will see growth in coming years, how much income students can expect from different careers and more.