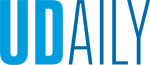 UD professor honored
Article by Dante LaPenta December 09, 2016
Teen health advocate Herrman honored by Children and Families First
The University of Delaware's Judy Herrman is steadfastly dedicated to teen health — in Delaware and across the country.
With a background is in pediatric nursing, including work with Nemours Hospital for Children and the Delaware Adolescent Program Inc. (DAPI), she credits her own children as one of the reasons for becoming such an impassioned advocate.
"Especially when my own children became teenagers, I watched the challenges facing them and their friends; I wanted more information and to do whatever I could to help," said Herrman.
With a long list of accomplishments, Children and Families First, an organization that helps kids facing adversity, saluted the School of Nursing professor at a recent ceremony at the Wilmington Club.
During an evening that celebrated a milestone anniversary of the Adolescent Resource Center, Herrman received the 2016 Muriel E. Gilman Family Advocacy Award for her "dedication to improving teen health, building teen decision-making and decreasing the rate of teen pregnancy."
The honor is named for Muriel Gilman, a beloved champion of Delaware children who worked with UD for several years.
"I am totally honored, especially given who this award is named after," said Herrman. "But, I wanted to make it clear when I spoke at the ceremony: This is all about the teens."
Herrman isn't resting on her laurels. She cites more work to be done in the state, including curbing teen and unintended pregnancy; Delaware holds the dubious honor as first in the nation in unplanned pregnancies.
"The big key in all of this is access. There is a lack of reproductive health resources in some parts of the state," said Herrman. "Delaware has some pretty progressive, comprehensive laws about sexual education. The teachings go beyond an abstinence-only curriculum; they include abstinence, but also educate teens on contraception, LGBTQ relationships and even domestic abuse issues. But, these education laws aren't conducted in all school districts. Laws are on the books and need to be enforced if we are going to truly reverse alarming trends like unplanned pregnancies."
In addition to her work at UD, Herrman keeps a busy schedule in the community. She is heavily involved with Upstream USA, which helps health centers eliminate barriers that prevent women from obtaining a full range of contraceptive methods. She currently serves as secretary of the Delaware School Based Health Alliance and is a member of its Wilmington Teen Pregnancy Coalition.
Herrman is on the board of directors and chairs the Public Policy Committee for the Healthy Teen Network, a national organization charged with promoting better outcomes for adolescents and young adults. She speaks internationally on youth development, nursing education, adolescent sexual decision-marking and intimate partner violence.
A UD graduate herself, Herrman also recently received an Excellence in Teaching Award from the College of Health Sciences and the Excellence in Teaching Award from the University of Delaware.