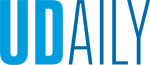 Engineering poultry cleanliness
Article by Adam Thomas Photos by Wenbo Fan December 15, 2016
Senior project designed to check the spread of avian influenza
When avian influenza ripped across the United States in 2015 — with an estimated 50 million birds affected in the largest outbreak in U.S. history — part of the reason was that the disease spread from farm to farm through equipment that had been in contact with infected birds.
While large-scale poultry operations are able to decontaminate their equipment effectively, that decontamination technology comes at a cost that owners of smaller or backyard flocks oftentimes can't afford.
Because of this, a University of Delaware multidisciplinary senior design team has developed an easy, low-cost system that backyard flock owners can build for themselves to effectively decontaminate their equipment, thus cutting down on the spread of avian influenza.
The project was presented as part of the Senior Engineering Design Celebration on Wednesday, Dec. 14, at Clayton Hall that showcased almost 40 projects completed by teams of students in biomedical engineering, civil and environmental engineering, electrical and computer engineering, and mechanical engineering.
The team working on the decontamination system was made up of Xiaolun Guo and Dianna Kitt, seniors in the Department of Civil and Environmental Engineering, and Lucas Serge and Darian Abreu, seniors in the Department of Mechanical Engineering, and their project was sponsored by the U.S. Department of Agriculture (USDA).
Jennifer Buckley, assistant professor in the Department of Mechanical Engineering, and Dyer Harris, a faculty member in the department, served as advisers for the students on the project.
Eric Benson, professor in the Department of Animal and Food Sciences in UD's College of Agriculture and Natural Resources (CANR), and Dan Hougentogler, a research associate at CANR, worked closely with the team and served in multiple roles such as offering guidance and coordinating communication with the USDA.
Harris is aware of other institutions that have projects like this spread out over two semesters and said the one-semester timeline helps students focus on their projects right away and that being part of an interdisciplinary team is beneficial for them.
"What awaits them after graduation is that whoever they go to work for are going to have all kinds of different people and skills, and they need to recognize that and feel comfortable with it. It's one of those things that's hard to define but it's helpful," said Harris.
Undercarriage decontamination system
The project is a cost-effective undercarriage decontamination system for small farm vehicles to allow farmers to wash their vehicles thoroughly after coming in contact with diseased birds.
"The main motivation is that during disease outbreaks a lot of small farmers don't have anything that can wash their cars and vehicles to prevent the spread of the disease," said Kitt. "There are large-scale systems used at commercial farms but they're too expensive for small-scale farmers, so we wanted to build a smaller design that they could easily build themselves and use whenever they needed."
The design uses materials that can be found at any local hardware store and consists mostly of PVC piping and a collection basin — a large tarp sandwiched between two pieces of wood — underneath the vehicle.
The vehicle can be driven through the decontamination system and rinsed with water and a detergent solution sprayed from the PVC piping, with the runoff material getting caught in the collection basin and cleaned through a sand and biochar filter.
The team also tested citric acid in addition to the detergent solution, but the USDA only allows citric acid to be used in emergencies during avian influenza outbreaks and the detergent solution is a more realistic option for small farmers.
One of the hardest aspects of the project for the team was trying to figure out how to make the system operational with only a semester of time in which to work.
"We tested different hole sizes [in the PVC piping], the number of holes, where they would be, all of that – we played around with everything," said Abreu.
To actually test the system's effectiveness, the team worked with a concoction of manure, sandy soil and motor oil — which simulates what would be found on the bottom of a piece of farming equipment in the real world — spread onto a piece of wood.
"We spread all this junk on and the way we've defined our efficiency is coverage, so we looked at the percentage of squares touched," said Serge.
The goal of the project is to have blueprints for the system available on the USDA website so that small farmers can download the plans and create their own decontamination system using the UD design as a framework.
"The idea is that this would be an open source design and the USDA would be able to put the specifications out with the ingredients, and also an instruction manual on how to use one and how to build one. That way [the farmers] can build it on every site and they'd be able to clean their vehicles when they come on or off the farm," said Benson. "In particular, for a lot of what they call backyard growers, there's some materials they can be flexible about if they have something different around the farm that they could use to create the system."
Benson said that human contact spread avian influenza, particularly in the Midwest, and anything the researchers can do to cut down on the human spread of the disease is important for the country.
"At a price point that is relatively effective, a good cleaning system like this can cut down on about 90 percent or more of the viral load and so if they can get a good cleaning and then spray it with the disinfectant system that they're designing, it could really have a meaningful impact on disease control in the United States," said Benson.