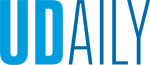 Virtual field trip
Article by Karen B. Roberts December 12, 2016
Delaware Sea Grant develops multimedia resources on microbes, deep biosphere
The average human adult contains 10 trillion human cells, but has 100 trillion microbes on their skin, hair and mouth and in their intestines. Most of these microbes are beneficial – they protect us from harmful bacteria, help us digest food and can even help change our mood.
Microbes are also found living in the sediments up to 1.5 miles below the sea floor, invisible to the naked eye and most ordinary microscopes, yet they play an important role in this underwater ecosystem.
Delaware Sea Grant (DESG), in partnership with the National Science Foundation-funded Center for Dark Energy Biosphere Investigations (C-DEBI), has expanded its collection of 15 Second Science videos and developed other multimedia educational resources to explore the deep biosphere and sub-seafloor life.
Fermenter in IMET laboratory in Baltimore
"This generous grant from C-DEBI has allowed us to expand our current digital outreach efforts, and explore the outreach-potential of new, exciting media such as virtual reality. In turn, we are spreading the word about C-DEBI's amazing work, but also transferring what we've learned about these media to other science communicators so that they can better engage their audiences," said Chris Petrone, DESG marine education specialist.
DESG's 15 Second Science segments, longer Dive Deeper videos, and several virtual reality images, discuss microbes, dark energy and the disciplines, tools and techniques used to explore this extreme environment.
Topics covered include where microbes are found, why they are beneficial, how they survive in the extreme conditions on and underneath the ocean floor, and how scientists study the deep biosphere, among others.
New video segments are available on the DESG website each month and several of the 15 Second Science episodes also include a Dive Deeper segment, where viewers can learn more. Many of the 15 Second Science segments are also available in Spanish.
At the University of Maryland's Institute of Marine and Environmental Technology (IMET), Prof. Frank Robb studies microbial DNA in order to understand what changes microbes found on the sea floor have made in order to survive in this harsh environment. His laboratory contains a large fermenter where he is able to grow a host of deep-sea microbes.
DESG's virtual reality (VR) components enable viewers to immerse themselves in Robb's laboratory, and other environments, using a smartphone — with or without a VR viewer, such as Google Cardboard — iPad or computer.
"It's like a virtual field trip," said Lisa Tossey, a UD doctoral student involved in the project.
For teachers, the tools can expand lessons taught in the classroom. For children, it is a 360-degree tour of a real-life laboratory or other scientific environment, and the opportunity to hear a scientist explain their work first-hand.
A sample of the DESG 15 Second Science collection was featured during the American Geophysical Union (AGU) fall meeting's "AGU Cinema 2016" program as a means to "showcase the increasingly important role video plays in communicating science and in science education." DESG staff have also shared the project at conferences and workshops in the U.S. and abroad.
Next steps in the project include expanding the collection of Dive Deeper videos to include a focus on a variety of available marine careers.
To view the full collection of 15 Second Science episodes focused on the deep biosphere and sub-surface life, click here.
UD collaborators on the project include:
• Christopher Petrone, Delaware Sea Grant marine education specialist;
• Lisa Tossey, video production for DESG;
• Jennifer Biddle, assistant professor in the School of Marine Science and Policy; and
• Rosa Leon Zayas, post-doctoral researcher in the College of Earth, Ocean, and Environment.