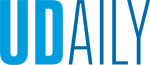 Diamond Challenge sponsor
Article by Carly Ducey December 16, 2016
Capital One to sponsor Horn Program's competition for high school students
Capital One has announced its sponsorship of University of Delaware Horn Program in Entrepreneurship's Diamond Challenge, an innovative entrepreneurship competition for high school students.
"We feel very lucky to be working with such an innovative technology company like Capital One," said Julie Frieswyk, manager of youth programs at the Horn Program in Entrepreneurship. "This is the third year we've been working together on improving access to state of the art entrepreneurship education of high school students."
The Diamond Challenge offers a unique opportunity for students to learn more about entrepreneurship while putting their ideas into action. Participants write submissions for a business concept or social venture as well as give a five-minute pitch to a panel of judges.
Financial sponsors are what help the Diamond Challenge move forward, enabling the creation of new content, as well as the ability to provide meaningful awards to participants, including the competition's $100,000 prize pool.
"[Capital One] are true partners who offer support in a variety of ways including providing associates as mentors and judges," said Frieswyk.
Since its foundation in 2012, the Diamond Challenge has reached more than 1500 students from 155 schools worldwide and has recently been ranked one of the top 29 best international business plan competitions by Alpha Gamma, a business portal for millennials.
"The Diamond Challenge is not only an opportunity for teens to learn how to be innovative, but also an opportunity for students to be mentored by seasoned experts and those leading social and business ventures," said UD alumna and Capital One's director of digital marketing strategy, Lisa Ford. "Capital One's commitment to furthering entrepreneurial talent in youth is simply a reflection of our commitment to ensuring people of all ages have the skills they need to meet the demands of the jobs of tomorrow, and we are proud to be the presenting sponsor this year."
The Diamond Challenge is one program in the Paul and Linda McConnell Youth Entrepreneurship Education Initiative.
About the Horn Program in Entrepreneurship
The Horn Program in Entrepreneurship ignites imaginations and empowers world changers through educational offerings that emphasize experiential learning, evidence-based entrepreneurship and active engagement with entrepreneurs and other members of the broader entrepreneurial ecosystem.
Through participation in Horn Program offerings, students gain the knowledge, skills, personal capacities, experiences, connections and access to resources needed to successfully manifest innovation and thrive in the rapidly changing world.