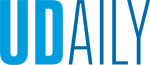 World-class research
Article by UDaily staff Photo by Evan Krape August 31, 2016
Sen. Carper tours UD labs, meets with researchers
Campus was abuzz on Tuesday, Aug. 23, as U.S. Sen. Tom Carper (D-Del.) returned to his alma mater to tour research labs and meet with faculty, students and industry partners in the University of Delaware's College of Engineering and College of Health Sciences.
Ajay Prasad, director of UD's Center for Fuel Cell Research (CFCR), and Suresh Advani, chair of the Department of Mechanical Engineering, welcomed the senator aboard one of the University's fuel cell buses for a ride to the Science, Technology and Advanced Research (STAR) Campus. There, they toured the fuel cell bus maintenance garage and students explained their research, including novel self-healing membranes for fuel cells, intelligent power management strategies for connected vehicles, and renewable methods for the production of hydrogen from sunlight.
At the Human Performance Lab, Department of Kinesiology and Applied Physiology researchers Thomas Buckley and Tom Kaminski explained their concussion research and UD's role in the landmark NCAA/Department of Defense CARE Grand Alliance study. The pair is helping to address a fundamental question — what is the natural history of a concussion.
The final stop on Carper's tour was the Center for Composite Materials (CCM), where director Jack Gillespie and assistant directors Dirk Heider and Shridhar Yarlagadda presented highlights of composite research innovations, including automotive applications aimed at advancing fuel-efficient vehicle technologies, orthotics for Wounded Warriors, and novel low-cost carbon-fiber composite feedstock and manufacturing process targeted to revolutionize the use of composite materials world-wide as a cost-effective replacement for small metal parts.
SCIENCE EXPLAINED