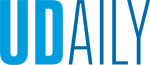 UD Helpline 24/7/365
Article by Casey Impagliazzo August 29, 2016
Student Life debuts counselor-on-call service at 831-1001
UD Helpline 24/7/365, offered through the University of Delaware's Division of Student Life, provides live counseling assistance over the phone at 302-831-1001.
Mental health professionals are available at this number 24 hours per day, seven days per week and 365 days per year. Students are encouraged to call for help when in distress, feeling overwhelmed, or needing the assistance of a mental health professional.
In addition to providing counseling over the phone any time that they are needed, Helpline staff can provide details on relevant University resources, and can connect callers with additional counseling services offered through the Center for Counseling and Student Development (CCSD). Though UD Helpline counselors answer in English, multiple languages are available upon request.
Callers can also request assistance from Sexual Offense Support (SOS), a volunteer organization sponsored through Student Wellness and Health Promotion that offers support and advocacy to survivors of all forms of sexual assault, intimate partner violence and stalking. SOS services are confidential and anonymous, and are available to the entire UD community including students as well as faculty/staff and survivors' family/friends.
"We are extremely excited about this expansion of services", said Charles Beale, director of CCSD, "and have faith that Helpline will competently and compassionately assist students who might not otherwise seek help. At a time when suicide is a leading cause of death among college students, we are very fortunate in our ability to be proactive with these efforts."
Though support has been available for many years, UD Helpline replaces an after-hours crisis service in order to provide direct, immediate counseling in students' time of need. For a flyer about the program, click here.
UD Helpline is supported through June 2019 by the Unidel Foundation.
UD Helpline 24/7/365 is a collaborative effort between UD's Center for Counseling and Student Development, Student Wellness and Health Promotion, Student Health Services, and the Office of the Dean of Students, all of which belong to UD's Division of Student Life which includes 11 units designed to support students' educational and personal success during their life at UD. Student Life is supported in part by gifts to the University of Delaware's Parent Fund.