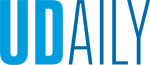 UD ADVANCE Institute
Article by Skip Cook Photo by Evan Krape August 10, 2016
Shawna Vican named new director of NSF-funded program
As a sociologist who studies organizational transformation, Shawna Vican understands how the complexities and complications of change impact an institution. Beginning Aug. 15, she will put her expertise to the test as the director of the University of Delaware ADVANCE Institute (UD ADVANCE).
Vican replaces Emily Bonistall Postel, who accepted a position as a postdoctoral fellow at the Center for Research on Violence Against Women at the University of Kentucky in Lexington, Kentucky.
Supported by the National Science Foundation (NSF), UD ADVANCE focuses on diversifying and strengthening the University's faculty. Specifically, the institute seeks to develop new ways to increase the representation and advancement of women faculty, particularly women of color.
"Shawna has been an important member of the UD ADVANCE team as a senior research analyst, and her skills and experience make her a natural choice to lead the organization as director," said Provost Domenic Grasso.
"Her research in adoption and implementation of new employment practices and corporate social behaviors will greatly benefit UD ADVANCE and its mission," Grasso said.
As director, Vican will have a variety of responsibilities, including managing the $3.3 million budget, ensuring NSF grant compliance, coordinating the institute's programs and initiatives and supervising support staff.
Vican said she feels the position is a perfect opportunity for her to make a direct impact on the environment for women faculty on campus.
"This is an exciting time to be a part of the University's effort to transform itself with respect to the climate for women faculty. We have a new University president, we are making inroads in the recruitment and retention of women across campus, and we are conducting meaningful research and training on the issues related to faculty advancement," said Vican.
In the near term, UD ADVANCE is preparing for a site review visit by NSF which will be held in the spring of 2017. But the long-term goals are to increase the representation of women especially among the science, technology, engineering and mathematics (STEM) faculty, to enhance the climate for women faculty and for faculty who are under represented in their departments, and to ensure that the University implements the programs and initiatives developed as a result of NSF's support on a permanent basis.
The faculty responsible for securing the grant are confident Vican can help them achieve that goal.
Pam Cook, who is the principal investigator (PI) on the grant and Unidel Professor of Mathematical Sciences, has confidence in Vican's abilities.
"Shawna brings a tremendous set of experiences both as a researcher and a member of the ADVANCE team," Cook said. "She has been heavily involved with our efforts, particularly our research including the faculty climate survey, and we are looking forward to continuing the relationship we have had with her as she helps lead the institute into the future."
The intent of the grant is to transform the institution towards a more welcoming environment for faculty and then to enable the University to adopt the accomplishments of UD ADVANCE on a permanent basis. Vican is confident that the institute will achieve those goals.
"We are two years into our five-year NSF grant. My goal is to make sure that the programs, initiatives and objectives of UD ADVANCE are institutionalized by the end of the grant period," Vican said. "More broadly, I look forward to working with faculty and other stakeholders across campus to foster diversity and equity at UD."
About Shawna Vican
Vican received her doctorate in sociology from Harvard University and was previously a research fellow at Catalyst Inc. Across her research, Vican seeks to understand how organizational practices, managerial behavior, and workplace culture shape individual career outcomes as well as broader patterns of labor market inequality.
Her research combines quantitative and qualitative methods across a variety of empirical settings, including diversity management departments at Fortune 500 firms and STEM disciplines in academia.
About UD ADVANCE
The objectives of UD ADVANCE are to:
• Improve departmental microclimates for women faculty, especially women of color;
• Educate, mentor and support women STEM/SBS (social and behavioral sciences) faculty, especially women post-tenure and women of color;
• Increase the transparency of policies, procedures and practices that affect faculty careers and enhance institutional data gathering, analysis and presentation; and
• Coordinate actions and discussions of diversity across the campus.