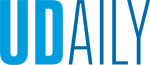 'Blue Hens forever'
Article by Jerry Rhodes Photos by Kathy F. Atkinson, Evan Krape, Wenbo Fan and Michael Kerrigan August 30, 2016
Video by Ashley Barnas
Twilight Induction Ceremony welcomes UD's Class of 2020
Members of the Class of 2020 were officially welcomed into the University of Delaware community during the fifth annual Twilight Induction Ceremony held Monday evening, Aug. 29, on the South Green.
University President Dennis Assanis extended a Blue Hen welcome to the large cohort of first-year students, following a spirited performance of the alma mater by student a cappella group Vocal Point.
"Some of you might have grown up right here in Newark, while others traveled thousands of miles across an ocean or a continent to be here," Assanis said. "Wherever you're from, whatever the color of your skin or the tenets of your faith or the accent of your speech — I'm so glad you joined the UD family."
Assanis also noted that fellow members of the Class of 2020 were beginning their semesters not in Newark but in Washington, D.C., Rome and Madrid, and were watching the ceremony via Facebook.
"Wherever you are, you are all Blue Hens now," Assanis said. "Wherever you go in the world you'll be Blue Hens forever."
THE CLASS OF 2020
Assanis urged the attendees to continue the University's legacy of scholars and leaders that includes three signers of the Declaration of Independence, the vice president of the United States, Nobel Prize winners and a host of inventors, authors, artists and entrepreneurs — and 2013 graduate Elena Delle Donne, a gold medalist on the national women's basketball team at the Summer Olympics in Rio De Janeiro.
"As you know, I'm kind of a freshman myself this year," Assanis said. "I'm experiencing many of the same feelings you are right now — trying to learn everyone's names and wondering who my friends are going to be, and hoping that the professors like me."
While being stressful, being new on the campus also brings certain benefits, include the opportunity to inquire and offer possible solutions on a variety of issues, Assanis said.
"We get to ask a lot of questions — to discover how thing work and how they don't work, and maybe how to make them better," Assanis said. "We get to define who we're going to be at UD."
Part of this opportunity, Assanis said, means being willing to do things differently during the 1,370 days between the Twilight Induction Ceremony and graduation four years down the road.
"This evening, you'll hear from people who have been down this road before and have some advice about the values we share as Blue Hens," Assanis said. "They also will tell you about choosing to make the most of your experience as a student here and what it means when we say, 'Blue Hens now, Blue Hens forever.'"
Mutual respect, opportunity for growth
Matthew Rojas, president of the Student Government Association, asked the next generation of scholars to join in a mutual exchange of ideas and viewpoints.
"This wonderful thing can't exist without mutual respect and understanding," Rojas said. "We value openness, we celebrate our differences, because we know that our diversity is what makes us strong."
University Provost Domenico Grasso also extended a welcome to the Class of 2020 and also urged them to take advantage of the opportunity for academic and personal growth fostered by a UD education.
"I'm going to give you one piece of advice, and that is to dare, because that's what Blue Hens do," Grasso said. "When you graduate, say, 'I did it all.'"
Grasso's remarks were followed by a performance by Vocal Point of the One Republic song I Lived.
Collective intelligence
Bruce Weber, dean of the Alfred Lerner College of Business and Economics, engaged the Class of 2020 in an exercise to guess the maximum number of pieces possible when a cake is cut in four straight lines.
The answers ranged from eight to more than 16, based on the number of assumptions made during the exercise.
"Most of you seemed to have thought this was an individual exercise — I did not hear many of your speaking among yourselves," Weber said. "The collective intelligence of the UD campus and fellow students is powerful, and interactions among diverse thinkers could have led you to better solutions."
Weber noted that assumptions condition how individuals think and behave, and that learning comes from challenging assumptions and questioning things taken for granted.
"Testing assumptions will be part of your UD education, and should feature in everything you do here," Weber said. "The 1,207 faculty colleagues I have want to guide, mentor and share knowledge with you, and to give you opportunities to make different assumptions and see where that leads you."
Individual expression and community
José-Luis Riera, dean of students, asked the first-year students to reflect on what it means to be part of a UD community that will engage and challenge them during their academic careers.
Riera also introduced student speaker, Nikki Dombrowski, a sophomore in the UD Honors Program.
"You'll have plenty of decisions to make, but always remember that the University of Delaware will guide you through them," Dombrowski said. "That is because being a Blue Hen is the perfect balance between having room for individual expression and knowing that you are an essential part of this community."
Anne G. Barretta, president of the UD Alumni Association and a graduate of the Class of 1983, said that UD's newest scholars will meet some of the most important people of their lives during their college careers at UD.
"Tonight you'll receive a special pin with the UD seal, handed out by an alumni volunteer," Barretta said. "Be sure to wear this pin as a symbol of pride in joining the Blue Hen Family.
Following the ceremony, members of the Class of 2020 were invited to join in the Twilight After Party, held on the other side of Memorial Hall.
1743 Welcome Days
The Twilight Induction Ceremony capped a weekend of 1743 Welcome Days events.
Planned by the Division of Student Life in collaboration with campus partners, 1743 Welcome Days serves as an extended orientation by which students can familiarize with their new community and learn about self-discovery, personal wellness, social responsibility, and inclusivity. Student Life includes UD's Career Services Center, Center for Black Culture, Center for Counseling and Student Development, New Student Orientation, Office of the Dean of Students, Office of Student Conduct, Office of the Vice President, Residence Life and Housing, Student Health Services, Student Services for Athletes, Student Wellness and Health Promotion, and the University Student Centers.