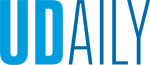 Rio Olympics coverage
Article by UDaily staff Illustration by Jeff Chase August 16, 2016
Women athletes dominate NBC's prime time coverage of Rio Olympics
Initial results of a media research study find that NBC's primetime telecast of the 2016 Rio Summer Olympics shows women athletes 58.5 percent of the time and men athletes 41.5 percent of the time.
As part of their upcoming book, Olympic Television: Inside the Biggest Show on Earth, Andrew Billings of the University of Alabama, James Angelini of the University of Delaware and Paul MacArthur of Utica College explore potential disparities within the telecast based on gender, race and nationality.
For several decades, men received the majority of the primetime clock time, but those results shifted in 2012, with women athletes receiving 55 percent of the primetime coverage. Results of the first half of the Rio telecast (through Saturday, Aug. 13) suggest similar trends in the increased highlighting of women's athletics.
In London, American women won slightly more medals than the American men, which again is the case in the first week of Rio competition, but not to the degree of directly accounting for clock-time differences.
NBC's primetime telecast featured swimming 45.2 percent of the time, followed by gymnastics, which received 26.5 percent of the focus.
Women's gymnastics and beach volleyball were shown far more than men's coverage in the same disciplines, while men received nearly one hour more coverage in swimming than did women, most likely attributable to focus on the most-decorated Olympian in history, Michael Phelps.
Final clock-time results will be released on Monday, Aug. 22.
A table of current clock-time results is available in PDF format.