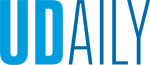 Summer Founders Fridays
Article by Sunny Rosen and Nicholas Michael August 12, 2016
UD student venture works with Horn Program to fight homelessness
With its new Summer Founders Program, the University of Delaware's Horn Program in Entrepreneurship is supporting the efforts of eight UD student teams to develop their business venture ideas.
On Fridays throughout this summer, the Summer Founders Fridays series highlights one venture and how its creators hope to impact the world.
This Friday, the series focuses on social entrepreneur Eric Albers from UD's Alfred Lerner College of Business and Economics. Albers is one of five UD co-founders of the social venture Lazarus Rising, which fights homelessness through a program that provides job placement skills to individuals without permanent housing.
The other co-founders of Lazarus Rising include Nathan Hamilton of UD's College of Engineering and the Lerner College's James Celia, Matthew Rojas and Mathew Sobel.
The Lazarus Rising program model utilizes skilled volunteers, typically university students, who they refer to as JUMPStarters. These students are paired with homeless participants, and remain matched with them throughout the job search process to make each participant feel as comfortable as possible.
The participants then experience two workshops. The first focuses on resume writing, and the second on preparing for job interviews and using job portal websites.
Last year, Lazarus Rising won $750 at the Horn Program's Halloween Pitch Party. Then, in April of this year, the team won $2,500 as second-place winners of UD's First Step Grand Challenges competition. At that competition, they reported that they have helped 82 percent of participants find employment.
Vince DiFelice, venture support lead and Horn Program faculty member, said that because Lazarus Rising is a social venture, the team faces unique financial challenges.
"The problem is easy to see; the solutions are even easier to apply," DiFelice explained. "The problem is finding a revenue stream to support that."
DiFelice worked with Albers to improve the Lazarus Rising program model and create a sustainable revenue model to support it during the Summer Founders Program.
The program, a 12-week long pre-accelerator used to validate members' novel business models, provides students with stipends while they work to develop their ventures. Participants have weekly mentoring and educational sessions, progress meetings with philanthropic investors and access to free and discounted services at the Horn Program's Venture Development Center.
As the result of this work, the team recently created the Lazarus Alliance. This connects Lazarus Rising with local businesses to provide both job openings for participants and employees for the businesses.
To maintain this alliance and support the venture's mission of providing job opportunities and resources for individuals experiencing homelessness, businesses associated with the Lazarus Alliance will also donate money and resources.
"They'll no doubt succeed; they're extremely purpose driven," DiFelice said of the Lazarus Rising team. "These guys just keep going and going and they're not going to stop."
About the Horn Program
The Horn Program ignites imaginations and empowers world changers through entrepreneurial education.
The program's offerings emphasize experiential learning, evidence-based entrepreneurship and active engagement with entrepreneurs, business leaders and members of the broader entrepreneurial ecosystem.
Participation in Horn Program courses and co-curricular activities empowers students by providing them with the knowledge, skills, connections and access to resources needed to successfully manifest innovation and thrive in a rapidly changing world.