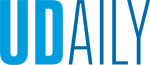 START initiative proposals
Article by UDaily staff August 31, 2016
Faculty liaison will facilitate summer 2017 workshop abroad
As part of a new Statistical Teaching and Analytic Research Training (START) initiative, proposals are being sought from faculty members to serve as the 2017 global partnership liaison.
The liaison's primary role is to facilitate and coordinate a partnership with an international institution in support of the summer data analytics workshop abroad.
The START initiative was created to support activities that actively mentor and engage graduate students in scholarly undertakings that facilitate understanding and analyzing pressing social/behavioral/policy issues of the day.
The summer workshop introduces a select number of University of Delaware and global partner graduate students to primary and secondary data; instruction in data management, statistical analysis and reporting; and tools and resources for effective scholarly communication and careers.
The workshops, which must be able to take place in computer laboratory settings, include lectures and additional small-group activities to support the learning. Select scholars teach and mentor students throughout the program and maintain a mentoring relationship thereafter. Liaisons are not required to teach or have expertise in statistics.
The summer program targets graduate students at UD and partnering institutions who would most benefit from the proposed activities. It takes place abroad to create an enhanced graduate education experience, increase scholarly collaboration and provide students with a diverse and global community for networking.
The goals of the summer workshop are to:
• Promote intellectual and social diversity, global learning and scholarly collaboration;
• Emphasize scholarly, data-driven exploration of pressing social and behavioral issues;
• Offer applied instruction in project-directed data management and statistical analyses; and
• Foster faculty and peer mentoring that encourages academic confidence and success.
START will cover all travel, lodging and meal expenses for the liaison during the period of the workshop, as well as providing $1,000 in faculty support funding.
Global partnership liaison responsibilities
• Identify and work with a primary contact at the host institution;
• Act as the primary point of contact between START and the international institution;
• Assist in the logistics for the workshop (travel, lodging, instructional space);
• Work with the director of learning and the graduate teaching assistant;
• Attend the summer workshop; and
• Assist in arranging meetings with administrative leadership during the workshop.
Proposal submission
To submit a proposal, please upload a single PDF document containing the following information:
• Your department and position at UD;
• Proposed workshop location (institution, city, country);
• Names of potential primary contacts at the international institution;
• Suggested date of travel and workshop (between mid-June and end of July);
• Brief justification for why this partnership would support a good workshop experience for graduate students; and
• Discussion of the feasibility of recruiting graduate students and faculty participants from this host institution.
To upload a proposal, click here.
The deadline for submissions is Sept. 30.
Questions about the START initiative can be directed to David Wilson, CAS associate dean for the social sciences, at dcwilson@udel.edu, or Agnes Ly, assistant professor of psychological and brain sciences, at aly@psych.udel.edu