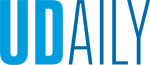 Aug. 31: Overdose awareness
Article by UDaily staff August 29, 2016
International Overdose Awareness Day vigil set at Old College
A candlelight vigil marking International Overdose Awareness Day will be held at 8 p.m., Wednesday, Aug. 31, at Old College on the University of Delaware campus in Newark.
The event at UD is part of a statewide remembrances in which there will be vigils in New Castle, Kent and Sussex counties, according to a representative of Student Wellness and Health Promotion.
At UD, the Collegiate Recovery Community along with local organization Attack Addiction and Brandywine Counseling and Community Services will remember those that have died from fatal drug overdoses.
Those who attend will have the opportunity to light a luminary in remembrance and learn more about resources on campus and in the community.
Overdose Awareness Day has been a key remembrance event for those who have died from fatal drug overdoses since 2001.
On Aug. 31, thousands of people worldwide will stand alongside the friends and families of fatal overdose victims to reflect on those who have been lost. The event is organized on the understanding that no-one need feel shame or disgrace over a drug overdose.
Overdose Awareness Day offers all who have been affected by overdose a chance to publicly mourn and help the wider community understand that fatal overdose profoundly affects mainstream society.
The day also serves as a warning that not just illicit drugs can be dangerous and no-one is immune to overdose. It also serves to educate the public and offer support for those suffering from Substance Use Disorder (SUD) and the families affected by addiction.
With the number of fatalities from prescription drugs growing, Aug. 31 is also a day on which to consider that medicines are not always users' friends. Painkillers and other pharmacy drugs play an important medical role but their careless use can have tragic long-term consequences.