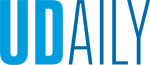 EPSCoR Track-2 award
Article by Beth Chajes Photo by Evan Krape August 22, 2016
UD's Medina will lead multi-institutional team of neuroscientists exploring cognition and learning
A multi-institutional research team led by assistant professor Jared Medina of the Department of Psychological and Brain Sciences at the University of Delaware has received a four-year, $6 million Research Infrastructure Improvement (RII) Track-2 grant from the National Science Foundation's Experimental Program to Stimulate Competitive Research (EPSCoR).
RII Track-2 grants aim to build national research strength by initiating collaborations in two or more EPSCoR jurisdictions. The award supports research of national significance while also requiring recipients to invest in developing a science, technology, engineering and mathematics (STEM) workforce — particularly early-career faculty researchers.
The project led by Medina involves nine faculty members from UD, the University of Nebraska, Lincoln, and the University of Nevada, Reno, in a joint effort to probe the complex relationship between existing knowledge already stored in the brain and new information obtained through sensory perception.
Other UD psychological and brain sciences faculty on the grant include assistant professor Tim Vickery, a co-principal investigator, and professors Jim Hoffman and Anna Papafragou, who will serve in supporting roles during the project.
"How we perceive the world has often been thought to be a one-way process — that is, our senses collect information and our brain processes and stores the information," Medina said. "Newer evidence suggests that stored experience and knowledge feed back and influence the way we perceive the world. The questions we'll be addressing include how much and in what ways our prior knowledge affects how we perceive the world."
Using a variety of research techniques and approaches, the team will be investigating the interplay of experience and perception as the brain acquires new knowledge, while simultaneously providing training and research support in those techniques to faculty and students at the collaborating institutions.
Experiments in learning
According to Medina, a number of cognitive functions — systems in the brain that control the senses, attention, memory and action — are all involved in the perception and integration of new knowledge — or in other words, learning.
To help tease out each function's contributions to learning, the group will conduct experiments that address questions in three areas:
• Statistical learning — Akin to pattern recognition, statistical learning is thought to be a vital mechanism for extracting useful knowledge from regularities in the sensory environment, from word boundaries in streams of speech to the structure of visual scenes, and has been demonstrated in infants as young as eight months old. How does the knowledge that we already have influence our subsequent statistical learning?
• Action – The human body is a reservoir of prior knowledge extending back before birth that is based upon our three-dimensional presence in space and our ability to move and to influence other objects around us. How does having a body and the ability to act affect our perception of the outside world?
• Attention and working memory — Both our ability to select and pay attention to incoming sensory stimuli and our ability to hold that input in working memory play a role in learning. How do these processes interact with prior experiences stored in long-term memory to construct new knowledge?
"We are very fortunate to have people at the three partner institutions with overlapping interests in understanding the relationship between knowledge and perception, which will help us address these questions," Medina said.
Training in techniques
Grant funds will enable both physical and virtual networking. The team will hold regularly scheduled workshops where the researchers and their lab members can meet for training in research methods, but they will also establish the technical infrastructure needed for frequent data sharing and consultation among the institutions on an ongoing basis.
Medina notes that each institution involved in the grant has made significant investments in neuroscience research in recent years, including new faculty hires and state-of-the-art equipment.
UD, for example, has developed the capability to picture the brain in action with functional magnetic resonance imaging (fMRI) at the brand new Center for Biomedical and Brain Imaging. However, each department is still relatively small and, especially in the case of Nevada and Nebraska, physically isolated from other large, advanced centers of neuroscience research.
"What this grant allows us to do is to reach that critical mass of expertise that some of the larger, better-funded states have by providing the resources to bring our three teams together," Medina said.
Medina emphasized the importance of being able to examine an aspect of cognitive function using more than one technique.
"A multimodal approach allows us to more fully understand mind-brain relationships," Medina said, adding that it is also important for recruitment and retention purposes to "make sure that we have all the resources that any prospective graduate student or faculty member would be looking for."
Thus the three research modules will be interwoven with three "methods cores" — groups of faculty across the institutions who will share their expertise in specific research techniques in neuroimaging, neuropsychology and neurostimulation with the rest of the participants.
Co-principal investigator Vickery says that neuroimaging is a vital tool on its own but is even more powerful when combined with other methods.
"Imaging allows us to locate neural correlates of psychological processes and enables us to examine how different parts of the brain communicate differently when engaged in different tasks," he said. "We now have access to a cutting-edge tool for neuroimaging, but it will require a great deal of training to harness its capabilities."
The grant will expand UD's neuroscience toolbox even further through transcranial magnetic stimulation (TMS), a noninvasive tool that enables researchers to precisely stimulate neurons in the brain's cortex from outside the skull.
"An imaging study may reveal that a certain part of the brain is involved in working memory, for example. But you don't know whether that brain region is necessary for the task or just correlated with the task," Medina said. "You can then use transcranial magnetic stimulation to temporarily disrupt that area of the brain and see if it affects the working memory task. Or you can examine whether individuals with brain damage to this area have problems with working memory."
The grant will also fund research with brain-damaged individuals, examining how injury to certain brain regions influences specific cognitive functions. Medina has conducted similar research in the past with people who have suffered strokes.
'Brain camp'
As part of the workforce development aspect of the grant, the team will host an annual summer workshop at UD for undergraduates. This "brain camp" will provide a two-week intensive introduction to cognitive neuroscience research in which students will design and run their own fMRI experiment.
Medina hopes to recruit students that have been historically underrepresented in neuroscience for the program. He says the ultimate goal of "brain camp" is to demonstrate to a diverse group of students that advanced neuroscience research is within their reach.
"We want the undergrads who participate in the program to be able to take that experience back to their classes and their labs with the confidence to know that they can compete when they go to graduate school or to med school or wherever life takes them," Medina said, adding that he hopes that many will want to apply for graduate studies at UD and its partners in Nevada and Nebraska.
About EPSCoR
EPSCoR is a program designed to fulfill the National Science Foundation's mandate to promote scientific progress nationwide. Twenty-five states, the Commonwealth of Puerto Rico, the U.S. Virgin Islands, and Guam are currently eligible to compete for EPSCoR funding. Through this program, NSF establishes regional partnerships with government, higher education, and industry that effect lasting improvements in a state's or territory's research infrastructure and research and development capacity, and hence, its academic competitiveness. Delaware EPSCoR is a collaborative partnership among the University of Delaware, Delaware State University, Delaware Technical Community College and Wesley College.