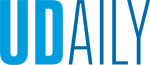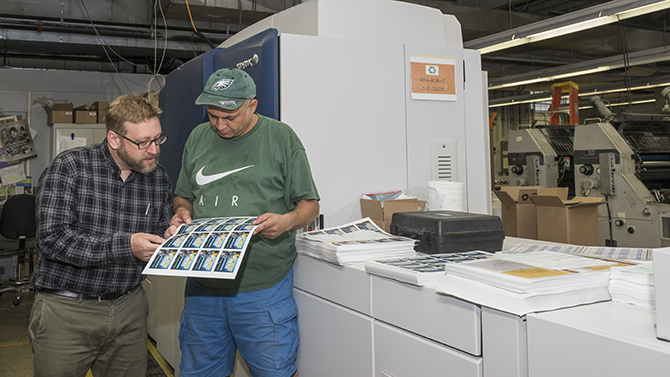 Print engines acquired
Article by Jerry Rhodes Photo by Kathy F. Atkinson August 26, 2016
Three new machines boost University Printing capabilities
University Printing has recently acquired three new Xerox print engines that will reduce turnaround times while increasing color accuracy, including the ability to reproduce the University of Delaware's color palette exactly.
The new devices include the Xerox iGen 5, which offers five-channel color (CMYK plus blue), with the option for a varnish layer and permits highly accurate color reproduction. Resolution capability is 2400 by 2400 dots per inch (DPI) on paper up to size 14.33 by 26 inches on coated, uncoated, textured and specialty stocks.
The Xerox Versant 80 offers four-channel color, with a resolution of 2400 by 2400 DPI and produces 80 impressions per minute, providing faster and more efficient service in a wide range of settings, including in-house printing operations.
The Xerox Nuvera 120 is a black and white production engine, capable of 120 impressions per minute. The device holds up to 11,520 sheets and prints on all paper types, including carbonless.
"We are confident that these new devices will allow UD printing to continue to meet UD's print needs well into the future while allowing us to match and beat any outside quote," said Michael Czerepak, manager of University Printing. "We are uniquely and specifically built to service the UD community."
Czerepak also noted that University Printing recently received Forest Stewardship Council (FSC) re-certification. The Forest Stewardship Council is an international, nonprofit organization dedicated to responsible forest management.
"We continue to offer a large variety of offset, banner and sign printing and finishing, as well as course packet printing," Czerepak said. "We will essentially print or have printed anything UD needs."