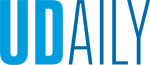 Library appointment
Article by UDaily staff August 29, 2016
Tomlinson appointed director of Special Collections and Museums
The University of Delaware Library has announced the appointment of Janis A. Tomlinson as director of Special Collections and Museums, effective Sept. 1. In this position she will oversee Special Collections (including rare books and the Mark Samuels Lasner Collection), manuscripts and archives, as well as art and mineralogical collections.
Trevor A. Dawes, vice provost for libraries and museums and May Morris University Librarian, noted this appointment was a natural outgrowth of the decision to bring the museums and libraries together under his leadership. "Bringing the University's unique and distinctive collections together under a single director reflects the synergies — both realized and potential — that exist among them," Dawes said. "This appointment will encourage an approach to collections across disciplinary and institutional boundaries, enhancing scope, accessibility and outreach."
Tomlinson joined the University in 2003 to assume the position of director of University Museums. In that position, she oversaw the opening of the Paul R. Jones Collection, the renovation of the Old College Gallery, the Old College Study Room and the Mineralogical Museum.
The reorganization of the museums staff enabled the expansion of exhibitions, programming and outreach in Old College Gallery, Mechanical Hall and the Mineralogical Museums.
Since 2009, she has also curated exhibitions for the Old College Gallery.
Tomlinson, who received a master of arts degree and doctorate from the University of Pennsylvania, taught at Columbia University and held the Robert Sterling Clark Professorship at Williams College.
Her publications on Spanish painting and particularly on the art of Francisco Goya y Lucientes have been widely translated, and she continues to lecture, curate and contribute to exhibitions of Goya's art in the U.S. and abroad.
Her honors include fellowships from the Woodrow Wilson International Center for Scholars and the John Solomon Guggenheim Foundation.
Immediately prior to her appointment at UD, Tomlinson was director of exhibitions and cultural programs at the National Academy of Sciences in Washington, D.C., where she developed exhibitions exploring the interrelation of science and visual communication.
Dawes said, "The breadth of Tomlinson's experience as both scholar and curator qualifies her well for this expanded role and we are excited, not only about bringing together the University's special collections, but also about how we will expand collaborations across the campus and with the broader community."