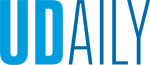 In Memoriam: Stephen Guerke
Article by UDaily staff August 26, 2016
Stephen Guerke, retired IT specialist, dies
Stephen (Steve) Guerke of Bethany Beach, Delaware, passed away after an illness on Aug. 16. He was 66.
A University of Delaware alumnus, he joined the UD staff in 1981 as a computer information technology specialist. He retired from UD's Georgetown campus in 2016.
Born in Wilmington, Delaware, on June 26, 1950, Mr. Guerke was a voracious reader with an insatiable appetite for historical knowledge. While in high school, he was an active member of the American Civil War Club. He earned both his bachelor's degree and a master's degree in history from the University of Delaware.
Mr. Guerke taught U.S. history and government at the middle school, high school and college levels before he joined UD.
During his spare time, he researched the Guerke family lineage, often sharing stories of the ancestral history with family members and friends. According to his family, he could often be found discussing current events, politics and sharing a light-hearted laugh or two with a group of friends he warmly referred to as "the gang." He also appreciated leisurely strolls with family and friends on Bethany Beach, which would consistently be followed by an ice cream treat.
His other interests and activities included kayaking, jet skiing, swimming, and reading every book in the genre of alternative history that he could find.

He is survived by his wife, Annette Rawding Guerke of Bethany Beach; his son, Matt Guerke of Newark; his brother, Eric Guerke of Massachusetts; his sister Leslie Clouser, of Wilmington; his father- and mother- in-law George and Denise Rawding of Pennsylvania; his stepdaughter Tereasa Rose, her partner Chad Harrison, and granddaughter Kyleen Harrison of Ellendale; his stepson Keith Rose and future daughter-in-law Abigail Meadows of Delmar, as well as three brothers-in-law, three sisters-in-law, cousins, nieces and nephews.
Services will be held from 1-2 p.m., Saturday, Aug. 27, at Prince George's Chapel in Dagsboro, Delaware, followed by a celebration of his life to be held at the Fraternal Order of Eagles in Millville, Delaware
Memorial contributions may be made to the Breast Cancer Society.
Condolences may be left online.