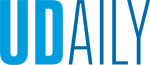 ICECP alums in Rio
Article by UDaily staff August 15, 2016
UD well-represented by coaching program grads at Rio Olympic Games
The University of Delaware is well-represented at the 2016 Rio Olympic Games through graduates of the International Coaching Enrichment Certificate Program (ICECP) and other international coaching programs, with about a dozen coaches and sport administrators in Brazil.
The ICECP is a coaching development program that the University hosts in partnership with the International Olympic Committee's (IOC) Olympic Solidarity (OS) and the United States Olympic Committee. In its eight years, the program has hosted more than 231 coaches from 97 countries in 23 different sports. Participants are funded through scholarships from OS and the financial support of the USOC.
Coaches are identified for participation by their respective National Olympic Committees and are approved for participation by their sport's International Federation, OS and the USOC. The program is organized and led by Matthew Robinson, professor of sport management in UD's Alfred Lerner College of Business and Economics, and Jeffrey Schneider, instructor in UD's College of Health Sciences, in partnership with the USOC.
A LOOK AT ICECP COACHES IN RIO
We are very proud of the coaches who are at the games but we are equally proud of the coaches from developing countries who impacted athletes and sport in their countries who are not in attendance... It is always a team effort.

Professor of Sport Management
We are very proud of the coaches who are at the games but we are equally proud of the coaches from developing countries who impacted athletes and sport in their countries who are not in attendance... It is always a team effort.

Professor of Sport Management
"We are very proud of our graduates, but the credit goes all to them and their athletes," Robinson said of the contingent at the Rio Games and the work that leads to that level of success. "The coaches who have participated in ICECP have returned to their countries and impacted their athletes and their sport in a positive way. For some this has led to achievement of the ultimate goal, competing in the Olympic Games.
"It has been a true honor having the chance to work with the USOC, and the IOC and all of the International Federations in developing and hosting the ICECP. It is amazing the impact Olympic Solidarity has on the growth of sports and creating opportunities for athletes and coaches worldwide. We could not do the program without the support of so many at UD and the people and organizations in the U.S. sport community. It is always a team effort."
Schneider added, "The ICECP has become respected globally as a leading coach development program. We are very proud of the coaches who are at the games but we are equally proud of the coaches from developing countries who impacted athletes and sport in their countries who are not in attendance. That is the true essence of the Olympic spirit."
ICECP graduates who have athletes competing in the 2016 Olympics Games include:
• Bosnia and Herzegovina: Sinisa Marcetic, sport, athletics;
• Brazil: Arilson Silva, swimming, and Marcello Varriale, rowing;
• China: Zhishan Cheng, judo, and Zhang Bei, rowing;
• Fiji: Dela Shaw, weightlifting;
• Latvia: Ivo Lakucs, BMX cycling;
• Marshall Islands: Terry Sasser, weightlifting.
• Macedonia: Igor Paskoski, judo, and Vancho Stojanov, track and field;
• Serbia, Duke Ruznik, kayak; and
• South Africa, Cedric Finch, swimming.
The athlete trained by Silva, Andriy Hovorov from the Ukraine, finished fifth in the men's 50-meter freestyle final.
Sasser's daughter, Matie, finished in 11th place in weightlifting's 58-kilogram division and served as the flag bearer for her country at the opening ceremonies. The coach said, "I can honestly say without a doubt that my takeaways and the knowledge gained through the ICECP program were quite timely, were immediately implemented and are among the reasons for our success."
Along with ICECP graduates who are coaching, several other program alumni are involved in the Rio Games. Carlos Felipe Flores Ramires from El Salvador is serving as head of high performance for his country; and Kazem Al Balushi from Oman is serving as chief of mission for his country. In this role he oversees his country's Olympic delegation. Also from Oman, Abdul Monem al Alawi is serving as an official for the open water swimming competition. Finally, Jasper Blades from Barbados is serving in doping control.
Marcello Acosta, the first swimmer from El Salvador to ever qualify for the Olympic Games in that sport (200-, 400- and 1,500-meter freestyle events), was identified through an ICECP project undertaken by graduate Oscar Moreno. As part of a presentation on talent identification, Moreno learned that elite swimmers are normally taller than 6 feet.
For his final project in the program, titled "Establishing a Standardized Talent Identification System for Elite Swimmers in El Salvador," Moreno developed a program in which, through bone density testing, he was able to identify youth who were likely to be 6 feet or taller and to recruit them into a grassroots swimming program. Acosta, who was part of that program, also competed in the 2014 Youth Olympic Games in China and currently is a scholarship swimmer at the University of Louisville.
Along with Moreno, Heather Samual from Antigua Barbuda has two athletes who were part of her project "Planning and Preparation for Peak Performance in High School Athletics: Track and Field" competing in the games. Cejhae Green is a competitor in the 100 meters and the 4x100-meter relay and Jared Jarvis is in the 4x100-meter relay. Also, 2015 ICECP graduate Ramuel Ceita d'Apresentação from Sao Tome and Principe had a participant qualify for the first time for his country in canoe and kayak events.

Ivo Lacus from Latvia is the coach of two-time defending Olympic gold medalist Māris Štrombergs in BMX cycling. "Ivo was in our first class in 2008 and his athlete had just won the gold medal in Beijing. He was an incredible participant and his insights and experiences were incredibly beneficial to his classmates as well as to us as instructors," Robinson said.
Along with the ICECP participants, Mathias Eckhoff from Norway, who is a graduate of the International Coaching Apprenticeship in Basketball (ICAB), is serving as an assistant coach for the Nigerian men's basketball team.
ICAB, which is also funded by the IOC Olympic Solidarity Fund and the USOC, as well as by the Federation Internationale Basketball (FIBA), provides national-level basketball coaches from around the world with enriched basketball coaching skills and exposes them to the American intercollegiate basketball environment. The one-month program includes an apprenticeship with an NCAA Division I basketball program.
In its four years of existence, the program has hosted 20 coaches from 19 different countries. And host Division I programs have included: the UD men's and women's programs, Lehigh men's and women's programs, LaSalle men's and women's programs, Davidson men's program; University of North Carolina women's program, Villanova University women's program and St. Joseph's men's program.
Also, Mustapha Gaye, who is serving as the head coach of the Senegalese women's team participated in the International Basketball Initiative (IBI) in 2004. The IBI was led by Robinson and that was funded by a $326,000 grant from the U.S. Department of State. Robinson worked with the National Basketball Association (NBA) Basketball without Borders program, Sports for Education and Economic Development in Senegal (SEEDS) and the Senegalese Basketball Federation in executing the grant.
Gaye also coached the Senegalese men's national team in the 2006 World Championships and Cheick Sarr, also a part of the program and a UD master's degree graduate, coached the men's team at the 2014 FIBA World Championships in Spain.
Robinson, who was at the 2012 London games and hosted a reception for the ICECP graduates, is not attending this year's event. "After serving as interim director of athletics during the spring semester I promised my family I would take some time off," Robinson said. "I also wanted to get refocused on the upcoming semester as well as hosting the ninth edition of the ICECP and the fifth edition of ICAB. As much as I would like to be there, I am enjoying watching the events on TV like everyone else, as well as following the coaches on Facebook."