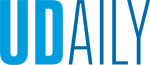 For the Record, Aug. 12, 2016
Article by UDaily staff August 12, 2016
University community reports recent honors, presentations, publications
For the Record provides information about recent professional activities of University of Delaware faculty, staff, students and alumni.
Recent honors, presentations and publications include the following:
Honors
Stuart Kaufman, professor of political science and international relations, has been named co-recipient of the Robert E. Lane Award for his book Nationalist Passions, published in October 2015 by Cornell University Press. The award, given for the best book in political psychology published in the last year, will be presented Aug. 31 at the American Political Science Association annual meeting. Nationalist Passions explores why some countries, like Rwanda, explode into horrible ethnic violence, while others, like South Africa, manage to reach peaceful settlements. Kaufman's theory of ethnic politics centers on the idea that conflicts begin because of popular "symbolic predispositions," or biases, and perceptions of threat.
Joshua Morgan, a postdoctoral researcher in the Department of Biomedical Engineering at the University of Delaware, has won the 2016 Best PostDoc Mentor Award from Proteintech. He will receive a mentor care package and $1,000 for use in his research, which focuses on the use of models to study fetal development and provide a foundation for the development of novel therapeutic targets for birth defects such as congenital diaphragmatic hernia.
"Josh consistently bolsters the quality of work and scientific questioning, student motivation and collaborative atmosphere among every lab in the department, and he deserves to be recognized for his contributions," wrote Jilian Melamed, a doctoral student who nominated him for the award. "Talking to Josh when grad school is downright discouraging helps to remind me that I love research, and I wouldn't rather do anything else. His mentoring has inspired me to be a better mentor to my undergrads and to younger grad students in the department."
Presentations
Chandra L. Reedy, professor in the Center for Historic Architecture and Design and in the Asian Studies Program, gave a presentation at the sixth Beijing International Seminar on Tibetan Studies, jointly hosted by China Tibetology Research Center, China Association of Preservation and Development of Tibetan Culture, and Tibet Academy of Social Sciences. Her talk was on preservation of the unique technological achievements of Tibetan potters in Derge County of the Garze Tibetan Autonomous Prefecture in Sichuan Province, Aug. 4, Beijing, China.
Publications
Gibbons Ruark, professor emeritus of English, has published a new book of poems, The Road to Ballyvaughan. The book is a retrospective of poems Ruark has published "out of Ireland" over four decades. It was published by Jacar Press in Durham, North Carolina, and there was an Irish printing last winter. The author traveled to Dublin in April to launch the book at the Irish Writers Centre.
Also, Ruark published a new poem in The New Yorker in November 2015 and another new poem appeared recently in the Irish Times, recalling a last evening with the poet Seamus Heaney in Dublin in September 2012.
To submit information for inclusion in For the Record, write to publicaffairs@udel.edu.