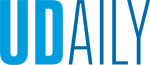 A mansion in miniature
Article by Ann Manser Photos by Evan Krape August 22, 2016
Video by Ashley Barnas
Art conservation students prepare elaborate dollhouse for display
The trendy "tiny house movement," in which people downsize into compact dwellings of a few hundred square feet, has nothing on University of Delaware students Amanda Kasman and Karissa Muratore.
The two undergraduate art conservation majors have spent the summer cleaning, repairing, inventorying and reinstalling the contents of a 6-foot-by-3-foot, 18-room dollhouse at Winterthur Museum near Wilmington, Delaware.
And these are not run-of-the-mill dollhouse furnishings. Muratore and Kasman have come up with a list of 792 items — many of them collections, as in the custom-made set of silver napkin rings, containing numerous individual pieces — obtained over three decades by the late Nancy McDaniel, owner of the dollhouse.
Mrs. McDaniel, of New Canaan, Connecticut, donated her prized possession to the museum upon her death in 2015. She had visited Winterthur and wanted to choose a recipient that would both care for and display the dollhouse and its intricate contents.
"People often gasp when they see this for the first time," Kasman said of the three-story house with its fine-grained leather chairs and working light fixtures, a wooden kitchen table with tiny drawers that open to reveal even tinier cooking utensils, signed original watercolors in postage-stamp-size frames on the walls and a game room stocked with a miniature domino set and Parcheesi board.
IT'S A SMALL WORLD
"It's a very eclectic collection of objects," Muratore said. "She made some and purchased some, she had some made for her, and she was given a lot as gifts. One of her friends said that she liked to imagine a family living in the house, and she wanted them to have everything they needed."
Mrs. McDaniel became enamored of dollhouses on a trip to London with her husband and grown children, when she saw Queen Mary's dollhouse on display. She sought out a specialist to build a miniature mansion for her, and in 1985 an English dollhouse maker completed the project.
After receiving the dollhouse, Mrs. McDaniel had a slate roof and electricity installed, wallpapered the rooms in various patterns that are all to the correct scale, laid down wood flooring and made 17 needlepoint rugs. She added the furnishings, including special decorations for Christmas and other holidays, gradually over the next 30 years.
"We're told that she loved showing it to people, that she invited people in to see it in her home as often as she could," Muratore said. "The whole point of donating it was so that people could enjoy it. She wanted it to be shared."
Winterthur, whose formal collections are limited to the 1640-1860 time period, was nevertheless happy to receive the dollhouse as part of its complementary "demonstration collection," said Deborah Harper, the museum's education curator, who supervised the students' work.
"Winterthur has a wonderful collection of miniature objects made in the 18th and 19th centuries that H.F. du Pont acquired and displayed while he lived here, and we feel that this delightful dollhouse is a great complement to that collection," she said. "The fact that the dollhouse rooms are so beautifully designed and meticulously arranged also corresponds to H.F. du Pont's treatment of his interiors; clearly, du Pont and Nancy McDaniel shared a keen eye for detail and design."
The whole point of donating it was so that people could enjoy it. She wanted it to be shared.

Art Conservation student
The whole point of donating it was so that people could enjoy it. She wanted it to be shared.

Art Conservation student
Kasman and Muratore, who worked on the house through UD's undergraduate research program, carefully repaired cracked floors, cleaned walls and windows and removed wax that had been used to hold items in place. They dusted the books on the library's shelves, reattached fabric coming loose from a canopy bed and fixed the broken hinge on a tiny violin case.
Professionals from Winterthur had traveled to Connecticut and boxed up the items from each room before moving the dollhouse and its contents to Delaware.
"Opening each of the boxes was like Christmas for us," Kasman said. "And then opening a drawer in a piece of furniture and finding more objects inside was really a magical kind of experience."
The variety of objects made it an especially valuable learning experience as well, both students said, even if those objects were unusually small.
"This has allowed us to do all kinds of treatments and not be locked into one area of specialty right now," Muratore said. "We've worked with wood, paper, metal … They're not complicated treatments, but I really appreciate the range."
Vicki Cassman, associate professor in the Department of Art Conservation and the students' UD mentor for the project, called the dollhouse "a great example of a perfect summer experience for our art conservation undergraduates."
"They must apply their preventive conservation and treatment knowledge and negotiate how to treat the antiques and modern materials in the house," she said. "Each room, and each artifact, provides a new challenge for them."
Kasman and Muratore worked in a room that was open to visitors during regular Winterthur hours, so they frequently explained the project to interested passers-by. Harper called them "gracious and accommodating ambassadors" for the museum and the dollhouse.
"They have so far exceeded my expectations for all they accomplished — not merely cleaning and reinstalling the house, but the meticulous research into the makers of the objects, and the thorough condition reporting and treatment of the objects, and the ingenious methods they have devised to keep the objects secure while on display — it is all fabulous," she said.
The dollhouse will debut to the public in mid-November in Winterthur's Galleries Stair Hall. Harper said the museum expects to display it every year during the "Yuletide at Winterthur" period and will likely find other special uses for it at future occasions.