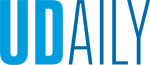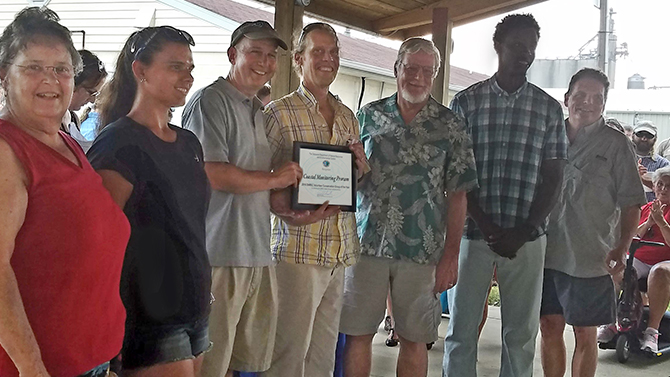 Citizen science program honored
Article by Kayla Baptiste August 08, 2016
UD water quality monitoring program cited as DNREC Volunteer of Year
The University of Delaware's Citizen Monitoring Program, received the Department of Natural Resources and Environmental Control (DNREC) Volunteer of the Year award for research at the Delaware State Fair on July 28.
A cooperative effort between Delaware Sea Grant (DESG) and DNREC, the program's dedicated corps of volunteers has been monitoring the state's waterbodies for signs of pollution since 1991.
Now in its 25th year, the program has trained more than 300 citizen volunteers, including 43 volunteers who monitored water quality at 45 different sites last year.
Trained by DESG staff, program volunteers regularly collect water samples throughout Delaware's coastal watershed to measure a broad range of important water quality characteristics, such as dissolved oxygen, nutrients and turbidity.
The data they gather provides scientists and resource managers with a clearer picture of the estuary's health and the trend information needed to understand and manage the ecosystem. The program also increases participation, on the part of the public, and supports the management and protection of the bays.
"Our volunteer monitoring program has proven that it can provide high quality data and water quality outreach to support and complement local, state and national monitoring programs and goals," says Jim Falk, acting director for DESG, which is housed in UD's College of Earth, Ocean, and Environment.
One of the Citizen Monitoring Program's top accomplishments has been the way the program's lab staff has provided analytical support, with increased beach sampling, and added newly developed methods for monitoring harmful algal blooms to support the state's marine beach water monitoring program.
As a result, two of Delaware's most popular ocean beaches, Rehoboth Beach and Dewey Beach, have achieved the Natural Resources Defense Council's highest ranking (5-star), and earned a No. 1 ranking in the nation out of 30 states for 2011, 2012 and 2013.
"Our citizen scientist volunteers do more than collect and analyze water samples, they increase local watershed stewardship by sharing their enthusiasm with their neighbors and other community members and discussing the importance of keeping our waters clean," Falk says.
In addition to DESG and DNREC, the UD Citizen Monitoring Program receives support from the Center for the Inland Bays and U.S. Environmental Protection Agency.