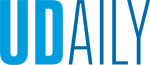 Developing entrepreneurs
Article by Diane Kukich Illustration by Joy Smoker August 09, 2016
New course aimed at fostering innovation and invention
The College of Engineering at the University of Delaware is looking for a few "good" students, but they don't need to be engineers.
In fact, Dean Babatunde Ogunnaike hopes they're not all engineers.
A new course being offered in fall 2016, EGGG467: Principles and Practice of Innovation and Invention, is aimed at developing entrepreneurs, and Ogunnaike's goal is to attract students from all seven of UD's colleges.
"Employers today are looking for people who can effectively assess the value and viability of an idea and figure out how to move it to the next level of development," he says. "This is true across business sectors and scientific fields."
"In order to be a great entrepreneur, you have to practice entrepreneurship," he adds. "This course will provide students with the opportunity to do that through group term projects, lectures, exercises, and guest lectures."
The primary instructor for the course is David Pensak, a local innovator, entrepreneur and businessman. Pensak is a former DuPont researcher who has created various companies and entrepreneurial ventures based upon his long list of technical discoveries and innovations.
In addition to Ogunnaike, the course will be co-taught by Michael Vaughan, associate dean for academic affairs in the College of Engineering.
"We're really hoping to attract students with a passion for understanding and addressing some of the most important global challenges of our time," Vaughan says.
Course topics will include innovation, invention and civilization, characteristics of innovation, organizational dynamics, and correlation vs. causation.
Projects will address a range of problems including controlled delivery of aromas and fragrances, fireproof and waterproof textiles, precise temperature control for medical applications, and magnetic arrays for apparel closure.
The class will meet from 5-6:15 p.m. on Tuesdays and Thursdays in Room 307 of the Harker Interdisciplinary Science and Engineering Laboratory.
Click here to view a course flyer in PDF format.