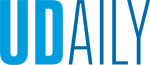 Oysters: Local vs. non-local
Article by Adam Thomas Photo by Michele Walfred August 22, 2016
UD researchers conduct study of consumers' oyster preferences
With oyster production in the Delaware Bay having decreased by about 90 percent when compared to historical levels, there is a need to understand consumer preferences with regard to local versus non-local oysters and how to best market the product in order for the industry to rebound.
A comeback is important because scientists believe that a healthy bay oyster population will offer important ecological benefits, including habitat creation and water filtration.
Researchers at the University of Delaware recently spent two weekends at the Cape May-Lewes Ferry terminal studying consumer and tourist preferences with regard to local versus non-local oysters — and also examining ways to define "local" oysters — to see if people are more willing to pay for those oysters.
The research is led by Kent Messer, Unidel Howard Cosgrove Chair for the Environment, director of the Center for Experimental and Applied Economics (CEAE) and co-director of the Center for Behavioral and Experimental Agri-Environmental Research in the University's College of Agriculture and Natural Resources (CANR), and Tongzhe Li, a postdoctoral researcher with the center in the Department of Applied Economics and Statistics (APEC).
The study was funded in part by the Delaware Economic Development Office (DEDO) and is being run through CEAE, which Li said has a history of conducting oyster research largely because of the environmental benefits they provide.
"In the Delaware Bay area, oyster production has declined since the 1930s. Government and the oyster industry are making efforts to restore the oyster population. Researchers at CEAE are studying consumer preferences for oysters in order to help promote local oyster consumption," Li said, adding, "Oysters are a food product that also provide ecosystem services. Developing a robust oyster industry is fruitful for Delaware's economy and the environment."
The researchers had a total of 750 people participate in the research during the two weekends as they set out to see if tourists preferred local to non-local oysters and then to see if the tourists' opinions differed from that of local residents. To gauge the oyster preferences of northern Delawareans, the researchers also spent time at the Department of Motor Vehicles (DMV) in Wilmington.
In addition to the local and tourist oyster preferences, the researchers were also interested in how oyster producers should market their product as "local."
With regard to the wording of "local oysters," Li said that there is no set definition to define local, as it could mean that oysters are harvested anywhere within the state or 400 miles away.
"We have variations of the definition for 'local' oysters in our study and we're going to analyze if the definition influences people's decisions," said Li. "For example, local oysters can be oysters that are harvested from the Delaware Bay, within the state, within 400 miles, or within 25 miles. Is the consumer willingness to pay different for them?"
How to go about delivering the message is also critical for those looking to market local oysters and Li said that the researchers looked at various practices to see which was most effective.
Those practices included telling the consumers directly "this is a local oyster," adding text next to the oysters, and by having quick response (QR) codes with information about the oysters a mere click away.
With the QR codes, the researchers used two treatments. The first was simply telling a group of participants "this is a QR code; if you scan it, you will get more information on the food," said Li. "For a second group of participants, we gave them a smart phone with the QR code scanner installed. We didn't force them to do anything, we just said, 'here's a phone, you can use it to scan the code and have a look into the information.' It's quite interesting, just by providing them a device, it significantly increased the number of participants who scanned the QR codes."
Li said that while it is too soon to report all the results from the study, one that stuck out is that people do prefer local oysters to non-local ones.
"People are willing to pay more for local oysters compared non-local oysters, as expected," said Li.
This project is part of a broader effort to help Delaware's oyster industry that includes collaboration with the Delaware Sea Grant Program, which is housed in UD's College of Earth, Ocean, and Environment.