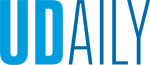 CANR Summer Institute
Article by and photo by Courtney Messina August 29, 2016
CANR program provides students with hands-on research experiences
The University of Delaware's 10-week College of Agriculture and Natural Resources (CANR) Summer Institute came to a close on Friday, Aug., 12, but before students left the UD campus, they were treated to a UDairy Creamery ice cream social provided by Eric Wommack, deputy dean of CANR, where they had the opportunity to share what they learned during their time as undergraduate research assistants at the college.
The CANR Summer Institute is a program that provides undergraduate students interested in animal, agricultural or life sciences the opportunity to conduct hands-on research under the supervision of a professor's guidance, and also learn about pursuing graduate studies.
"The thing that I think is so critical about having undergraduate research opportunities is that they get a real world experience of doing research and the statistics are pretty clear that students who have done research internships are far more likely to stay in a science field and pursue a career in science," said Wommack. "It's hopefully a two-way street. The professors offer the research opportunity, but also get a little extra help on their research project, and hopefully the students will return the favour by doing more research of their own in the future."
The students got a diverse range of hands-on experiences during their time at CANR, from tracking waterfowl migration patterns, to finding out whether fish have the ability to detect heavy metals, to studying white blood cells in cows.
Daniel Day, an environmental science major from Dickinson College in Carlisle, Pennsylvania, spent the summer researching waterfowl and wildlife populations with Jeff Buler, assistant professor in the Department of Entomology and Wildlife Ecology, using radar technology to map waterfowl populations across the state, and specifically examine how land change has affected bird behavior at Prime Hook National Wildlife Refuge.
Alesia Hunter, an environmental biology major from Beloit (Wisconsin) College, studied metal concentrations in mangrove leaves with Angelia Seyfferth, assistant professor in the Department of Plant and Soil Sciences.
"It seems fish are steering away from certain areas of mangroves. We think it may be the extra metals within the leaves of the mangrove trees that the fish may be able to detect. So far we've found detectable levels of zinc and copper in our 'polluted sites,'" said Hunter.
Alexis Trench, a pre-veterinary medicine and animal biosciences major from UD worked with Tanya Gressley, associate professor in the Department of Animal and Food Sciences, studying neutrophils, a special type of bacteria-fighting blood cell.
Kaitlyn Markey, majoring in plant and soil sciences at North Carolina State University, researched phosphorus in soils with Amy Shober, an associate professor and nutrient management and environmental quality extension specialist in the Department of Plant and Soil Sciences, evaluating soil amendments that can help to enhance plant uptake of phosphorus that is already in the soil by small grains like winter wheat or barley.
They hope to find a way to harvest the phosphorus, or keep it from leaching out of the soil so they can use the phosphorus in place of chicken manure for fertilizer, which isn't always best for the environment.
"The greatest thing I've taken away from the Summer Institute is most definitely the research experience. I've worked with professors before, but never had the opportunity to do things in labs, hands-on. I think it's really good to get that experience," said Markey.
The CANR Summer Institute helps students get a research experience that will hopefully foster more students to join, and remain, in the science fields.
Maria Pautler, coordinator of the CANR Summer Institute, said that, "The research experience, coupled with opportunities to attend seminars, workshops, and social gatherings, exposes the students to the 'big picture' of graduate school and career decision-making. I have seen students work at a steady pace to be able to ultimately talk about their experience outcomes and the contribution made to their faculty mentor's program."
Wommack said that the Summer Institute provides students with an incredibly enriching research experience.
"In general, students don't realize how enriching it can be until they actually do it. They get attracted to science through documentaries, movies, maybe science class in grade school, but it's all abstract until you actually do it," said Wommack.