The Tower
at STAR
The Tower at STAR is a one-of-a-kind space that fosters innovation by being accessible, inviting and interconnected. 
The 120,000 square foot building is an integral part of the University of Delaware's mission to train the next generation of healthcare professionals in a collaborative and inclusive interprofessional learning environment.
The research underway in the labs in the Tower at STAR directly influences the healthcare provided in the adjoining UD Health clinics.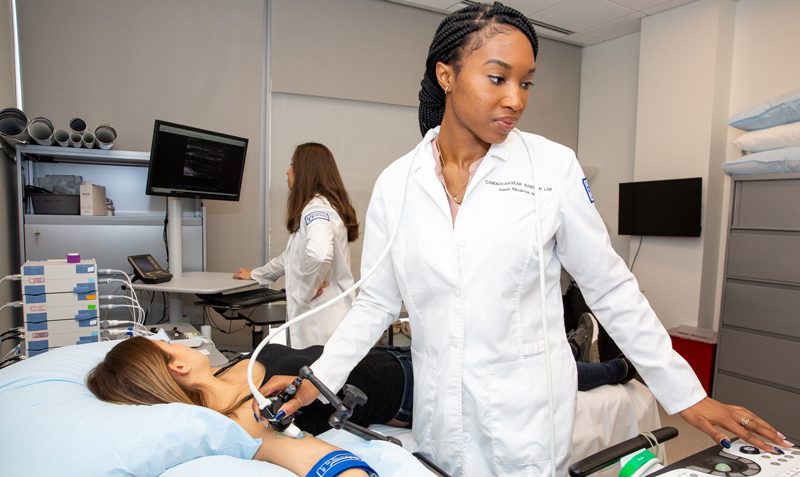 Health Services

Comprehensive clinical care services are offered at the Tower at STAR including:
Living Wall


Nothing says wellness like The Nash M. Childs Living Wall in the atrium at the Tower at STAR, inviting inspiration, relaxation, and reflection among the swirl of colors and live plant varieties. 
Nash Childs graduated from UD in 1976 and served as executive vice president and partner of Bancroft Construction Company.
Living Wall at STAR Tower: youtube.com/watch?v=L2B_cyo3mxM
Floor One
This floor spotlights the University of Delaware's deep connection to building healthy communities, starting with its light-filled atrium and living wall, featuring a unique live vertical garden.  A 300-seat multipurpose Audion and adjoining demonstration kitchen are used for events including healthy cooking demonstrations.  It offers a unique experiential learning space for faculty and students.   
Atrium, Audion, outdoor and demonstration kitchen space may be booked for events through UD Conference Services.
The first floor is also home to the Becker Morgan Group – a full service design firm specializing in architecture, engineering, surveying, land planning and interior design. They bring a holistic approach that encompasses the entire design process, from concept to occupancy. Their team listens and collaborates to achieve design excellence, incorporating budget and schedule conscious solutions every step of the way. Working with Becker Morgan Group, projects move smoother, expectations are better managed and with superior designs that stand the test of time.
Floor Two: Community Impact
This floor offers extensive opportunities for community engagement with UD researchers innovating in prevention and wellness.  Expertise includes ways for community residents to take control of their own health, including  exercise intervention for chronic diseases, nutrition counseling, health coaching, stress testing, infant and maternal nutrition,  fitness counseling, neuroscience testing, cardiovascular research, metabolic research and programs for individuals with different abilities. The Innovation Health and Design Lab connects students and faculty to the community to support the development of adaptive apparel and wearable technology to empower independence and inclusion.
Floor Three: Health Sciences Collaboratory 
The 'collaboratory' encourages interdisciplinary collaboration. Here the Department of Behavioral Health & Nutrition, the Department of Kinesiology & Applied Physiology, the School of Nursing, and Center for Health Assessment, Research & Translation faculty collaborate on the future of health innovation.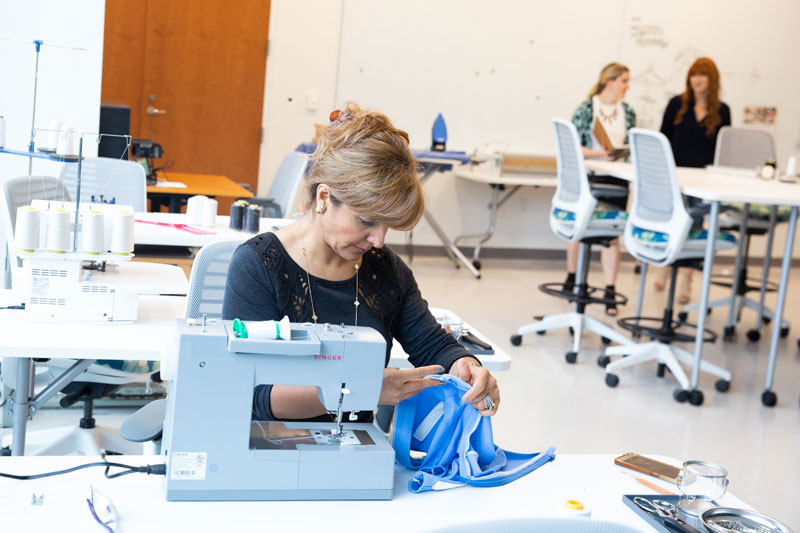 Floor Four: Simulation
Simulation is a cornerstone of College of Health Sciences faculty expertise. The unique Research and Education for Adaptive Living Apartment is a key learning laboratory.  Along with the Healthcare Theatre, undergraduate and graduate students simulate living environments using virtual and augmented reality that mimics real-life.  The fourth floor offers opportunities for strengthening interprofessional team practice through training, education and collaboration with academic and clinical partners. 
State-of-the-art resources support training the next generation of healthcare pre-professionals for the complex nature of team-based, patient-centered health and social care delivery. Fully immersive and adaptable, suites offer hospital, home, and community care settings, as well as emergency and disaster simulation.  Versatile space can also be utilized for more traditional learning environments such as seminars, breakout sessions, group-based huddles, presentations, and faculty development. 
This simulated apartment provides opportunities for functional status research, home-based healthcare and focus group research.  This state-of-the-art space provides learning and training opportunities for students, educators, and researchers along with community health care providers. The flexible apartment configuration supports community engagement research and training. The creation of a home environment with observational windows and media allows for both real time and recorded interactions.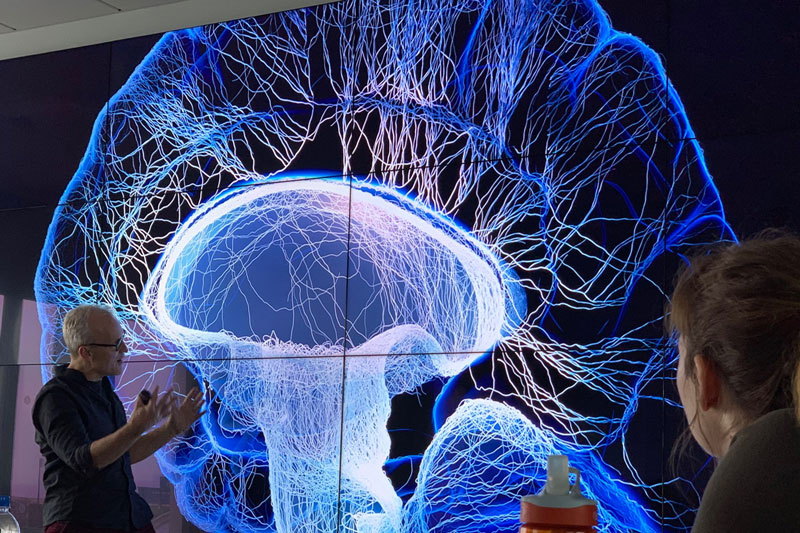 Floor Five: Research and Collaboration
Critical research enhances interdisciplinary collaborations within the University and with community partners. Facilities include audiology booths, a sleep lab for studies of language acquisition, hearing and speech development, and allows faculty from the School of Nursing and the Department of Communication Sciences and Disorders to move research forward and to foster new collaborations in the areas of symptom sciences, aging and chronic disease, public health and diabetes research.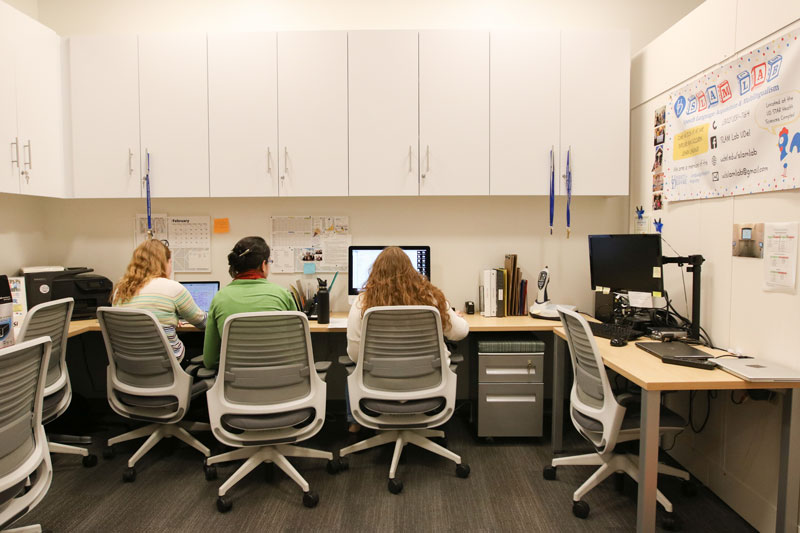 Floor Six: Assessment and Outcomes
One of the goals of University researchers is to foster biomedical research and technology capabilities across the University. Programs such as Delaware INBRE, the BADER Consortium and the newly created Data Science Institute are realizing interdisciplinary collaboration and innovation.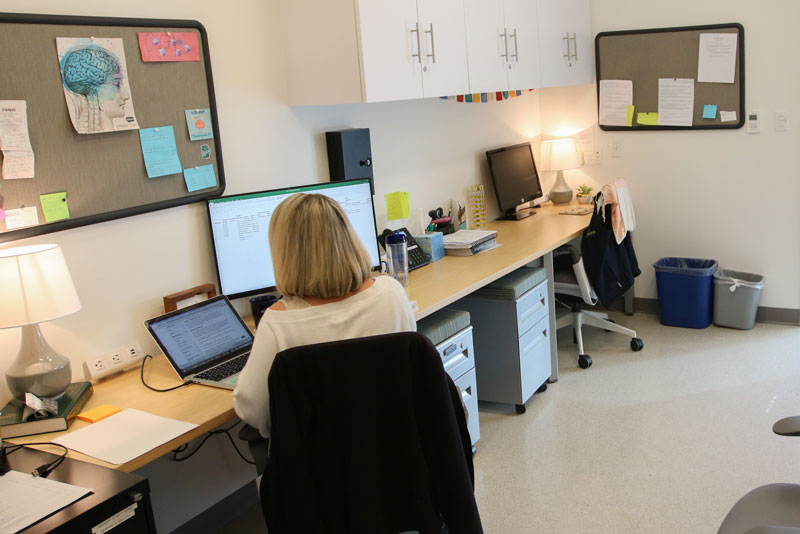 Floor Seven: Health Sciences Synergy
As the nexus of one of the state of Delaware's premier academic health centers, the College of Health Science's leadership and its team provide infrastructure and strategic support for faculty, affiliated organizations, community members and key stakeholders.  The team develops partnerships and facilitates interdisciplinary collaboration across the University, state and beyond.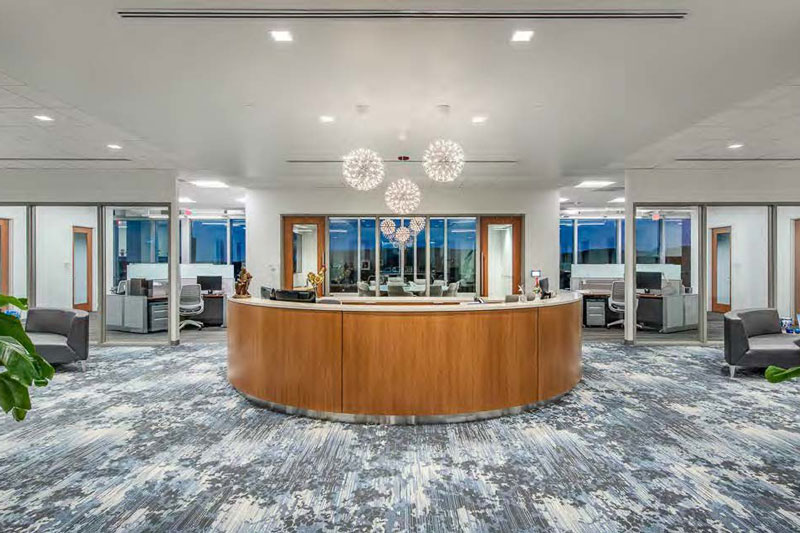 Floor Eight:
Wilmington Area Planning Council
The Wilmington Area Planning Council (WILMAPCO) is the regional transportation planning agency for New Castle County, Delaware and Cecil County, Maryland.  As the federally designated Metropolitan Planning Organization (MPO), WILMAPCO is charged with planning and coordinating transportation investments for the region based on federal policy, local input, technical analysis, and best practices.

Predictive Analytics Group
Helping companies optimize their profits and returns, identify regulatory and compliance opportunities, enhance marketing, credit, fraud or collection strategies, and helping the understanding of what data is saying.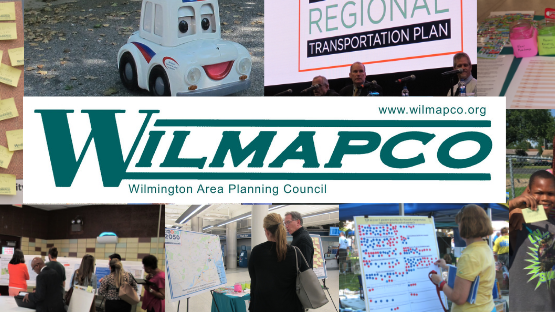 Floor Ten: ILC Dover 
Recognized globally for their flexible containment solutions, ILC Dover serves customers in a diverse range of industries, including pharmaceutical and biopharmaceutical manufacturing, personal care, food and beverage, chemical, aerospace, healthcare and government agencies.