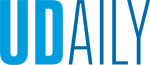 : youtube.com/watch?v=L2B_cyo3mxM
Greening the indoors
Article by Kelly Bothum Photos by Evan Krape | Video by Ashley Barnas November 16, 2018
Living wall features 5,000 plants for reflection, inspiration
A newly installed living wall at the University of Delaware's Tower at STAR brings the outdoors in, offering inspiration, relaxation and renewal - along with improved air quality - for students, faculty, staff and community partners needing to catch their breath in this one-of-a-kind space.
The Tower at STAR is newest structure on the Science, Technology and Advanced Research (STAR) Campus.
The Nash M. Childs Living Wall features more than 5,000 plants growing horizontally, away from the wall, in the north atrium between the Tower at STAR and the Health Sciences Complex. With a swirl of varying hues, shapes and 25 different plant species in the palette, the 1,000-square-foot living wall is one of the largest indoor landscaping walls in the region.
But the wall is more than just a unique decoration, said College of Health Sciences Dean Kathleen S. Matt. The design and location - directly in front of the Exercise Intervention Space on the second floor of the Tower at STAR - were intentional, giving those using the space a view unlike any other. It's also functional - the wall includes a small chef's garden featuring herbs that can be plucked and incorporated into the cooking activities in the adjacent demonstration kitchen.
"The living wall is a signature piece that represents our vision of prevention and wellness based on the science of health," Matt said. "We see this as an exciting, stimulating and inspiring backdrop for all, such as those working in the second-floor Innovation Lab, a makerspace for designing and creating wearable technology and fashion for individuals with disabilities and special needs."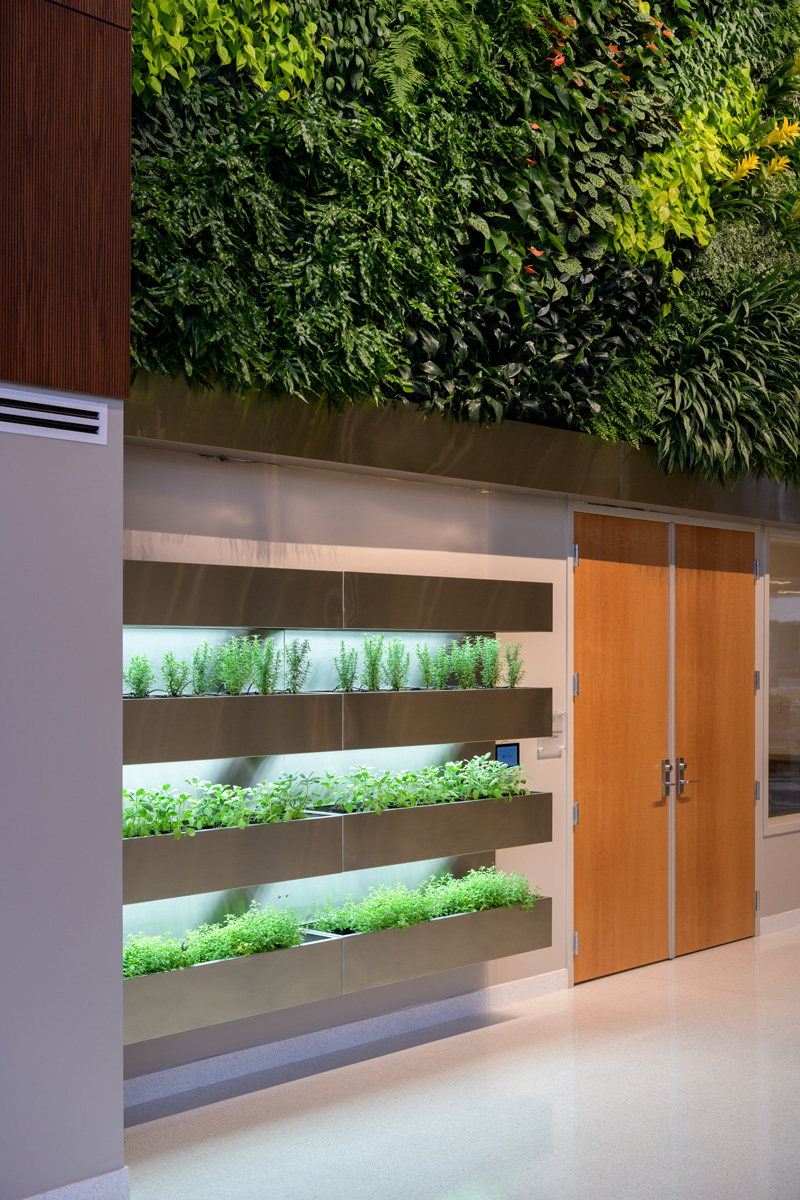 The living wall was formally dedicated Friday, Nov. 9,  during the College of Health Sciences Gala, which drew 600 people to celebrate the opening of the Tower at STAR and glimpse some of the research going on in this unique space. Bancroft Construction Company and Delle Donne & Associates were the builders and developers on the project. The living wall was named for Nash Childs, who graduated from UD in 1976 and served as executive vice president and partner of Bancroft for 28 years. He died in 2015.
The College of Health Sciences worked with New Jersey-based EcoWalls to design and construct the living wall. Sue Barton, a professor in the Department of Plant and Soil Sciences in the College of Agriculture and Natural Resources, also provided valuable input on the plants for the wall, along with graduate student John Kaszan.
Plants were grown for eight weeks in the company's greenhouses in Bordentown, New Jersey, then shipped to UD for installation, which took place early in November. Unlike traditional arrangements, these plants grow horizontally, away from the wall, with an inorganic medium used as a substitute for soil to promote plant growth and allow direct access to nutrients and water.
Michael Coraggio, founder and design principal of EcoWalls, said some plants, including spathiphyllum and philodendron, were selected because they can absorb volatile organic compounds and other harmful indoor air contaminants. Others have a soothing fragrance, including hoyas, which smell like chocolate, as well as vanilla orchids.
"We call it biophilic design, integrating nature into the built design. We can't really describe it, but we want to be near plants. They make us feel more comfortable," Coraggio said. "One of the things about it being a living piece of art is that it is living and growing as time goes on. You can go in there one day and see massive lipstick plants. Another month, what was green now is scarlet red in bloom and stands out as something completely different."
Sensitivity to the environment and sustainability loomed large throughout the project, Coraggio said. The wall features a water-efficient irrigation system and sustainable hydroponic technology, resulting in zero waste. The wall can reclaim excess water for treatment and reuse in another watering cycle. Following an acclimation period, plants on the living wall in the atrium at the Tower at STAR need maintenance only once a month, mainly for pruning and checking nutrient levels.
Coraggio said it's fitting that the Tower at STAR, which has garnered so much attention for its exterior, has an equally impressive interior, thanks in part to the living wall.  
"The STAR Campus represents the future of healthcare and our buildings have been designed to reflect that perspective, including the awareness that health goes well beyond the interactions in a healthcare setting," Matt said. "Our wall is a living space that invites people to reflect on their own health and how they can improve it."