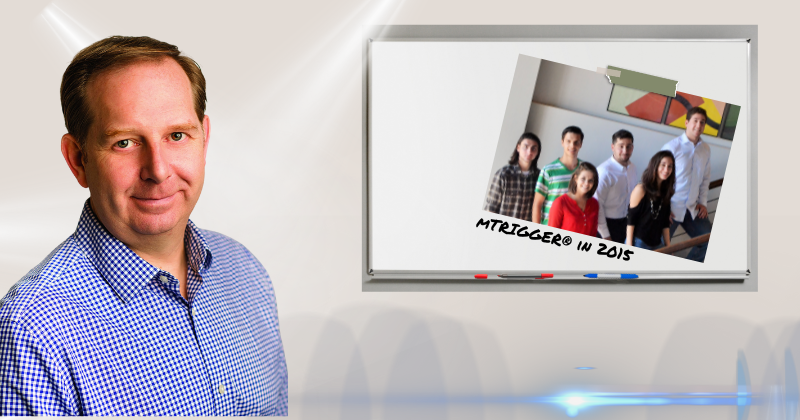 An Entrepreneur's Journey and the Spin In® Experience
April 14, 2023 Written by Vanessa Spence | Photo provided by Brian Pryor and Amy LaLime
An entrepreneur's journey involves improvising, uncertainty, and obstacles that hopefully all lead to actualizing a potential new venture. The Spin In experience aligns University students that learn this firsthand while working under the guidance of an entrepreneur and their early startup idea.
Spin In® Product Development Teams are an integral component of the University of Delaware's Office of Economic Innovation and Partnerships (OEIP); in that they showcase the interdisciplinary approach for early startup ideas to grow. Essentially, entrepreneurs or research faculty utilize their innovative ideas as a basis for a product development team, usually comprised of undergraduate students, all eager to apply classroom knowledge in a real-world practicum. The early innovators and entrepreneurs who participate in this multi-semester experience gain as much as the students they mentor.
Brian Pryor, CEO, and Co-founder, in Newark, Delaware, and co-founder Russ Paine, PT, Director of Rehab and Sports Medicine McGovern Medical School at The University of Texas Health Science Center, came together in 2014 to form a Spin In® Product Development Team for a new concept in physical therapy monitoring. The team consisted of students from engineering disciplines, marketing, graphic design, and public policy who all worked as an interdisciplinary team to align marketing research and product development. The resulting spin out was a product prototype, mTrigger®, in 2015 and launched as a product in 2018. Pryor also mentored teams to establish roles and scope for several engineering concepts entering Spin In along the way.
Pryor holds bachelor's degrees in mathematics and chemistry from Salve Regina University and a Ph.D. in physical chemistry from the University of Pennsylvania. Pryor describes himself as an innovative serial entrepreneur. Innovative in that Pryor's work applies to new uses and concepts not yet available in the market. And serial in that he positions a large whiteboard in his office that details his six companies and the pressing needs for each in the coming weeks.
Pryor also explores a wide definition of entrepreneur, from the small-town business owner to the tech innovator, all of whom serve with a life's passion for something novel and new. He recently sold his first successful business, LiteCure® a first-time experience for him to pass on the work and employees he grew with side by side. To him, this completed a cycle of entrepreneurship and with some reflection, he now sees it as having cleared the way to innovative ideas that will grow from it.
Pryor's industry sector is in the world of light therapies. An area of therapeutic treatment that was realized in 1967 in animal studies. It was proven to stimulate tissue growth with a positive, healthy, quick response. Studies led to FDA approval in 1996. Light therapy has been integrated into many fields and treatment options for physical therapy, dentistry, ophthalmology, and plastic surgery. Pryor is on track to explore new uses for light therapies.
OEIP is looking back on the Spin In program that started in 2012. It has grown through its success and is positioned as a program with multiple outcomes for students and entrepreneurs. Pryor's Spin In experience was with his only non-light-based therapy device, and it provides a perfect backdrop for others to understand the program in more detail. Pryor describes the experience in his own words.
What are you working on that excites you as an entrepreneur?
The six companies I am concurrently working on are in various stages, some very early pre-funding, post-funding, and pre-revenue, with clinical trials going on; all are medical devices in lasers or light applications.
I am most excited about one for women's health for pelvic pain management and one for treating the brain for depression, Alzheimer's, and Parkinson's.
I am also an OEM manufacturer making medical devices for other people, allowing me to incubate and accelerate my companies. To round it out with two more, mTrigger, developed in my Spin In experience, is non-light based, and the sixth one is a home-use light device to lessen the side effects of cancer treatments. I also will add consulting for the company that bought LiteCure from me in 2020.
I founded LiteCure®, in 2006. The company became a leader in laser therapy for muscular skeletal applications, for sports teams, and physical therapists, and we had a veterinarian division with multiple products.
How do you measure success?
I look at success as being fulfilled, not necessarily financially. But all-around success is a difficult word with many descriptions. For me, business success is when you create something that is growing and you are supporting employees. I sit back at the end of the year and see how many people bought a home or sent their kids to college because I hired them. Success for me is adding jobs to the economy and yielding purpose to others.
In my case, that can be measured in medical devices. With data collection, we estimate the number of LiteCure manufactured devices that are treating a million and a half patients a month- a substantial impact to think about something you helped create.
How did you position failure for students in your Spin In Product Development Team?
Failure is not a word entrepreneurs use. It is more of what not to do.
My advice to all young students is; go fail. If you are not failing, you are not trying.
It is about coaching people. Can we survive, and how big is that fall if we do fall? Students are uncomfortable with risk, which is one thing Spin In helps them experience. They are on a safe team, but the project might fail.
Spin In teams have an assigned mentor to help manage yet push them to take some risks, leading to thinking outside the box.
One example from my mTrigger team was when we attended our first trade show to find out the Bluetooth did not work appropriately because we had never tested it with so many phones. It could not lock in on one signal. The students panicked. Our failure was that we tested only in an isolated environment. The students panicked, but the easy resolve was to take it outside with a customer. When we returned home, we moved to testing it in Starbucks, in town, and at the next trade show it worked every time.
Why were you interested in Spin In as an Entrepreneur?
I had already created a company and was looking at new ideas. I was invited to talk with new Spin In groups to help OEIP structure teams and strengthen the entrepreneur's idea goal. I was a bit of a mentor who balanced the entrepreneur or faculty researcher along with UD student outcomes of an interdisciplinary approach and workforce development. Students are pre-selected for the project's scope, and those early years for Spin In seemed to bring in actual product ideas at various stages. Spin In's term length is usually one to two semesters, and it is best for a single concept to develop or explore. Spin In is never long enough to create and launch a product, but it is where the entrepreneur gains amazing input, early in the process, but Spin In's focus is also all about the student experience.
I see the biggest thing as I looked at the program is that it creates future product managers. Product managers in most companies are at the hub by knowing enough about everything for the project.
What is cool about the program for entrepreneurs is it allows you to watch the progress among the students. By the time fall semester is over you may get a product, but you will have had a real impact mentoring students and sharing an entrepreneurial journey. This is what they will repeatedly do in any size company.
Roles in Spin In?
mTrigger was the anomaly of Spin In Product Development Teams, which ended in a near product that did make it to market two years later. Most Spin Ins at the time were heavy with engineering entrepreneurs and tech products. I mentored those early projects to help build the team's interdisciplinary roles. When I first met with a new team, I outlined that the roles they were assigned had blurred lines, with everyone having a voice at the table as an equal player. To accomplish this in mTrigger I made the students all give each other's presentations each week. They were proud to be able to speak the language and understand basic skill levels and points of view for the project. It is important that team members respect one another; that will happen when you give everyone a voice.
How did you foster creative thinking?
During mTrigger's Spin In, it took encouragement to get ideas from some, while others felt more confident in sharing. By setting up an exchange like a company meeting, you provide some parameters like websites and the general direction, leading to brainstorming. For mTrigger, each week's discussion ended in self-assignments, with everyone presenting each other's findings at the next meeting. Ideas are formulated, and everyone decides what ideas move forward as a team.
What was the Spin In learning process like for you as an entrepreneur?
I found it so important to connect with young adults, learn trends, and relate to the employees of the immediate future. Understanding the perspective and seeing a culture change is valuable for older entrepreneurs and engineers like me. In Spin In's practical hands-on approach, I could appreciate that UD had maker spaces that taught basic skills, like soldering, great for in mTrigger's case. Whether you create a product or not, the process is rewarding. You must dedicate an open-book approach and be surprised by what you get from it.
Workforce development and working skills.
On paper, they learn. They learn where to find information, how to report findings, and communicate ideas based on it all. They learn what it is like to be entrepreneurial. One student asked me, "I want to learn what you do, but I don't want to be you." They recognized that what I do is a bit crazy, it is wearing different hats, but I liked doing that. But the students want to learn what you do, and maybe play an aspect of that.
In my case, I saw engineering students grow an appreciation for what marketers do. You do not need to know it all in detail but know what is needed.
Communication is also so important. Being a team member, and when you count on others, you are interdependent, leading to better management over time. It becomes obvious to the entire group when someone does not do their work. So, with management also comes accountability.
What would you advise entrepreneurs entering Spin In with a team of their own?
Trust the process. Their idea of what success would look like usually matches the entrepreneur's expectations. That may not be the AHA vision in the end.
There is a balance between mentoring students through the process and allowing for creative freedom. You have an idea of the capabilities, but these selected students will surprise you. You will give them tasks, and they will come back with innovative ideas.
It is important to meet as a group weekly or more, and entrepreneurs work best in person.
With facilities now at the University, like the maker network spaces, my team made working prototypes so you gain access to UD resources, something I never expected.
You are the market expert and will guide them in different directions.
It is going to take time; learn to manage differently than you manage your employees. However, you will have group meetings, put projects together, and put timelines together; it is not just rolling it out. This sounds like managing them, but as you move forward, it is really mentoring them, and you will see the difference.
Spin In is a unique UD offering funded by NSF EPSCoR and the U.S. Economic Development Administration to advance workforce development in the state and region.
Office of Economic Innovation & Partnerships (OEIP)
Office of Economic Innovation and Partnerships (OEIP) is an economic development portal that connects outside entities to university knowledge-based assets to stimulate a culture of innovation and entrepreneurship among UD students, faculty, and partners to contribute to the state and region's social and economic development. OEIP acts as a focal point for resources and advisory services to support the cultivation of early-stage companies and industry partnerships. With a focus on discovery, OEIP assists in the development and commercialization of intellectual property assets into marketable opportunities and/or new businesses. OEIP offers the Spin In® program that stimulates innovation and entrepreneurship and provides workforce development opportunities for qualified students. OEIP's units include the University's Technology Transfer Office (TTO), Delaware Small Business Development Center (DSBDC), and APEX Accelerator Delaware (formally PTAC). These units perform as an integrated ecosystem to meet the technology and business needs of the University, the state, and the region.