Filter by College
Filter by Subject
Business Undeclared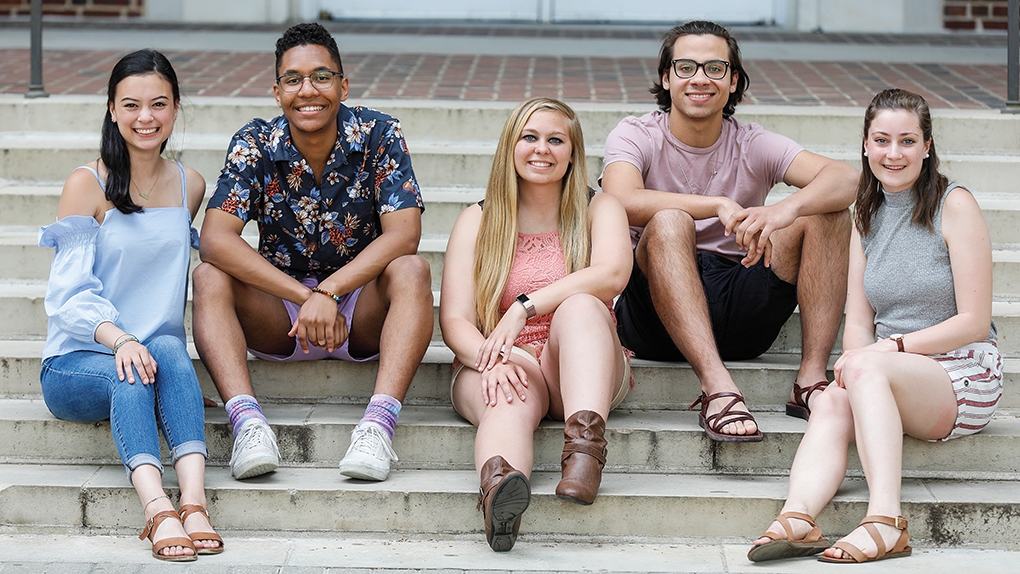 Open the door to business opportunities. 
The business undeclared major will introduce you to the world of business.
By providing you with access to the Lerner College of Business and Economics' resources, high-tech facilities and award-winning faculty, the business undeclared major allows you to explore a wide variety of options and decide which field of business study matches best with your career aspirations.
At the Lerner College, you'll find hands-on learning opportunities in class and in our learning labs, like Vita Nova, our student-operated fine dining restaurant, and our Courtyard Newark at the University of Delaware hotel. You'll find internships with top firms, a Wall Street trading center and more than 100 study abroad course options.
You'll find engaging student groups, like the student-managed $2 million dollar Blue Hen Investment Fund. You'll find a Career Services team that will help prepare you to find the career of your dreams. And you'll find renowned faculty who are passionate about their research and the success of Lerner students.
AREAS OF STUDY

Accounting & Management Information Systems (MIS)
Business
Economics
Finance
Marketing
Sport, Operations and Hospitality Business Management
CAREER OPTIONS
Accountant
Advertising executive
Business owner
Economist
Event planner
Financial analyst
Food and beverage manager
Global supply chain specialist
Sales consultant  
What's special about this program?
As a high school senior, you may be unsure of what business major is right for you. For students like you, we offer the business undeclared major.
Lerner's introductory courses in numerous business fields, like our first semester Basics of Business course, will help you to discover which areas of business inspire, interest and motivate you. These courses combined with numerous hands-on learning opportunities will help you to find your passion and master the skills you need to become a leader in your field.
By your sophomore year, you'll be ready to choose the major(s) and minor(s) that are best for you. Perhaps this is why 30 percent of students in the Lerner College enroll in the college as business undeclared majors.
Get Involved
Accounting Students Association

Alpha Kappa Psi
Blue Hen Marketing Club
Blue Hen Economics Club
Blue Hen Investment Club
Club Managers Association of America (CMAA)
Delta Sigma Pi
Entrepreneurship Club
Financial Management Association
Lerner College Student Advisory Board
Women in Business
ECON101

 

Microeconomics
MATH221

Calculus I

 

BUAD110

Basics of Business

 

ENGL110

First-Year Writing

 

ECON 103

Macroeconomics

 

PSYC100

General Psychology

 

 

History & Cultural Change Breadth

 

 

Mathematics, Natural Sciences and Technology Breadth

 

 

Creative Arts & Humanities Breadth

 
ACCT207

Accounting I

 

STAT200

Basic Statistical Practice

 

MISY160

Business Computing

 

ACCT208

Accounting II

 

MISY262

Fundamentals of Business Analytics

 

MISY261

Business Information Systems

 

COMM212

Oral Communication in Business

 

 

History & Cultural Change Breadth

 

 

Mathematics, Natural Sciences and Technology Breadth

 

 

Creative Arts & Humanities Breadth