Filter by College
Filter by Subject
Business Analytics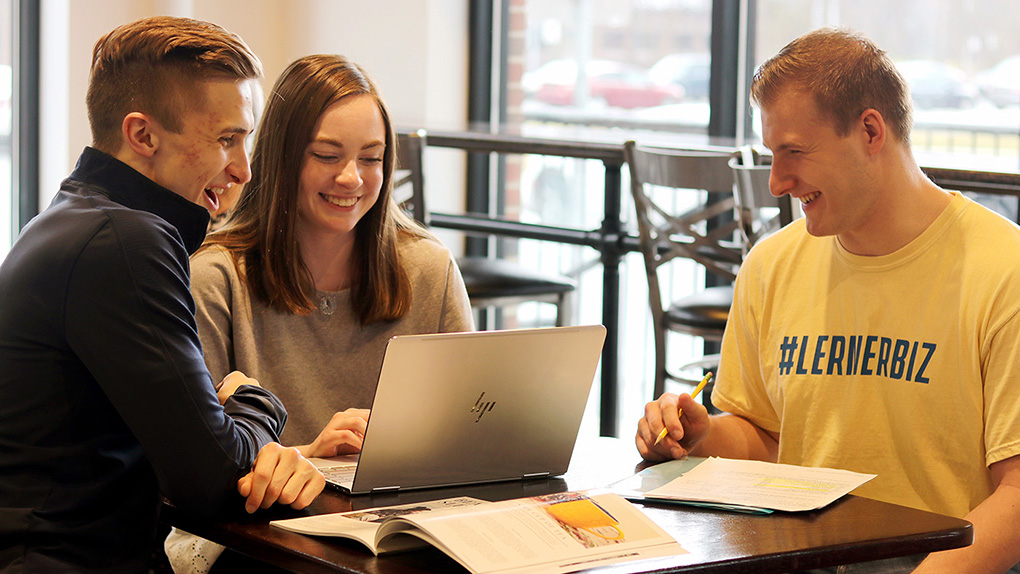 Business analytics turns raw data into information
With the rapid advances in information technologies, the volume of data generated has tremendously increased in recent years. These data are generated from various sources such as online transactions, mobile applications, sensors, video-capturing systems, and social media, and are arriving at a scale of terabytes or even petabytes. There are ample opportunities for businesses to gain managerial and strategic insights by gathering, cleaning, and analyzing these data.
AREAS OF STUDY

Programming
Math
Business
Statistics
Visualization
Oral and Written Communication
Concentration in accounting, economics, finance, management, marketing, hospitality or operations management
CAREER OPTIONS
Data analyst
Business analyst
Business systems analyst
Process improvement analyst
Technical analyst
What's special about this program?
The Business Analytics (BA) major aims to educate students in the theories and methods of analyzing large volumes of data for gaining competitive advantages and strategic insights in today's business world.

We focus on the following critical skill areas: Importing and pre-processing data, modeling and evaluating data, visualizing and communicating the results.

Get Involved
Accounting Students Association
Blue Hen Marketing Club
Blue Hen Economics Club
Blue Hen Investment Club
Entrepreneurship Club
Financial Management Association
Lerner College Student Advisory Board
Women in Business