Filter by College
Filter by Subject
Biomedical Engineering
Engineering Meets Biology and Medicine
Biomedical engineering (BME) applies quantitative engineering analysis and design to biological and medical problems. BME reveals basic knowledge of disease mechanisms to improve human health and develops new technologies and therapies to improve the quality of life. Examples include designing stroke rehabilitation equipment, developing drug delivery methods for cancer, modeling HIV disease processes, engineering cardiovascular tissue models, researching the progression of osteoarthritis, and more!
Our undergraduate program trains students to bridge the gaps between engineering, medicine, and biomedical research. We provide a design-focused curriculum that couples a broad foundation in chemical, mechanical, materials science and electrical engineering principles with opportunities to develop depth and tailor the curriculum to students' career goals and interests. We prepare students for professional employment in biomedical industries and entry into advanced studies, including graduate school, medical school, and other health-related professions.
Our faculty make our department truly special. Several of our professors have been recognized by professional societies as among the best researchers and educators in the country. Undergraduate students have opportunities to do research in nanomedicine, biomechanics, neuroengineering, tissue engineering and more, enriching their coursework.
AREAS OF STUDY

Multiscale Biomechanics
Bioinstrumentation
Bioimaging
Applied Biomaterials and Tissue Engineering
Computational Biomedical Engineering
Biosystems Engineering
CAREER OPTIONS
Biomedical Engineer
Product Development Engineer
Design Engineer
System Test Engineer
Medical Device Sales
Research and Development Engineer
Product Specialist
Project Manager
Product Specialist
Quality Engineer
Consultant
Business Technology Analyst
Research Scientist
Entrepreneur
GRADUATE PROGRAMS
Masters of Science/Engineering
MBA
PhD
Medical School
Pharmacy School
Dental School
Physical Therapy
Physicians Assistants
Law School (patent law)
What's special about this program?
BME at UD delivers an innovative and exceptional education program enabling students to apply quantitative engineering design and analysis to biomedicine. Beginning in their first year, students are exposed to the engineering design process, hands-on lab skills, and potential career options available for BME graduates. Throughout the curriculum, students also practice teamwork and develop writing and presentation skills, making them desirable candidates for a variety of career paths, in addition to their technical excellence.
The biomedical engineering undergraduate program at UD represents an interdisciplinary effort to understand and address problems at the interface between engineering and medicine. As a result, many of our faculty have joint appointments in other departments that include Biology, Chemistry and Biochemistry, Psychology, Kinesiology and Applied Physiology, Chemical and Biomolecular Engineering, Electrical & Computer Engineering, Materials Science & Engineering, and Mechanical Engineering.
Our program equips students with a strong foundation in mathematics and the life sciences, as well as engineering analysis and design. It enables students to identify, formulate and solve engineering problems based on fundamental biomedical concepts; to design and conduct laboratory experiments; and to critically analyze and interpret data. The core curriculum includes courses in bioinstrumentation, systems physiology, biomechanics, biotransport, cell and tissue engineering, biomedical modeling and simulation, and engineering design.

Get Involved

Aero Society of Automotive Engineering
American Institute of Chemical Engineering (AICHE)
Association of Computing Machinery
Assistive Medical Technologies
Alpha Omega Epsilon
Biomedical Engineering Society
Engineers Without Borders
Materials Research Society
National Society of Black Engineers
Sigma Phi Delta

Society for the Advancement of Materials and Processing Engineering
Society of Asian Scientists and Engineers
Society of Hispanic Professional Engineers
Society of Women Engineers
Tau Beta Pi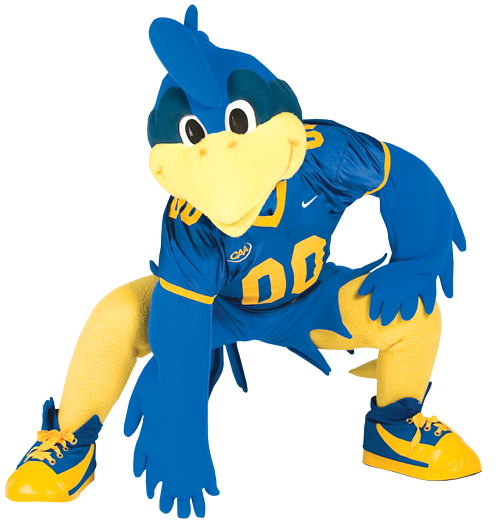 Ready to become a Blue Hen?