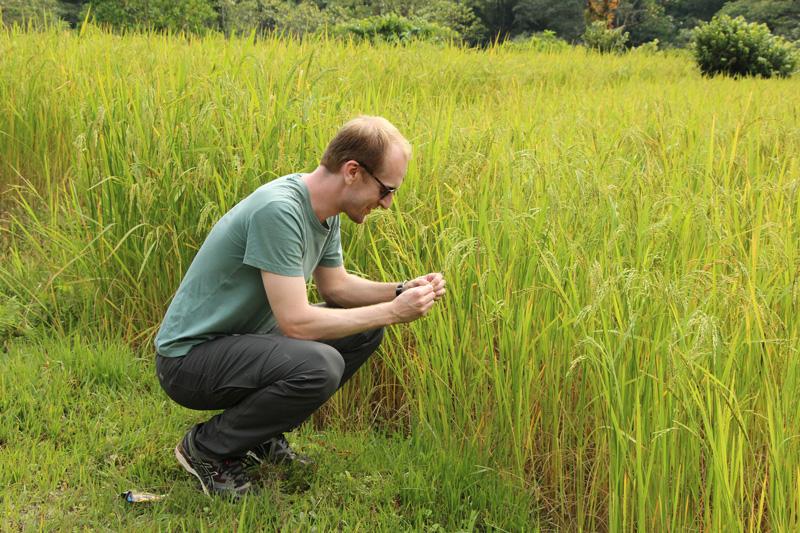 Consequences of foreign land investments
February 02, 2021 Written by Adam Thomas | Photo courtesy of Kyle Davis
Since the start of the century, investors have increasingly made large-scale land purchases outside their own countries, acquiring 126 million hectares—an area larger than South Africa—and putting that land under contract for agriculture, logging, and mining for global markets.
Large-scale land acquisitions are often promoted as a way to improve the productivity of land in developing countries through the introduction of capital, new technologies, connections to global markets and the creation of jobs. However, since the locations where these deals are often granted are either existing natural areas or informally used by local populations, these land acquisitions can produce a host of adverse social and environmental impacts.
These acquisitions also pose something of a paradox, as a new paper published in the Proceedings of the National Academy of Sciences shows. A group of researchers including the University of Delaware's Kyle Davis demonstrated in the paper that the land deals simultaneously contribute to closing the global food supply by increasing crop production, while also threatening local food security by redirecting key dietary nutrients toward the export market.
"This trade-off between food production and food security calls into question the sustainability of current land investment practices," said Davis, assistant professor in the Department of Geography and Spatial Sciences in UD's College of Earth, Ocean and Environment and the Department of Plant and Soil Sciences in UD's College of Agriculture and Natural Resources. Davis is also a resident faculty member with UD's Data Science Institute.
Davis said that he brought a nutritional perspective to the project, specifically wanting to understand the implications for dietary nutrient availability if land deal investors sought to change the crops that were previously grown in the cropland that they acquired.
"For instance, if farmers previously cultivated nutritious staple crops in the deal location, and then the investor wanted to plant cash crops (e.g., sugarcane, oil palm) which are nutrient-poor, then this would mean that the crops now produced on that land are less able to meet nutritional requirements," said Davis.
Marc Muller, assistant professor in the Department of Civil and Environmental Engineering and Earth Sciences at Notre Dame, served as the lead author of the study and the research team was made up from a group of researchers from institutions across the globe.
Davis said the team was motivated to understand what the multiple benefits or impacts of large-scale land acquisitions have been globally.
"By investigating multiple outcomes including food security, forest loss, energy and water access, and social conflict, we are seeking to provide critical information for assisting governments and development donors in more effectively managing large-scale land acquisitions to ensure environmental protection and the wellbeing of their associated communities," said Davis.
Future aspects of this research will look at how large-scale land acquisitions influence deforestation, biodiversity, energy and water access, and incidence of conflict in targeted countries.
To read more about this study, check out an interview with lead author Marc Muller.