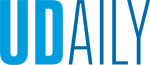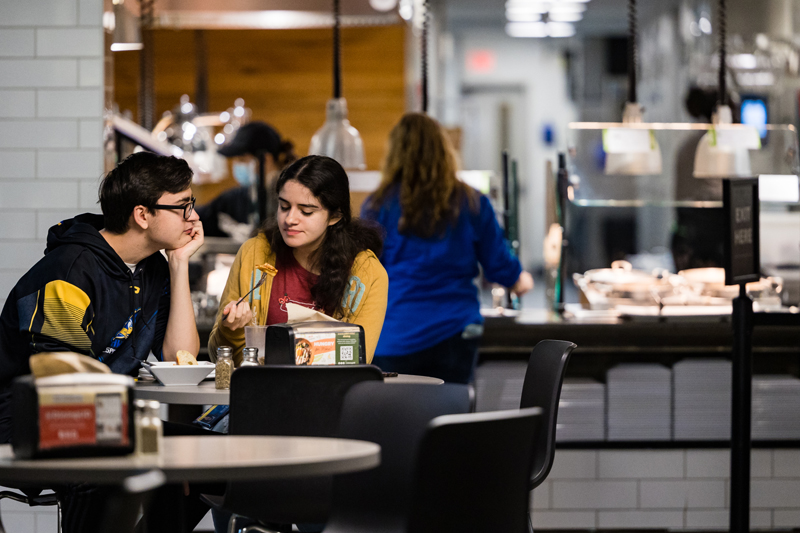 EpiPens added to campus dining halls
Article by Jessica Downey Photo by Chris Ginn October 20, 2023
Epinephrine pens now provided in all dining halls on campus in case of allergic reaction or anaphylaxis
In 2021, Governor John Carney signed Senate Bill 55 to expand access to epinephrine auto-injectors — better known by brand name EpiPen — in Delaware colleges and universities. 
Beginning this fall, the University of Delaware will provide a supply of EpiPens in all campus dining halls. 

"Severe allergic reactions or anaphylaxis can happen anywhere and at any time," said Student Health Services (SHS) Executive Director and University Medical Director Dr. Rick Hong. "But there is a higher risk in the dining halls given the variety of foods and ingredients with little time to respond before a life threat occurs."
EpiPens are disposable, pre-filled automatic injection devices that administer epinephrine — adrenaline — in the event of an allergic reaction. 
For students who have recently developed food allergies or want to learn how to help students in need, SHS and UD Dining provide semesterly EpiPen training events. The next training event is scheduled for Tuesday, Oct. 24, at 5 p.m. in Warner Hall room 107. Students must register in advance via Google form.
"EpiPen training fosters a more inclusive and safe campus environment for individuals with allergies," said SHS Director of Nursing and Associate Director of Medical Operations Cherie Ward. "Training equips students to effectively respond to life-threatening emergencies, administering the EpiPen injection promptly and effectively."

Ward said training also helps reduce a sense of panic during a high stress situation and ensures a larger number of bystanders are trained to respond when needed to provide life-saving care while waiting for medical attention to arrive. 
The training event is open to all students, whether or not they have a history of allergies, allergic reactions or anaphylaxis. 
"Attendees can be roommates, friends or classmates of those who carry one," Ward said. "Allergic reactions can happen during the first exposure or during a repeated exposure of an allergen. Learning how to recognize symptoms of anaphylaxis, and also when and how to administer an EpiPen, can save a life."
During this training event, students are taught the difference between an allergic reaction and anaphylaxis, how to recognize signs and symptoms of someone in need of assistance, who and how to call for help, and how to confidently use an EpiPen.
While the dining halls have an emergency supply of EpiPens available, Hong stressed the importance of students carrying their own in case of an emergency.
"Students should carry their own epinephrine auto-injector if prescribed and check that the medication isn't expired in case it needs to be used," Hong said. 
Additionally, SHS administers allergy injections for students who receive immunotherapy treatments. Call SHS at 302-831-2226 to schedule an appointment.