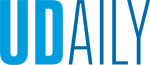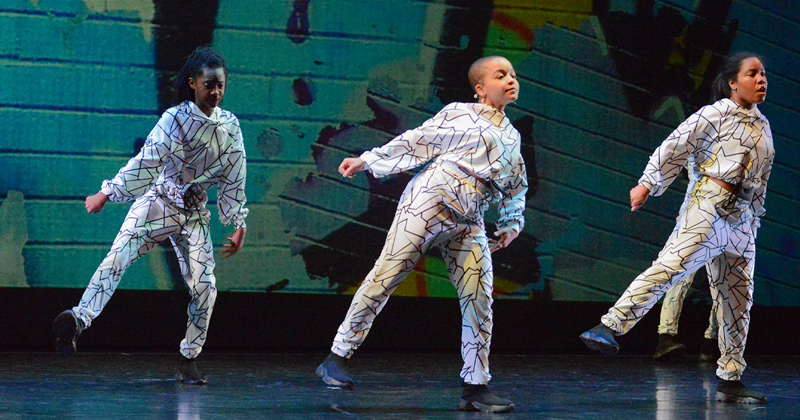 'Suite Blackness'
Article by Margo McDonough Photos courtesy of Resident Ensemble Players March 01, 2023
UD and community partners collaborate on 'Suite Blackness' to celebrate Black dance in film
Aubrey Everett strode into the darkened Thompson Theatre, his hands a blur on an African tubano drum. Once on stage, he joined another percussionist and three young dancers for the opening act of "Suite Blackness: Black Dance in Cinema," which was performed Feb. 16-18 at the theatre in University of Delaware's Roselle Center for the Arts. The production, a combination of dance, video, music and spoken word, was directed by Hassan El-Amin, a member of UD's Resident Ensemble Players (REP) and by Lynnette Young Overby, a professor in the department of theatre and director of the dance minor program.
The script weaves together a tapestry of stories of performers and dance styles from the 1920s through the early 2000s, including that of Josephine Baker and her move to Paris at age 19. It also talks about Herbert "Whitey" White and his Lindy Hoppers, a group of swing dancers that toured internationally in the 1920s and 1930s. The audience also learns about Bill "Bojangles" Robinson, at one time the highest paid African-American entertainer, and about the Nicholas Brothers, whose performance in the movie Stormy Weather was called by Fred Astaire "the greatest dancing he had ever seen on film."
Everett's role in this highly collaborative performance went beyond his work on stage. Earlier that day, he had been demonstrating drumming techniques to an eager group of students at Wilmington's Gateway Charter School, where he has served as music teacher since 2017. Last month, Everett and other Gateway teachers took part in a professional development workshop about "Suite Blackness" conducted by Overby and Ashley SK Davis, the artistic director for the Delaware Institute for the Arts in Education (DIAE). The workshop helped Everett and his colleagues infuse not only the music but the history of Black dance in film into their classrooms.
Much like Everett, Davis participated in "Suite Blackness" in multiple ways. Beyond her work with DIAE, she choreographed a piece for the show called "Brand New Day." Members of her dance company, Pieces of a Dream, performed in this and other numbers.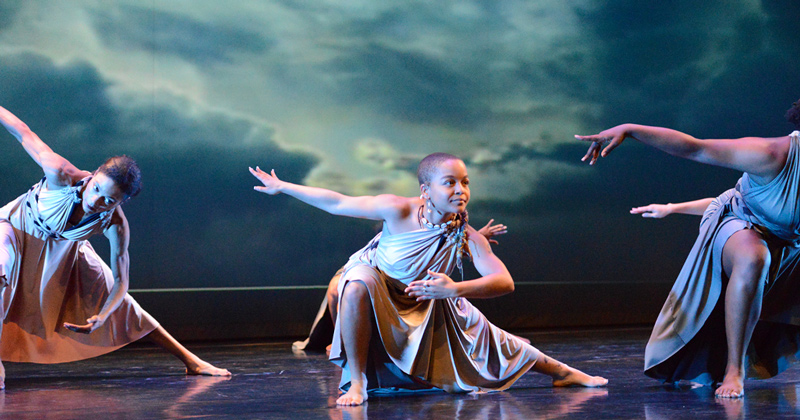 The goal was to create a collaboration between faculty, professionals and students from UD's theatre and dance departments and multiple community partners, both old and new. El-Amin said that Overby's wide-ranging connections made that easy to achieve.
"Lynnette is a phenomenal woman and loved by those who have shared a creative space with her," said El-Amin. "The dancers, choreographers, musicians, community artists, and spoken word artists all readily responded to Dr. Overby's call to participate." 
Raye Jones Avery, who sang a solo in tribute to Josephine Baker, said that there was no way she could say no when Overby asked her to get involved. "Lynnette is such a powerful force in such an understated way," said Jones Avery, a vocalist and arts advocate who formerly served as the executive director of the Christina Cultural Arts Center. "She is a force of nature."  
The impetus to create "Suite Blackness" originated from a conversation El-Amin had with Overby last spring, when she noted that UD's theatre and dance programs had never partnered on a joint production. El-Amin reached out to Steve Tague, interim producing artistic director of the Resident Ensemble Players, to see if the REP would be willing to host the first-ever joint endeavor between these programs. El-Amin's creative juices flowed and he wrote a script for a theatrical experience that would celebrate the powerful social and historical aspects of Black Dance in film.
"I thought this idea was pretty dang cool," Tague said. "As a white man, I have seen my story on stage and film for years and years. I want to see other stories, like that of Josephine Baker. I'd heard her name for years, but sadly knew nothing of the various facets of her life. Now I am fascinated by her and want to learn more."
UD's Office of Institutional Equity supported the production and purchased a block of tickets for distribution to students and other area residents.
"I was fortunate to have had the opportunity to live in New Orleans for a large part of my adult life, and it was there that I realized that the arts are a great equalizer," said Fatimah Conley, UD's vice president of institutional equity and chief diversity officer. "No matter the demographic, background or point of view, people tend to be able to come together around art performances. What better way to celebrate Black history, Black joy and Black excellence than through a performance like this one?
"It was important to provide the opportunity for community members, specifically K-12 students and their families, to come to our campus to enjoy such a landmark and important event. Community engagement really is 'equity in action,' and the more we can bring Delawareans to UD to experience all that we have to offer, the more engaged the community is with our campus."