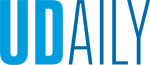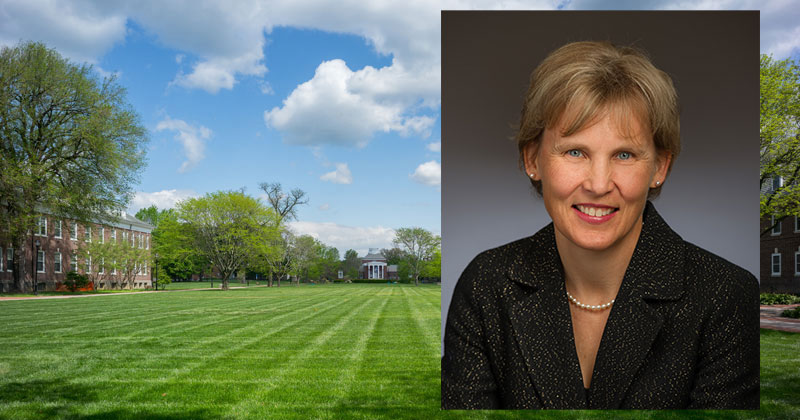 Laura Carlson named UD's 12th provost
Article by UDaily staff May 04, 2022
New chief academic officer selected after extensive national search
Laura Carlson, a distinguished administrator, educator and researcher with more than 20 years of higher education experience at the University of Notre Dame, has been named the 12th provost at the University of Delaware, President Dennis Assanis announced today. A member of Notre Dame's psychology faculty since 1994, she has served as vice president, associate provost and dean of the Graduate School there since 2013.
Effective June 8, she succeeds Provost Robin Morgan, who announced her plans to retire last summer.
"Laura Carlson is an inspirational academic leader with impressive experience in scholarship, teaching, and administration during her distinguished career," Assanis said. "Her dedication to academic excellence and student success, and her ability to grasp the aspirations of our academic community personify what we were looking for in our next chief academic officer. Eleni and I are thrilled to welcome Laura and her husband, Rob West, to our campus and our community during an exciting time of growth and innovation at the University of Delaware."
As the University of Delaware's chief academic officer, Carlson will be responsible for the administration and continuous enhancement of all programs of instruction, research and service supporting the academic mission of the University, and for facilitating the success of UD faculty and students.
"It is my distinct honor and privilege to join the University of Delaware as provost," Carlson said. "As I now begin a new chapter in my career, I am eager to join President Assanis, his leadership team and the deans, faculty, students and staff in advancing institutional strategic initiatives that prioritize academic excellence, access and equity. My husband, Rob, and I have already experienced the remarkable warmth of the Blue Hen community, and we are confident that we have found a new home at UD."
Her appointment at UD follows a long and robust career at Notre Dame, where she most recently served as vice president and associate provost. In this role, Carlson has promoted diversity, equity and inclusion related to faculty hiring; examined faculty climate and governance issues; supported faculty leadership development; fostered policies related to how faculty service is defined, reported, evaluated and compensated; and overseen the process for reappointment, promotion and tenure of all tenure/tenure-track faculty.
Further, as dean of Notre Dame's Graduate School, she developed a comprehensive diversity pipeline that included a summer research opportunity program for undergraduates, graduate student diversity fellowships and a faculty development program. She also planned and executed a strategic cultural shift toward the perception of the Graduate School as a service and resource unit and implemented a campus-wide collaborative strategic planning effort that championed the holistic training of graduate students, integrating a focus on well-being into their scholarly preparation.
Carlson joined the Notre Dame faculty in 1994 as an assistant professor of psychology and became an associate professor in 1999 and a full professor in 2008. She served as director of graduate studies in the psychology department from 2001-05 and was associate chair of the department from 2007-09. She was named associate dean of professional development in the Graduate School in 2009 and assumed her current post in 2013.
Elected a fellow of the Association of Psychological Science in 2012, she has received several teaching awards, including the Rev. Edmund P. Joyce C.S.C. Award for Excellence in Undergraduate Teaching.
Carlson's primary research interest is spatial cognition – how we mentally represent the places and objects around us – and her work has been supported by grants from the National Institutes of Health and the National Science Foundation. She takes an interdisciplinary approach to her work, publishing with scholars across the fields of computer science, engineering, architecture and linguistics. Carlson is the coauthor of Functional features in language and space: Insights from perception, categorization, and development, published by Oxford University Press, and her research regularly appears in top leading refereed journals. She has served as associate editor for three premier journals in cognition. Carlson was elected to the governing boards of both the Cognitive Science Society and the Psychonomic Society, where she is past-chair of the governing board.
A cum laude graduate of Dartmouth College with a special major in psychology of language, she received a master of arts degree at Michigan State University and earned her Ph.D. at the University of Illinois, Urbana-Champaign.