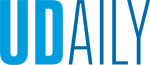 Honoring their memory
Article by Mike Chalmers Photos by Kathy F. Atkinson and courtesy of Kelly Graf | Photo illustration by Jeffrey C. Chase September 07, 2021
Working next to the World Trade Center on 9/11, Kelly Graf witnessed the worst and best of humanity
Editor's note: This year marks the 20th anniversary of the Sept. 11 terrorist attacks, which deeply affected — and continue to affect — the students, alumni, faculty and staff of the University of Delaware. To commemorate this milestone, UDaily asked a few members of the UD community to recall the event and reflect on what it has meant in their lives. Their stories — along with information about campus events, displays and messages related to 9/11 — are available at udel.edu/remembering911.
Kelly Graf is the senior director of communications and marketing in UD's Office of Development and Alumni Relations.
Q: Where were you and what did you experience on Sept. 11, 2001?
Graf: I was working on the 22nd floor of 2 World Financial Center, across the street from Tower 1 of the World Trade Center. I was a 22-year-old corporate communications assistant for an investment banking firm — my first job after graduating from Fordham University [in New York City]. I'm not a morning person, and I'm chronically late, but for some reason that day, I was in a good mood and got to work early. I was having trouble logging onto my computer when I felt the first plane hit, shaking our building. Looking out the window, I saw flames raging and debris flying everywhere. I saw hundreds of people — little ants on the ground — running for their lives. I could see their fear, even from 22 stories above. Like everyone that day, we were told this was a freak accident, so my coworkers and I left our building and all our belongings, and we headed toward Tower 2 to take photos for the company newsletter. Then the second plane hit. Masses of people were running toward us. When I finally got someone to stop, he said, 'We're being attacked.' Everyone felt helpless, standing there for what felt like hours, watching the buildings burn and people suffer; there's no one to call. Eventually, we started making our way up the street, and a security guard told us a third plane was coming. I turned around and saw a big piece of one of the towers start falling. We started running until we came to what looked like a dead end, and I thought, 'I'm dying today.' I thought about my family, praying they knew how much I loved them. We got out of there, though. Later, we saw fighter jets flying over. A man put his hand on my shoulder and said, 'Don't worry, they're ours,' and I remember saying to him, 'So were the other ones.' We walked all day — our feet were sore and swollen — until I eventually made it back to my apartment in Brooklyn later that evening.
Q: How did it affect you at the time?
Graf: Looking back, I was so young. I'd always dreamed of living in New York City, and I loved working next to the Trade Center. In that Wall Street world, everyone around me was older, richer and wiser. But on 9/11, they were all terrified. One banker, who I always found arrogant and intimidating, had seen the second plane hit the tower, and he was so broken. That was the terror for me. While so many people escaped death that day, no one got out without scars. After the attacks, we worked from an office park in New Jersey for six months. And when we came back to the World Financial Center, they were still cleaning up the site and recovering the remains of people who'd died, and I couldn't take it. A few months later, I moved back to Philadelphia, greeted by a skyline that did not haunt me.
Q: Twenty years later, how does 9/11 affect you?
Graf: I always say, I know what a "bad day" really is. 9/11 was a bad, terrifying, dark day. The gift I've taken from that for the past 20 years is that I know what matters, what is important, what is fragile and worth protecting, and what is just not worth the worry. The downside is that I really do know what a bad day looks like. So, to this day, if a plane flies over, I have to watch it to make sure it goes where it's supposed to go. I get a wave of nausea if a building, a train or the ground rattles in the slightest. I'm uncomfortable in large crowds. I always know where the exits are. I always think, 'If something happens, where am I going to go, and how can I get out?' I don't talk about it a lot. I never wanted to sensationalize it. I always think of those who experienced so much worse than me. Every year on 9/11, I try to find a way to honor them, sometimes at events, sometimes just sitting on The Green, praying for them and listening to the Carillon. But 9/11 is something I think about probably every day in one way or another.
Q: How is your view of the world different now?
Graf: I've never been an adult without that memory of 9/11, so it's shaped everything in some way. I have a daughter who will turn four next month, and I see 9/11 (and the world) through my mother's eyes now. I can feel that ache in her gut when I think about her watching those buildings burn from hours away and not knowing where her daughter was. She was so brave to let me go to New York City as a 17-year-old college freshman; I hope I can still be that brave for my daughter. But I still tell her I'm going to college with her.
Q: How do you think the world has changed in the past 20 years?
Graf: I don't think it changed us enough. We moved on from it – probably because it's too hard to think about for very long. I'm so grateful that UD is reflecting on this anniversary and telling the story. Because, while I witnessed the worst of humanity that day, I also saw the best. Everyone was in it together on those streets as we tried to find safety. Total strangers took care of me, took care of each other, and showed true kindness. I hope we can all experience that spirit again without the terror.
Q: What do you want other people to know about what you experienced?
Graf: I want people to remember that somebody woke up that day and they laughed with their roommate and got a bagel and took their usual route to work, marveling at the beautiful weather and excited because they got there early, but they had computer problems, maybe they called IT — and then they died. That's how short life is. That's what will haunt me.