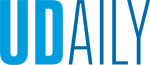 Building curiosity, fostering hands-on learning
Article by Horn Entrepreneurship November 24, 2021
Make It Happen Challenge award winners show the breadth of projects
The University of Delaware's MakerGym sits at the intersection of creativity, design, fabrication and impact. This fall's batch of Make It Happen Challenge award winners show the breadth of projects that can come to life with some thinking and tinkering.
The Make It Happen Challenge provides grants for making and innovation, targeting ideation, proof of concept, prototyping or small batch production. In addition to financial support, students receive training, tools, materials and mentoring.
The following teams won award packages:
Hyperspectral-aided Soil Saltwater Intrusion Identifier
— Funding Award: $3,000
— Jing Yan, postdoctoral scholar, Department of Plant and Soil Sciences
— The project aims to develop a rapid assessment tool to identify how sea level rise affects soil and water quality.
Detecto
— Funding Award: $345
— Jinay Jain, computer science, Class of 2024 and Amani Kiruga, computer science, Class of 2024, both in the Honors College
— Detecto is an AI-powered search robot that paves the way for fully autonomous robots integrated into the home.
Sewstainable Kit
— Funding Award: $449.16
— Miriam Keegan, master's degree student in fashion and apparel studies, Class of 2023
— This project seeks to develop a prototype for a compact sewing kit with embedded instructions, to empower self repair and prolong garment life, reducing the fashion industry's growing waste stream.
Maker Club
— Funding Award: $3,000
— Ethan Kempista, mechanical engineering, Class of 2022; Melissa Hickman, mechanical engineering, Class of 2022; Metehan Cebeci, biological sciences, Class 2022
— The MakerClub is an organization that seeks to foster creativity and diversify the maker community through project funding and outreach.
For further information, maker-related updates, reservations, and virtual tours, please visit the MakerGym website.