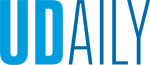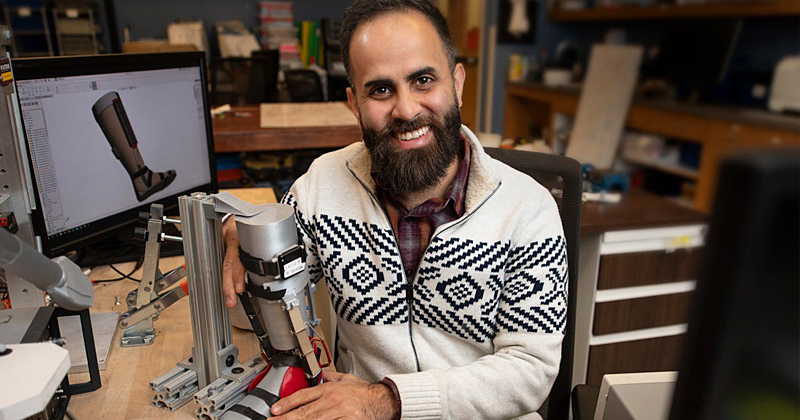 Helping children move more freely
Article by Karen B. Roberts Photo by Evan Krape April 09, 2021
UD post-doctoral fellow works to commercialize novel foot brace for cerebral palsy
Editor's note: This article appears in the new, all-digital issue of the University of Delaware Research magazine. This issue spotlights UD's graduate students, an essential group of researchers who come from around the world, bringing fresh energy and new perspectives to their studies. It includes a special section on UD's growing muscle in robotics and also reports on COVID-19 research with impact in Delaware, the nation and the world.
Ahad Behboodi, a former postdoctoral fellow with the University of Delaware's Horn Entrepreneurship program who is now a postdoctoral researcher with the National Institutes of Health, is leading work to commercialize a promising robotic ankle brace for children with cerebral palsy. The project grew out of his UD doctoral work with Samuel Lee, an associate professor in the College of Health Sciences.
Cerebral palsy affects one in 323 children in the United States. It is characterized by joint stiffness and muscle tightness. The brace is the first lower-extremity device designed to assist motion or provide support using soft muscle-like "smart materials" that contract in response to electric current, and it might just help children with cerebral palsy move more freely.
Learn more: https://research.udel.edu/2020/12/01/helping-children-move/