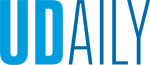 The Changing Face of STEM
Black Blue Hens are fighting to solve the puzzling lack of diversity in the sciences
Article by Eric Ruth, AS93
It all started, as so many things do these days, with a video.
Millions watched last spring as a Black science writer in Central Park was demonized by a wrathful dog walker, a woman who seemed clenched in a darkly racist world view, and who would soon suffer the virtual world's scorching fire.
Those flames of outrage spread across the world and into the mobile phone of microbiologist Kishana Taylor, ANR11, who watched the Black man's humiliation, felt her own blood rise, and instantly saw how the confrontation echoed moments in her own life, and in the lives of so many Black scientists.
She knows too well—as do so many others—how it feels to be stereotyped by skin color.
And so, for the dignity of fellow scientists still struggling for respect from white peers, and for herself, Taylor developed a solution well-suited to the viral origins of her anger.
Tapping the potential energy of the virtual world, she and fellow microbiologist Ari Kozik started a campaign to unite and empower Black scientists, creating events like 2020's groundbreaking Black in Microbiology Week, and providing a global support and development network for fellow scientists by starting the Black Microbiologist Association (@blackinmicro on Twitter, with 7,800 followers).
"It's similar to what I did while at UD," says Taylor, who helped resurrect the then-defunct Minorities in Agriculture club after noticing Black students had few faculty role models, and sensing how the playing field for minorities was distinctly off-kilter.
"We became the support system for one another, and some of us are still friends to this day," Taylor says. "In graduate school, some of us would have quit if it wasn't for that support system."
It's a cause that Blue Hens and UD itself are both embracing with increasing fervor, especially as 2020's rage over racial injustices simmers into the new decade:
• In North Delaware's Brandywine School District, UD education grad Michelle Kutch, AS90, EHD00M, is pushing harder than ever to foster diversity in scientific programs as director of curriculum and instruction. In two years, the district has boosted girls' enrollment in engineering programs by 28% in 2019-2020, and by 34% this school year.
• Inside a home in the Southbridge section of Wilmington, freshman medical diagnostics student Jacqueline Means is continuing her crusade as Delaware's "STEM Queen," preaching the potential of science careers to young girls in public schools, as she has done since age 16.
• Down in Florida, MechE alumnus Ernest Jones, EG92, is paying back some of the support he received in a popular UD program called RISE (Resources to Inspire Successful Engineers) by carving out internships for minority UD students at his company. "As Black alumni, we have to participate in this," he says. "That's key. Shame on me if I didn't bring those opportunities back to a school that provided me so much."
Efforts like those are just a sampling of work being done by Blue Hens to reverse racial disparities in science.
On UD's campus, underrepresented students entering the "STEM" fields of study—Science, Technology, Engineering and Mathematics—are also being offered a growing array of personalized support programs, ranging from the 49-year-old RISE program to the Scientista Foundation, which promotes the success of female graduate students in STEM-related disciplines.
"When there's a support group in place where you can see more people like you, there's a tendency for you to persevere and stick with it," Kutch says. "When you don't see anyone like you, you tend to feel more uncomfortable."
Recent Black graduates agree. "The beginning was very, very rough, because you think you can do it on your own, but you begin to realize you need at least one or two people to help you," says Latifa Ali, EG19, and now a process engineer at consumer products giant Unilever. "I cannot even imagine how difficult it would be to go through the first two years without a support system."
Black faculty members at UD are also pressing for more racial diversity in their fields, even as they push the boundaries of science. Dozens of UD staffers are working to fine-tune support programs in every college. And a grassroots team of faculty and administrators, spurred by ongoing criticism about UD's relative lack of diversity, has recently launched an Antiracism Initiative that aims to address disparities from the top-down and the bottom-up on campus.
The numbers reveal progress at UD. In 2017, UD reported that the percentage of underrepresented minority undergraduate and graduate students with STEM majors had increased since 2012. Faculty diversity has also increased since 2012.
Still, the disparities that Blacks and women face in STEM fields plainly exist within and beyond campus walls, and solutions to the social dynamics that underlie these disparities are often outside educators' grasp. Nationwide, Black students were awarded 7% of STEM degrees in 2017, while making up 13% of the population. Blacks make up 11% of the U.S. work force, but represent just 9% of STEM workers.
"We've been having the same conversation about what's wrong for years," Taylor notes. "It's often like, 'We'll form a committee,' but no one ever fixes it."
In recent years, though, there has been some improvement: By 2011, underrepresented minorities in engineering programs had earned nearly three times as many bachelor's degrees, four times as many master's degrees, and more than seven times as many doctorate degrees than they did in 1977, according to the National Action Council for Minorities in Engineering.
Researchers don't believe the disparities have anything to do with interest or ability. Instead, they sense it's more symptomatic of systemic challenges, pointing to the poor opportunities and social disadvantages many endure in the years before college. In a nation of divided destinies, minorities are far less likely to enjoy the advantages typically available to white America—including a financially secure household, well-equipped schools and steady encouragement.
The numbers are also seen as a problem of persistence. Black STEM students are far more likely to drop out or switch majors in their early years. While at UD, Taylor witnessed it firsthand. "We Black students were scattered, but as we talked about what we were experiencing, we saw a lot of common things, running up against the same barriers," says Taylor, speaking of the isolation and exclusion she experienced. "Some of us dropped out. We were really having a hard time."
Personal biases in the classroom and in the workplace also clearly linger, and despite UD's many initiatives, much remains to be done. Black students say college classrooms and labs are often places where women and students of color are subtly (or overtly) ignored, where their work was judged more harshly and where assumptions of inferiority remain. "There were certain points where I had to go above and beyond to prove myself," says Chelsea Gbemudu, AS22, a junior neuroscience major.
Marianne Johnson, manager of the RISE program, sees that sense of alienation often as she counsels her young students. "More often than not, unfortunately, that is a discussion we have: How do you get other students comfortable with working with you," she says. "Some students—especially African-American students—will have to go out of their way to show they're worthy."
Students say that classroom dynamics—and the sense of their own potential—improve greatly when they have faculty role models, and UD has made faculty diversification a priority. Two esteemed Black professors, LaShanda Korley and Thomas H. Epps, III, are leading cutting-edge materials science research at UD, and also working to expand STEM opportunities at Historically Black Colleges and Universities.
"It's not just whether a student can do well in a class. They have to have that feeling of belonging, that sense that they're in the right environment so that they can be successful," Johnson says. "When one is missing, then the other suffers."
It's a dynamic that persists into the workplace, Black graduates say. Aspiring minority scientists say they often are met with disregard, disrespect and discrimination, and have been for years. Many work beyond the norm to earn their degrees, only to find their new workplaces talk the diversity talk far more than they walk the diversity walk. They watch in frustration and fury as career paths are tilted subtly, but plainly, toward white colleagues.
That's where the support system built during their years at UD—and now being expanded by graduates like Taylor and Jones—become crucial assets. Johnson keeps a database of alumni mentors—and corporations—eager to strengthen and grow the next generation of world-changing scientists.
"They may have been from before my time, but they reach out to say, 'Hey, I have an interest in supporting the RISE program in some way'," Johnson says. "I always believed it to be the connection they have, the support they received, the benefit they could see in having a program like this—and wanting to have a part in its success."