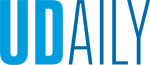 For the Record
Article by UDaily staff September 13, 2019
University community reports presentations, publications, honors
For the Record provides information about recent professional activities and achievements of University of Delaware faculty, staff, students and alumni.
Recent presentations, publications and honors include the following:
Presentations
Fatema Bannat Walla, security engineer I, Information Technologies, was a presenter at the EDUCAUSE Security Professional Conference on May 14, 2019, and presented "Is weird really weird-- Building a healthier network." EDUCAUSE held the conference in Chicago, Illinois, from May 13 -15, 2019. The Security Professionals Conference is the premier forum for connecting with higher education information security and privacy professionals.
Jaehee Jung, professor of fashion and apparel studies, has been invited to speak as a panelist for a panel discussion and extended question and answer session on "Exploring the Globalization of Beauty Standards." The event will be held Sept. 18, 2019, at the Confucius Institute U.S. Center in Washington, D.C.
Estella Atekwana, dean of the College of Earth, Ocean and Environment, gave a keynote address at the European Association of Geoscientists and Engineers' (EAGE) Near Surface Geoscience Conference and Exhibition, held Sept. 8-12, 2019, at the Hauge in the Netherlands. The conference and exhibition was geared toward embracing and dealing with problems such as the growing population and limited space that are continuously challenging the planet's needs and usage of energy, resources, agriculture, infrastructure, geo-engineering structures and cultural heritage. It looked to answer these challenges by using a multitude of imaging, characterization and monitoring methods and techniques at different scales making use of the newest theoretical, laboratory and field developments in geophysics and geotechnics, but also in computer power and algorithm.
Mark Adams, assistant professor of instrumental music education, was invited to give a daylong series of lectures on teaching songwriting to others at the 2019 National Association for Music Education (NAfME) national conference, which will be held Nov. 6-10 in Orlando, Florida.
Colette Gaiter, professor of art and design and of Africana studies, will give a keynote address titled, "Outside in: images and words of assimilation and resistance in American print history," at the American Printing History Association conference, scheduled Oct. 25-27, 2019, at the University of Maryland, College Park. Gaiter also will be presenting at the Imagining America Conference in Albuquerque, New Mexico, whose conference theme is "Mighty Dreams: Designing and Fostering Belonging in 'America,' " scheduled Oct. 18-20, 2019. The topic will be her involvement in a project that is part of the Alice Dunbar Nelson commemorative activities in Wilmington, Delaware.
Robyn Phillips-Pendleton, associate professor of art and design, gave the talk "Race in Early 20th Century American Illustrations" at Reynolda House Museum of American Art in Winston-Salem, North Carolina, on Sept. 7, 2019. Next month she will travel to the international conference organized by TIL and ILLUSTR4TIO at the University of Burgundy in Dijon, France, from Oct. 10-11, 2019, where she will present her paper "The Role of Illustration, Adaptation and the Transmediations of the Uncle Tom's Cabin Narrative." Also in October, she will serve as guest critic and deliver the talk "MFA in Illustration Practice" at the Maryland Institute College of Art, and at University of Maryland, College Park she will deliver "The Role of Illustrators, Engravers and the Printing Press in the Discussion of Race in America" for the American Printing History Association.
Publications
Heinz-Uwe Haus, professor of theatre, last week published his newest book Heinz-Uwe Haus and Brecht in the USA: Directing and Training Experiences (Cambridge Scholars Publishing, Newcastle upon Tyne, UK). This book presents relevant material written in relation to his productions, specifically of Bertolt Brecht's plays. It includes Haus' notes for his casts, announcements of the productions, conference contributions and reflections by cast members (both professional actors and university faculty) and designers (set, costume, light, music). The material on the productions is then discussed in the contexts of approaches to directing, actor training, the academic debate of Brecht in the U.S. and historical and biographical dimensions. Drawings of Jean Bodin related to the plays and pictures of Haus' productions with the PTTP/REP by William Browning, retired professor of theatre, are featured in the 310-page book.
Amy Hicks, associate professor of art and design, contributed to the publication "Why Philly?," which is available for download on the Common Field website.
Honors
Margaret Stetz, Mae and Robert Carter Professor of Women's Studies and professor of humanities, has accepted an appointment as an Advisory Board member of the newly created Research Institute for Literature and Cultural History at Liverpool John Moores University, in Liverpool (UK). This globally focused institute represents an expansion of LJMU's existing interdisciplinary research center in the humanities, and the new board "will comprise figures of international standing and relevant expertise who can act as supporters and advisers" in its development.
The Smithsonian American Art Museum has acquired the 2018 painting A Foolish Trick by Peter Williams, professor of painting in the Department of Art and Design and a recent inductee to the National Academy of Design. The oil-based enamel and pencil on canvas was the gift of Kelly Williams and Andrew Forsyth, and its acquisition makes Williams only the third Delaware artist listed in the museum's collection.
David Wunsch, state geologist and director of the Delaware Geological Survey, has been named the new president–elect of the American Geoscience Institute (AGI). AGI is an umbrella organization of geoscience societies that has more than 250,000 members worldwide. Wunsch has had a long association with AGI, being named its first Congressional Science Fellow in 1998-99 and also having served as secretary of its Executive Committee in 2002-04.  
Heidi I. Sarver, professor of music and director of marching bands, became the third woman ever inducted into the Bugler's Hall of Fame, which exists "to preserve, promote and perpetuate the art of bugling by recognizing and honoring those who have displayed superior performance skills and have demonstrated valuable and significant long-term influence on the art of bugle performance by their example to or mentoring others." She was presented with the honor by BHF President Donny Allen during the 2019 Drum Corp International Alumni Spectacular.
Miles Brown, assistant professor of jazz, has had his latest endeavor with the acclaimed ensemble Alarm Will Sound released on Nonesuch Records on Aug. 23, 2019. Donnacha Dennehy's The Hunger explores Ireland's Great Famine. Led by Alan Pierson, soprano Katherine Manley, and sean nós singer Iarla Ó Lionáird, the libretto draws from firsthand accounts by American humanitarian Asenath Nicholson. The Hunger "bears hearing and rehearing," wrote a reviewer in The Washington Post, adding, "It is powerful, and it makes a statement."
Professional development
This summer, several faculty members from the Department of Accounting and Management Information Systems (MIS) in the Alfred Lerner College of Business and Economics attended industry leading professional development programs,  including the 2019 Ernst and Young Academic Resource Center (EYARC) Colloquium, Associate Professor Asli Basoglu and Whitney Family Professor of Accounting and Cohen Family Director of Diversity Jennifer Joe; the EY Tax Educators Symposium, Associate Professor of Accounting Brian Greenstein and Instructor in Accounting Scott Somerville; the EY Colloquium on Emerging Information Technology in Accounting, Professor of MIS Clinton E. (Skip) White Jr.; the KPMG Faculty Symposium: Professor of Accounting and Chair of Accounting and MIS Carolyn Levine and Joe; the PCAOB Meeting on Audit Trends, Assistant Professor of Accounting Amanda Convery; and Grant Thornton Technical Business Update and Non-For-Profit Seminar, Instructor in Accounting Diane Wright. These professional development opportunities allow faculty members to stay up-to-date with the latest technology and industry standards to bring into their classrooms at UD. "I'm adding robotic process automation to my graduate and undergraduate courses," Basoglu said. "I will be able to teach our students more about embedding IT audit control. A couple of different topics that were introduced [at the 2019 EYARC Colloquium] are finding their way into our curriculum." According to Joe, "I found cases that I will use in class. I was introduced to software that I wasn't using before. We don't have to teach students each specific software tool because our students general technology skills paired with an understanding of the concepts, will allow them to be flexible to any new developments."
To submit information for inclusion in For the Record, write to ocm@udel.edu and include "For the Record" in the subject line.