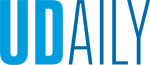 Working in Israel
Article by Jordan Howell Photos by Lane McLaughlin and courtesy of Rachel Peyser October 07, 2019
UD human services majors were interns in teen and childcare facilities
The University of Delaware is a global hub of learning and innovation with a talent network of students, alumni and faculty who are working tirelessly to solve the world's most pressing problems.
For those in the Department of Human Development and Family Sciences (HDFS), the problems are social in nature: discrimination, poverty, addiction and inadequate education. Two human services majors — Talia Feldman and Rachel Peyser — travelled to Israel during the summer of 2019, hoping to make a difference and prepare for careers beyond college.
Talia Feldman
In the capital city of Jerusalem, junior Talia Feldman helped at-risk teens experience the healing power of art at Susan's House, a community center that employs at-risk youth ages 15 to 18 who are disconnected from society and not currently enrolled in school.
"To be considered 'at-risk' can mean many different things: at-risk financially, emotionally or physically," said Feldman. Before travelling to Israel, she had studied these concepts in classrooms at UD. In an HDFS class called "Families and Children at Risk," with Prof. Roderick Carey, Feldman learned about the social-emotional development of children and families and common risk factors. Carey also introduced them to social workers who shared their first-hand experience practicing in the field.
Now, Feldman was putting that theory into practice. "The human services major focuses on delivering help to at-risk individuals, which prepared me for this opportunity," she said. "I knew what to expect when working with communities who are at-risk."
At Susan's House, at-risk teens receive vocational training in glass blowing, jewelry making, crafts and housewares, and various other objects. Feldman is part of a team of social workers and volunteer artists who work with Susan's House to provide guidance and support as these teens learn a craft, acquire best practices and life skills, develop confidence and self-esteem, and learn communal values.
"The teens that I worked with all have really intense life stories," said Feldman. "Most of them did not want to talk about their experiences. But if anyone wanted to tell me, I was always there to listen."
Pursuing an internship in Israel was an easy decision for Feldman, not only because she's been there before. She is also very involved in Jewish life on campus, serving as president of Blue Hens for Israel and attending events at the UD Hillel, the largest Jewish campus organization in the world.
"I've always been very involved in my Jewish community, and Israel has been a very strong part of my identity and my life," said Feldman.
Rachel Peyser
In the coastal city of Jaffa, just a few miles south of Tel Aviv, Rachel Peyser spent the summer interning at a childcare center for young children.
"Living in Israel was the most unreal experience," said Peyser, who also works at a childcare center in Newark, Delaware. "It was very interesting to compare early learning environments in Israel and America. I've learned that different cultures have different expectations for their children and their teachers."
Her internship in Tel Aviv was made possible through the northern New Jersey chapter of Onward Israel, which sends college students ages 19 to 27 to live and work in Israel for eight weeks and covers approximately 70 percent of the travel costs.
Onward Israel assigned Peyser an internship coordinator who connected her to Women's International Zionist Organization, a nonprofit that advocates for the needs of women, children and youth in Israel and operates 183 childcare centers across the country.
Peyser's day started with a 30-minute bus ride from Tel Aviv to Jaffa. Once at the childcare center, she assisted students and teachers with learning activities, art projects and structured playtime outdoors.
"I was there to be with the children and create a safe place for them to learn and have their needs met," said Peyser, who said the HDFS class called "Survey in Child and Family Services," for prepared her for the challenges she would encounter. In addition to being introduced to a range of intellectual, social and health issues facing children and families, the course also prepared her professionally.
"We did a project on autism, visiting different centers in the Newark area, and interviewing teachers and students," said Peyer. "Not every kid is the same. What you do for one child might not work for the next. You need to be flexible.
"Human services has taught how to work with diverse populations. It has been surreal, applying the knowledge I learned at UD to my internship in Israel."