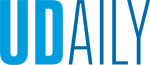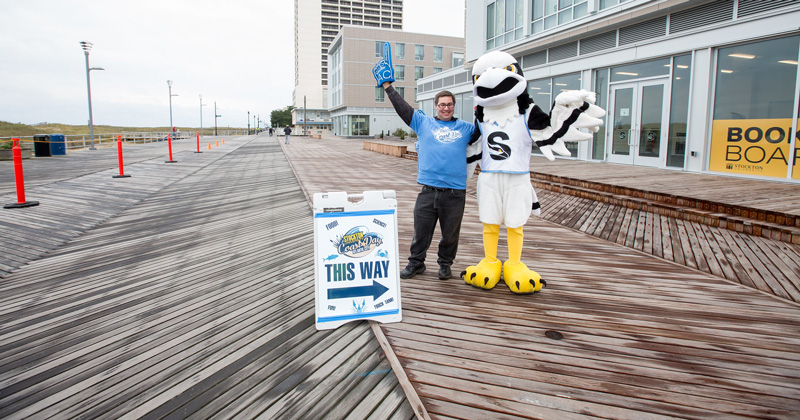 Coast Day alumna
Article by Adam Thomas Photo courtesy of Susan Allen/Stockton University October 09, 2019
UD alumna Susanne Moskalski begins Coast Day tradition at Stockton University in New Jersey
Editor's note: The University of Delaware's 2019 Coast Day took place on Sunday, Oct. 6 at UD's Hugh R. Sharp Campus in Lewes. The theme of this year's Coast Day was A Ripple Through Time and emphasized the ways scientists study changes in our environment over time and the ways Delaware Sea Grant extension agents and others work to improve our future. Click here to check out a gallery of the day's events.
When Susanne Moskalski was a graduate student at the University of Delaware, she was able to witness first-hand the benefits of the University's annual Coast Day.
During Coast Day, the community is welcomed to UD's Lewes campus to learn all about how UD scientists, staff, and students are helping to improve the understanding of ocean and coastal environments. The event shares the work of Delaware Sea Grant to connect communities to the latest science to solve local problems. And it also features scores of exhibitors from across the state displaying their own environmental work.
Now an associate professor at Stockton University in New Jersey, Moskalski took her experience at UD and applied it to her new home, hosting Stockton's first ever Coast Day event in the fall of 2018.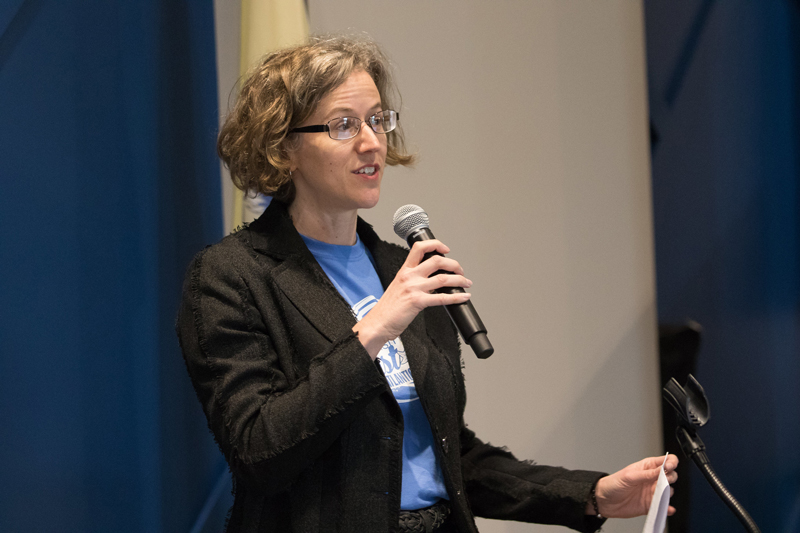 Atlantic City designated the area surrounding Stockton's Atlantic City campus as a University District in 2018, which means that it supports Stockton's role as a state-designated Anchor Institution in the city and is intended to promote investment and development in academic and related uses within the boundary of the district. Moskalski thought that because of the designation, it would be a perfect time to host a Coast Day event. 
"We have two buildings right on the Boardwalk that opened for classes in the fall of 2018," said Moskalski. "When you move into a new neighborhood, you want to get to know the neighbors and you want to become part of the neighborhood. Given that [Atlantic City] is a barrier island, it occurred to me, 'Hey, I wonder if we can do something like UD's Coast Day on the AC campus.'" 
Stockton's 2018 Coast Day event featured coastal zone research and activities by Stockton faculty, staff, and students. Local experts spoke on fisheries, wetlands, birds, and beaches and representatives from the Coastal Research Center and Stockton Marine Field Station were on hand to share their knowledge.
In addition, Bass Pro Shops hosted kids' workshops and participants had the chance to watch waves move sand in a sand flume, and interact with marine life in a touch tank. 
Moskalski received both her master's in geology and her doctorate in oceanography from UD. It was while taking a class with Christopher Sommerfield, professor in the College of Earth, Ocean and Environment, on coastal and estuarine geology that she was first exposed to sediment transport, which ultimately became her main area of interest.
For her doctorate, Moskalski worked with Sommerfield on projects involving salt marsh sediment accumulation, sediment transport and sediment on multiple time scales. 
After two post-doc opportunities, Moskalski began working at Stockton in 2014. Her expertise is in coastal sedimentology, studying sediment movement in coastal environments such as salt marshes and estuaries. 
As for Stockton's 2019 Coast Day, Moskalski said that they are going to have similar events this year, but also include some new additions to the schedule. 
"This year we're adding vendors so people will be able to sell things at the event," said Moskalski. "We will have multiple public, private, and non-profit organizations that deal with coastal matters and providing the weather is good, we're aiming for the event to be outside around the academic building. So it should be a little bit more visible this year." 
With Atlantic City being a coastal city, Moskalski said that it's important to give the public information about the coastal research she, her colleagues and students are conducting at the university. 
"At UD, it was nice to have the local population stop by and satisfy their curiosity to their hearts' content about what all the University of Delaware was doing in those buildings and what we were doing on the Lewes campus," said Moskalski. "Any kind of public outreach gets you talking to people, and I think the best way to break down any kind of barrier between people and professors is to get people talking and interacting with each other. In both cases, Delaware's Coast Day and ours, we're talking about science in some way, shape or form that can be directly pertinent to people's everyday life." 
Stockton will hold its second Coast Day event on Sunday, Oct. 13 this year at their Atlantic City campus.