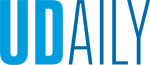 For the Record
Article by UDaily staff May 03, 2019
University community reports recent presentations, service, publications, honors
For the Record provides information about recent professional activities and achievements of University of Delaware faculty, staff, students and alumni.
Recent presentations, service, publications and honors include the following:
Presentations
Seniors Emma Gaedje and Sara Kuzmenka, both in visual communications and students of Martha Carothers, professor of art and design, gave a Young Scholars presentation about their Special Collections work, titled "From Shelf to Screen: The Search for Research, Now What?," at the Ephemera Society conference on March 14 in Greenwich, Connecticut.
Service
Trevor A. Dawes, vice provost for libraries and museums and May Morris University Librarian, served as chair of the 2019 conference of the Association of College and Research Libraries (ACRL). Held in Cleveland, Ohio, from April 10-13, the conference drew over 3,000 attendees from 22 countries and all 50 states. The conference theme of "Recasting the Narrative" showcased programs and presentations highlighting stories of how libraries are contributing to the success of the academy.
Publications
Robyn Phillips-Pendelton, associate professor of art and design, is the author of "Race, Perception and Responsibility in Illustration," which has been included in the reference volume A Companion to Illustration: Art and Theory, edited by Alan Male and published by Wiley-Blackwell.
The Australian magazine Ceramics Art and Perception/Ceramics Technical has featured research done in UD's ceramics studio in two recent issues. Both articles were written by Minori Thorpe, who is taking continuing education classes at UD, and Ashley Barber, who earned her MFA at UD in 2014. The most recent volume features UD work on the cover.
Honors
School of Education doctoral candidate Dandan Chen was recently presented the prestigious Outstanding Dissertation Award by the American Educational Research Association's (AERA) special interest group in School Community, Climate and Culture. Chen's dissertation, "Optimizing the precision and efficiency of the Delaware School Climate Scale: An application of multivariate generalizability theory," investigates the accuracy of "school climate" survey data, which assesses how students, parents and teachers perceive the school environment. This includes, but is not limited to, matters involving school safety, bullying, teacher-student relations, student engagement and clarity of expectations. For her dissertation, Chen examined three years of survey data comprised of responses by 94,000 students and 11,000 teachers in elementary, middle and high schools, as well as 38,000 parents, all of which was gathered by the Delaware Positive Behavior Support Project, located in the University of Delaware's College of Education and Human Development. Chen found that the data provides reliable and precise estimates of school climate. Chen also provided recommendations for improving the survey in the future. "I was curious about how different members of a school community perceive the school climate differently," said Chen, who earned a master of arts in education from UD in 2015 and will graduate with a Ph.D. in education in next month. Her research has been published in the Journal of Educational Psychology and Teaching and Teacher Education. "I greatly appreciate the faculty and staff in the School of Education at the University of Delaware for guiding me through the journey of my graduate program."
Phillip Gentry, assistant professor of music history and literature, is the author of the recent book What will I Be: American music and Cold War identity, which has been rated as "highly recommended" by the academic journal Choice: Current Reviews for Academic Libraries. Published by Oxford University Press, the book looks at cultural and musical trends that defined the era of the early Cold War, including doo-wop pioneers the Orioles and the early film musicals of Doris Day.
Jorge Ivan Ramirez Marin, a master's degree student in music/composition at UD, has received the 2019 Joseph Vella Award in Music Composition. The award was presented at the University of Delaware Contemporary Music Ensemble concert on April 19 by Jennifer Margaret Barker, professor of music theory and composition. It is presented annually in memory of Maltese composer and conductor Joseph Vella.
To submit information for inclusion in For the Record, write to ocm@udel.edu and include "For the Record" in the subject line.