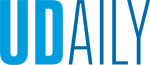 Overcoming odds
Article by Jordan Howell Photo by Evan Krape May 30, 2019
After a brain tumor, Mckenna Winnie found healing in a faculty research project
During the fall semester of 2017, Mckenna Winnie, a human services major in the Department of Human Development and Family Sciences, was just starting her sophomore year at the University of Delaware.
To that point, her college career was proceeding according to plan. Because of AP credits that carried over from high school, Winnie was ahead of schedule, slated to become a junior in the spring. She had an on-campus job and an off-campus job. Her grades were exceptional, and she was excited to be enrolled in courses relevant to her major and triple minors in disabilities studies, writing and cognitive science.
For Winnie, a self-described perfectionist and meticulous life-planner, this is exactly how college was supposed to be.
But then something happened she didn't plan for. She felt a pain in her upper arm. It was easy enough to ignore at first, especially with a full class load and two jobs. But the pain didn't go away. After a few days, the pain spread to her shoulder and down her arm, so she returned home to New Jersey to see the family doctor.
Diagnosis after diagnosis came back negative. No matter whom she asked — general practitioners, chiropractors, rheumatologists — the source of the shooting pains was a mystery.
"Nothing was adding up," she said.
Running out of options, Winnie visited a neurologist. By this point, she had been out of school for five weeks and hope had faded for finishing the semester.
"Nothing is concerning me," said one neurologist after a physical examination. "What do you want me to do?"
"Can you just give me a brain MRI?" she asked.
So he did, and about a week later he called back with the results.
"There's an abnormality on the right side of your brain."
The recovery
Mckenna Winnie had a craniotomy and partial lobectomy of her right temporal lobe on Thursday, Dec. 14, 2017. Doctors removed a precancerous tumor. She was back home on Tuesday, but the recovery was difficult. Movement was disorienting. She was unable to sit, walk or stand on her own. She struggled to eat.
"It literally hurt to think," she recalled, and relied on her little sister to help her through daily tasks.
Nevertheless, she applied for a job she found on Handshake, a database of internships and jobs posted specifically for UD students and alumni. A few days later — the side of her head still freshly shaven from brain surgery — she had a Skype interview with Josh Wilson, assistant professor in UD's School of Education, who was recruiting undergraduate research assistants to help organize data for a grant-funded research project.
"I was so impressed by Mckenna," said Wilson. "I really wanted to give her a chance."
He hired her a week later.
The next few months were difficult. Everyday aspects of life on a college campus — rushing between classes, noise, lectures, the flickering of PowerPoints — were all painful. Her medications were disorienting. Some days, she could barely move. Her parents asked her to take it easy, but Winnie was worried about falling behind.
Winnie received a tremendous outpouring of support from her friends and family. She wasn't expecting to receive so much support from her faculty and coworkers on a research project.
"Working on the research project with Josh gave me something to look forward to," said Winnie. "They asked me how I was doing, about updates from my doctors, and how I was feeling. Those gestures may seem simple, but it made a huge impact on my mental health during a time when I was overwhelmed with fear and anxiety and needed someone to talk to."
She enjoyed the research. Her schedule was flexible, and she could work at her own pace. The stress of school and surgery dissolved, and she found herself looking forward to meetings with the team.
"Having a job that I thoroughly enjoyed and felt was impactful and exciting was something I will always be grateful for," she said. "My work felt important and my role in that work felt the same way. I gained two mentors who pushed me and taught me, while still reassuring and inspiring me."
Her brain is still healing, but it's healing well. In March, Winnie's brain MRIs came back cancer-free, and she participated in UD's Alternative Spring Break (UDaB) helping low income and homeless families in Maine. She also just accepted a summer internship as a community health intern with Christiana Care Office of Health Equity and Community Health, and she's on target to graduate on time in May 2020.
"I am hoping this good news continues, but no matter what, I have been through it before, and I am a better person for it."